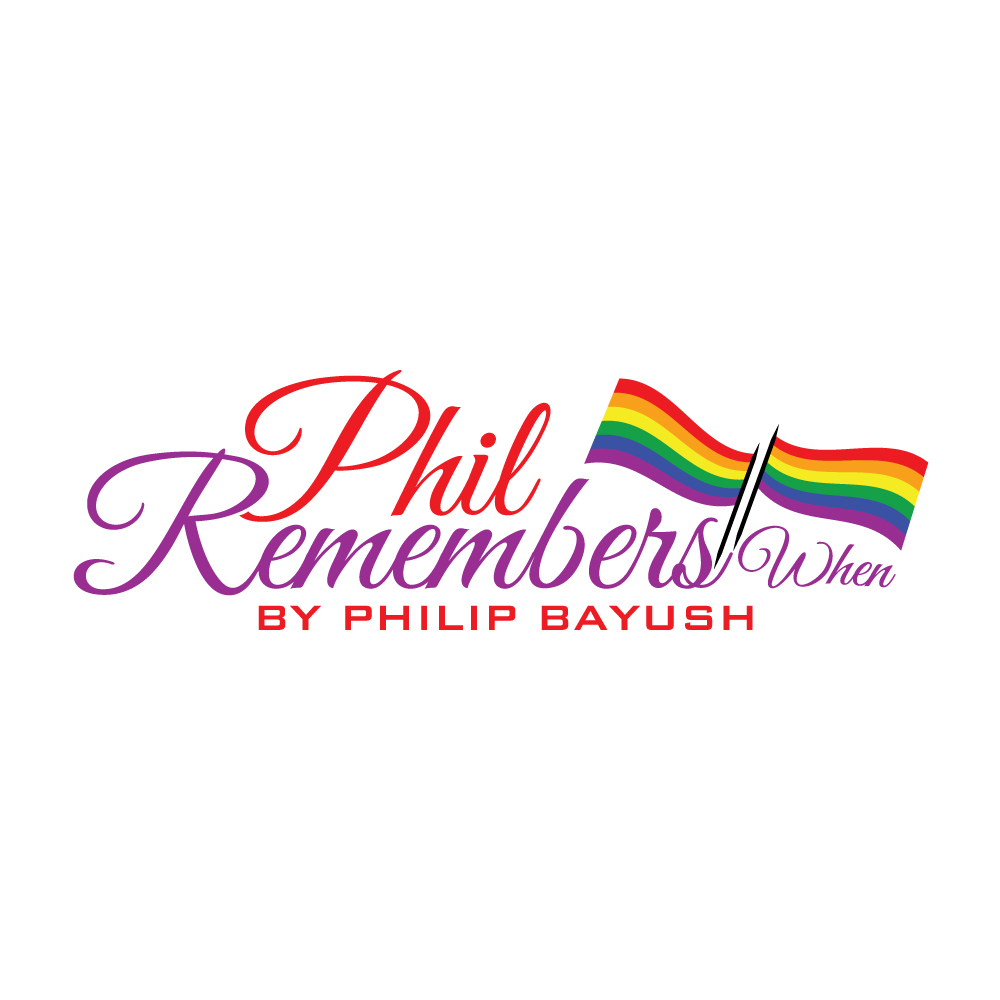 1/8/18
SPECIAL EDITION:
WHAT HAPPENED?
Over 6 years ago, after many requests, John DeBartola finally persuaded me to write for The Keystone Alliance/Gaylife Newsletter. Already considered a "senior" in the LGBT (not QIA added at the time) community, I decided that others may muse at some of my experiences. Thus I named my first series of columns "Phil Remembers When."
The subjects that I wrote about with such passion and furor back then now seem so quaint....almost obsolete now. Back then, I would submit 2 columns a month, with more ideas running around my head until I just had to get back to my computer to write more. It was not unusual for me to stay up until 3 or 4 in the morning writing away-- and being at work by 9.
Sometimes these columns would cover 5 or more subjects with photographs to match. It was hard to focus on just one subject, so later I launched a sister column, "On the Edge," which was focused with a more in-depth story on only one subject. That meant 4 fresh columns each month. Yes, it was exhilarating, but yet exhaustive for me.
Besides storing all of these columns on my computer, I also have hard copies (in color) stapled together on hundreds, if not 1000's, of pieces of paper. Then those all-important cover pics...with the Roman Colosseum behind me framing my story on the new Pope to mugging with Billy Porter in front of the Hirschfield Theater with the runaway Broadway hit "Kinky Boots."
I recent months, I regret that I have not been submitting columns on a regular basis. I would always start them, try to update them, but ultimately did not submit them. It was like I strived to be up to the minute with them. I would literally have 2 screens up, plus on my phone asking Seri a million questions and having the TV remote at hand scanning 3 major cable news channels all at once.
Irony. As I am writing this, Barbara Streisand is presenting the Golden Globe Award for the Best Motion Picture Drama: "Three Billboards."
OH NO!!!
--"Memories....Can it be that life was all so simple then? Or has time re-written every line? And if we had the chance to do it all again...tell me would we...could we?"
Perhaps 'Babs" had the right answer way back in 1981. Yes, times have changed. LGBTQIA rights and acceptance have changed for the better at sonic speed in the last 7 years. Yet, there is more to be done. We must all work together for the common good....issues that face all Americans and all of our brothers and sisters around the world.
A shining example is our KA/GN President/Editor, John De Bartola. His activism in politics and social issues have struck a chord of justice from Johnstown to Ebensburg, from Harrisburg and beyond. If his platform of truth and justice is not covered by the mainstream media, the KA/GN allows him access to the 1,000's of common people and politicos to follow his every word.
Yes, there is still a lot of work to be done. Let us rise up with a new spirt with new challenges that affect all people. I vote YES to continue to recognize
members of our global community with the continuation of The Reader's Choice Awards.
Please take a moment to copy and paste the nomination ballot that appears on the upper left corner of the KA/GN's cover page. Nominate your choices and send it back. Let your voice be heard. We all have the chance to do it all again....could we? Would we? The answer is a definite YES!!!