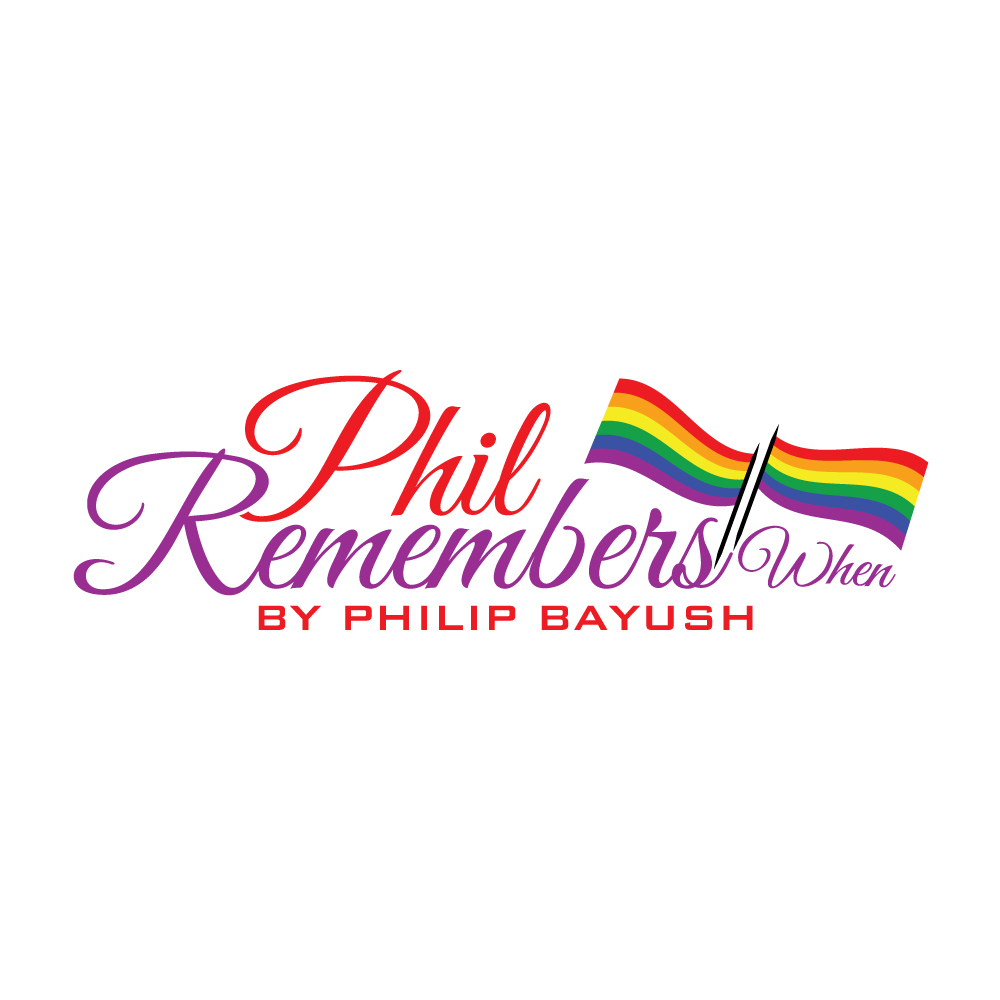 6/1/17
PRIDE 2017
'Tis the merry gay month of June. When rainbow flags, dancing in the streets and drinking a wee bit too much are common from sea to shining sea.
For the partying youth amongst us cannot fathom the past of being called 'faggot,' the shame and secrecy of being gay or your closest friends and loved ones literally dropping like dead flies from the wrath of AIDS while you question why, why are YOU still alive?
Age has its' privileges while age it has its' pain. For an openly gay man as myself, at the age of 59, yes-- I said 59 --what will be my future? What will be my legacy? What would happen if I die alone?
For I have had encounters from San Francisco to New York. From Berlin to Amsterdam. And yes, even in the lions' dens below the Coliseum in Rome. A world of whimsy, yet a solitary man.
But I, I am the lucky one. Having found a life partner that later was to become my husband. Now I know I shall never be alone. But what about all of the other less fortunate LGBTQIA people? Where age and alcohol walk hand-in-hand. Where depression and drugs follow each other. Where solitude
and suicide together find an end.
So... let's all raise a glass. To our brothers and sisters who fought back at The Stonewall Inn. To our dear friends and relatives who have succumbed to the darkness of A.I.D.S. And to 49 members of our community that were murdered at Pulse nightclub last year on June 12. Oh yeah, by the way, happy pride too.
KA/GN READER'S CHOICE AWARDS
PHILIP AND PITTSBURGH CITY COUNCIL PRESIDENT BRUCE KRUS
On Saturday, May 6, the Keystone Alliance/Gaylife Newsletter held its' 18th annual Reader's Choice Awards presentation/pride prom event at Element in Pittsburgh. Our keynote speaker and guest of honor was Pittsburgh City Council President, Bruce Kraus.
Over 24 awards were presented to honor various facets that are part of our diverse LGBTIA community. This year, I am sincerely humbled and honored to have been the recipient of three of these awards. These include: Mr. Gaylife Congeniality 2017, Mr. Gaylife All-Male 2017, and what I consider the most coveted award, Writer of the Year.
My sincerest 'THANK YOU' to all of my friends and loyal readers who voted for me to receive an unprecedented three awards. Congratulations to all of the winners and participants. All of you should be proud as being shining examples of the good things that can be accomplished in our community. I salute you all!
DEAR DONALD: CAN THIS POSSIBLY GET ANY WORSE?
As the 45th President of the United States, Donald Trump again fumbled this Memorial Day weekend. Yes, he did awkwardly place a floral wreath at the tomb of the Unknown Soldier at Arlington National Cemetery. But yet, he did not place a single flower on a nearby gravesite in honor of what would have been the 100th birthday of our beloved 35th President, John Fitzgerald Kennedy.
Meanwhile, his wife, Melania, sent out her patriotic Memorial Day message on Twitter as to how to celebrate summer-- with making Champaign Popsicles!
Tuesday rolls around, and I just could not believe that Trump pulled out of The Paris Climate Accords. What a GREAT DAY for Saudi Arabia and Russia! NEWSFLASH DONALD: GLOBAL WARMING IS REAL! Throwing out environmental regulations are not going to re-open all those coal mines and create 1,000's of jobs. The fact is that NATURAL GAS is cheap now, and the need for coal and coal exports is just not there. Oh yeah, and natural gas is a CLEAN BURNING FUEL!
I still refuse to use the word President before the name of Donald Trump. Though this person may have won the electoral vote, in my eyes, he has not yet earned the honor of being called President of the United States. Even as I write this, the news that I hear in the background with his ties to Russia meddling both during and after his campaign disgusts me. Trump literally tried to ease sanctions on Russia starting on the day he walked through the door to disgrace our nation's most sacred address at The Whitehouse. His trip to the NATO Summit last week was described as 'the new kid in the class that no one likes.' Talk about 'the new world order!' It's like he is really, really trying to destroy everything that this great nation stands for. Even when he visited Pope Francis, the Orange Man grinned like an idiot while the pope retained a very somber look in all the photos taken.
POPE FRANCES AND TRUMP
With all the problems of this new administration, it is undoubtedly the most dysfunctional White House that we may ever live to see. Just because he stays up to watch the cable news network shows that tell the truth about his daily follies (except for FAUX NEWS) the West Wing should not respond with a series of late-night drunken blurbs on Twitter!
WAKE UP TRUMP! This is serious business! Get your act together before it is too late! You admitted that this job is harder than you think--no kidding! This is NOT a reality TV show that you can edit into one 45 minute segment. This is dead serious REAL LIFE 24/7, and the President of the United States is supposed to be the leader of the free world-- and you are certainly NOT qualified for this job.
I also really feel sorry for your press secretary, Sean Spicer. Speaking for Trump, his real life is imitating art, (on SNL) having to come out each day to spin this administration's filthy garbage into rainbows and flying unicorns. OY VEY! How stupid does Trump think the American public is? I bet Spicer cries a lot when he gets home at night, or when his script is being changed by the minute as he hides in the bushes.
SEAN SPICER
GOD BLESS AMERICA!
Thunder in the Valley will return to Johnstown on June 22 through 25.
This is the 20th anniversary of this event that has become the largest motorcycle rally in the state of Pennsylvania and is on the 2017 Lightning Customs' Major Motorcycle Rallies List.
This family-friendly event is held by the Johnstown Convention and Visitors Bureau, so this is an event where the government and people welcome you.
Although rally-central is in downtown Johnstown, events and attractions are held throughout the region including at the dealerships. One of the draws is the riding in the Allegheny Mountain Range. There are multiple venues where there will be a lot of bands playing a wide variety of styles of music. In an interview with the Johnstown Convention and visitors Bureau director, Lisa Rager, she said: " This year, we are excited to have as our headline acts 38 Special and our hometown favorite from NBC's The Voice, Josh Gallagher."
JOSH GALLAGHER
Also returning are rally favorites, The Stickers and Jasmine Cain. Stunt shows will include ILLConduct and American Motordrome Wall of Death. Several manufactures will be offering demo rides of their top motorcycles.
Other events include the Welcome Party, bike show, poker run, the biker parade, the bike light up parade, demo rides, manufactures' big rig setups, vendors and special activities for kids. For more information:
JOHNSTOWN CONVENTION AND VISITORS BUREAU
PHONE: 800-237-8590 EMAIL: jstcvb@visitjohnstownpa.com WEBSITE: www.visitjohnstownpa.com/thundewrinthenalley/
THANKS FOR READING!
BE SURE TO CHECK OUT MY SISTER COLUMN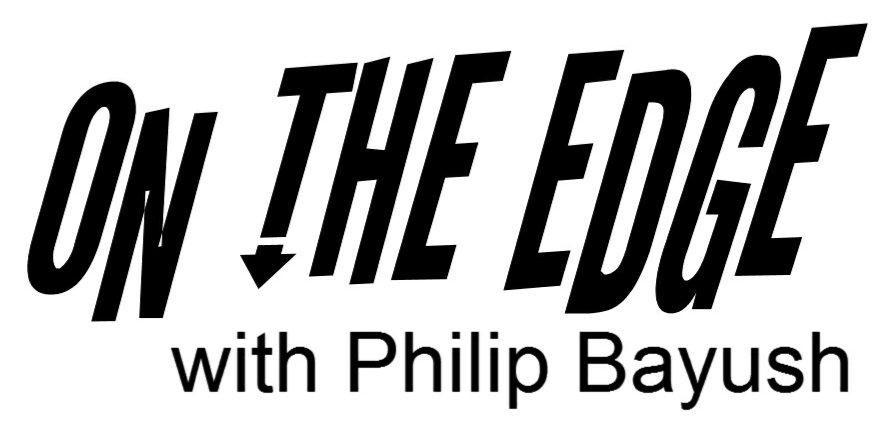 IN THIS CURRENT ISSUE OF THE KA/GN @ http://www.gaylifenewsletter.com/wwwontheedge.html
ENJOY YOUR SUMMER!
Philip Bayush