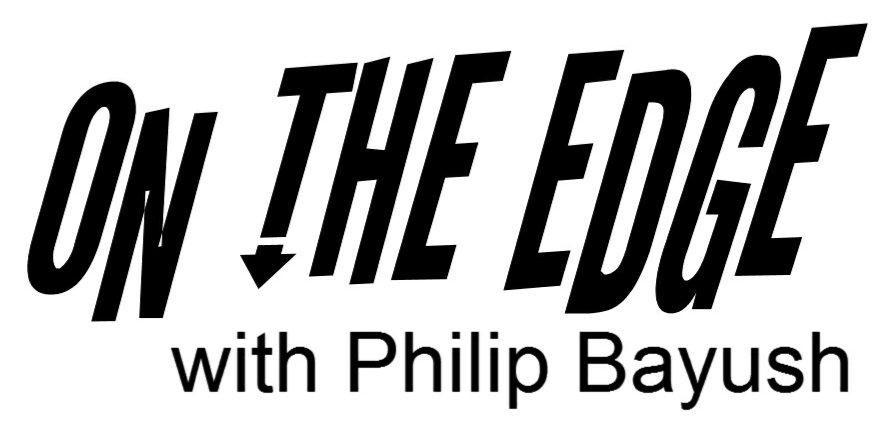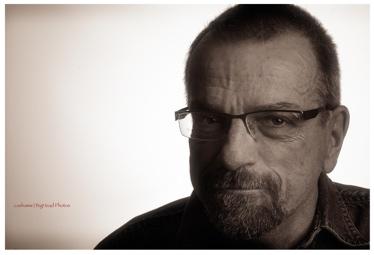 4/1/17
LET'S TEXT ABOUT
SEX
Planned Parenthood of Western Pennsylvania is reaching out to the LGBTQIA Community in a cool new way. In a fresh new generation linked by their smart phones, Planned Parenthood is giving them the option to text any question about sexuality and other important issues facing LGBTQIA youth in a completely anonymous format.
I recently sat down for an interview with Sam Shivasta, the Text line Coordinator for this exciting program. Our conversation lingered as we talked
about the lack of reliable information available to LGBTQIA youth today, and how things have changed since I came out decades ago (Shivasta identifies himself as "Queer" while I still identify myself as "Gay").
PHILIP AND SAM SHRIVASTAVA
Meanwhile, Shivasta had his laptop on as real time questions were sent via text messages on the screen. The average targeted age group is between 16 and 21 years old. Some of these anonymous questions were quite serious such as:
"I AM TRANS. HOW DO I START HORMONE REPLACEMENT THERAPY?"
While some were quite amusing:
"WHAT SHOULD I DO IF I HAVE A 'D' BATTERY STUCK IN MY BUTT?"
But seriously, all inquiries are answered via text usually within a 24 hour period by experts that answer your questions or direct you the people or resources that can help you. Here is some more information on this program:
PLANNED PARENTHOOD IS NOW OFFERING PrEP
Planned Parenthood of Western Pennsylvania is again reaching out to the LGBTQIA Community offering PrEP to HIV negative individuals.
WHAT IS PrEP?
PrEP means Pre-Exposure Prophylaxis, and it's the use of anti-HIV medication that keeps HIV negative people from becoming infected. PrEP is approved by the FDA and has been shown to be safe and effective. A single pill taken once daily, it is highly effective against HIV when taken every day. The medication interferes with HIV's ability to copy itself in your body after you have been exposed. This prevents it from establishing an infection and making you sick.
Even though PrEP has been around in the U.S. for over a year, not a lot of people know about it. And, even fewer people feel like they know enough about it to be able to make an informed decision about whether or not to use it. For those who do use it, the information they have might be more focused on practical issues, like where to get it, rather than on what PrEP does in the body to prevent HIV infection. The people at Planned Parenthood can help guide you through this process, including how and where to get this medication, and may also provide it at LITTLE OR NO COST so that everyone that is sexually active can afford it.
WOW! THANK YOU to all of my friends and loyal readers for voting me onto the finalist's ballot in eight different categories for this year's READER'S CHOICE AWARDS sponsored by THE KEYSTONE ALLIANCE/GAYLIFE NEWSLETTER.
NOW is the time to vote for the winners on the finalist's ballot BEFORE APRIL 25th. Please take a moment to go to our home information page and click on the KA/GN 18th Annual Reader's Choice Awards ballot link on the uppert left. Then copy and paste the ballot to vote for your favorites in 24 different categories. Score the nominees from 0 to 4, with 4 being your best choice. When done, simply e-mail it back to: keystonealliancegaylifenewsletter@hotmail.com
If you wish, you do not have to vote in all 24 categories.
I WOULD SINCERELY APPRECIATE IF YOU WOULD CONSIDER VOTING FOR ME WITH A SCORE OF 4 IN THE FOLLOWING CATEGORIES:
#2 Mr. Gaylife All-Male
#3 Writer of the Year
#5 Mr. Gaylife Male of the Year
#7 GLBT Couple of the Year (With my husband, Eric Svenson)
#10 GLBT Person of the Year
#12 Humanitarian of the Year
#16 Mr. Gaylife Congeniality
#18 Mr. Gaylife
If all of this ballot and copy and paste stuff is a bit confusing for you, you may just send your request to the above e-mail address in a simple message such as:
"I would like to vote for Philip Bayush with a score of 4 in the following categories: #2, 3, 5, 7, 10, 12, 16 and 18"
THANKS AGAIN FOR YOUR CONTINUED SUPPORT, AND BEST OF LUCK TO ALL OF THIS YEAR'S CANDIDATES!!
REMEMBER, PLEASE VOTE BEFORE APRIL 25th!
JOHN DeBARTOLA
FOR
MAYOR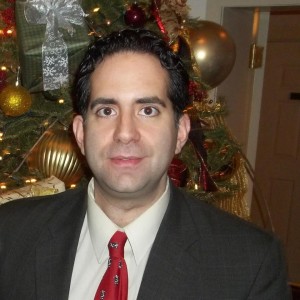 That's right! The editor/publisher of The Keystone Alliance/Gaylife Newsletter is running for Mayor of the City of Johnstown, PA. DeBartola is among three Democrats running for the office, with the election being held on Tuesday, May 16. His two opponents include current Mayor Frank Janakovic and current Councilman, Jack Williams. Since there are no Republican candidates running for the office, the May 16 election will determine the next Mayor.
DeBartola is running with the slogan "Make Johnstown Great Again." If that sounds familiar, you're right. It's like a spin…and a twist…on a fresh approach to Johnstown area politics and problems. For Johnstown has seen more than its' fair share of bad news; from floods, high unemployment, urban blight, a mass exodus of population, and more recently an explosion of illegal drug use and deaths along with gang style shootings and deaths. Yes, the next Mayor of Johnstown is certainly not inheriting a city of rainbows (no pun) and dancing unicorns.
Yet I believe that DeBartola is strong enough to try to tackle these problems for the betterment of the community. He is not a career politician and has to answer to no one but the citizens of Johnstown. It's not unusual for him to show up and speak at a City Council meeting, address the County Commissioners and attend a Johnstown School Board meeting all in one week. His 'right to know' requests have shed light on dark corners of spending on all levels of local government and school spending. His knowledge and activism for minorities in our area has helped many.
DeBartola stood as my best man at my wedding in August, 2015. I cannot think of a more honorable and decent man or friend that I would call upon to do so. In a moment of crises, DeBartola is decisive and can spring into action immediately. I would literally trust this man with my life.
I fully endorse his candidacy, and urge all of my friends in City of Johnstown to please vote for John DeBartola for Mayor on Tuesday, May 16TH.
Also, two other honorable men have stepped forward to run for office in Johnstown. Joseph Taranto is a Johnstown businessman and father of 6 wonderful children. He is running as a Democrat for Johnstown City Council. Daniel Stonebrook is also a Johnstown business owner and talented musician. He is running as a Democrat for Johnstown School Board. Both of these men have great faith in the city of Johnstown and would be a great asset if elected.
IT'S TIME TO
SHIMMER!
The KA/GN has announced a special guest and an exciting new venue for this year's 18th annual Reader's Choice Awards / Pride Prom. This event will be held at ELEMENT located at 5744 Ellsworth Avenue in Pittsburgh's Shadyside neighborhood on Saturday, May 6, starting at 8 pm. This production is a joint venture sponsored by The Keystone Alliance/Gaylife Newsletter and Great Guru Entertainment to benefit The Trevor Project—the leading national organization providing essential help and services to LGBTQIA youth between the ages of 13 to 24.
Our keynote speaker for the evening will be Pittsburgh City Council President Bruce Kraus. Mr. Kraus will also be honored that evening as being our KA/GN Spirit Award Winner for 2017.
A suggested donation of $6 minimum per guest will benefit The Trevor Project. The awards segment will be hosted by KA/GN President John DeBartola with special guest presenters and entertainers including Brian T, Christian Diane, Lady Ashley, Thea Trix, and Vita D'Opulence. A special award will be presented to producer Brian T as part of the 20th year anniversary of his exclusive LGBTQIA themed programing on local Pittsburgh cable TV. I shall also be one of the presenters for the evening.
After the awards ceremony, guests will be able to shake and shimmer to great dance music until 1am. A cash bar will be available for age 21 and over.
SHIMMER
SATURDAY, MAY 6
STARTING AT 8PM
@ELEMENT 5744 ELLSWORTH AVE.
SHADYSIDE—PITTSBURGH
QUESTIONS? E-MAIL: Keystonealliancegaylifenewsletter@hotmail.com
THANKS FOR READING!
BE SURE TO CHECK OUT MY SISTER COLUMN OF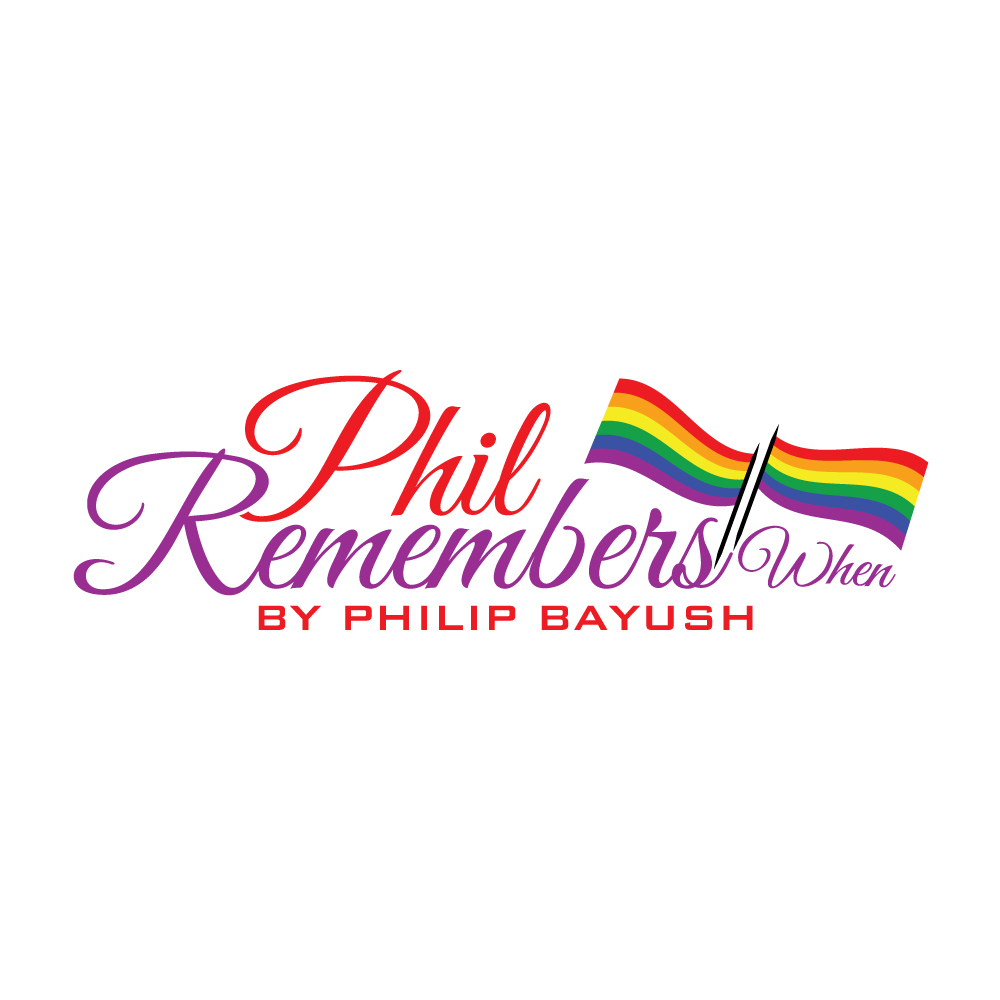 IN THIS CURRENT ISSUE OF THE KA/GN @ http://www.gaylifenewsletter.com/wwwphilrememberswhen.html
Think Spring!!
Philip Bayush
Email keystonealliancegaylifenewsletter@hotmail.com with any comments.