~~LINKS AND RESOURCES~~
Email Keystonealliancegaylifenewsletter@hotmail.com with any comments.

LINKS AND RESOURCES
Contact and Information
If you would like your contact (Business or Personal) added to this list, please let us know at: gaylifenewsletter@yahoo.com
It's FREE to have a posting.
---
lesbian teen dating site:
"Lesbian Teen Dating"
*DELTA FOUNDATION: www.pittsburghpride.org
*DREAMS OF HOPE: www.dreamsofhope.org
*EDGE / UNITED STATES: www.edgeunitedstates.com
*ERIE, PA GAY NEWS: www.eriegaynews.com
*GAY BARS: www.gaybars.com
*GAY BUSINESS: www.gaybusiness.com
*GAY CHAT & MORE: www.gay.com
*GAY CHRISTIAN: www.gaychristian101.com/complimentarity.html
*GAY FACE BOOKS: www.gayfacebook.com
*GAY GIRL NET: www.gaygirlnet.com
*GAY LAWYER: www.gaylawyer.com
*GAY PLACES: www.gayplaces.com
*GAY SPACE NETWORK: www.gayspacenetwork.com
*GAY SOCIAL NETWORK: www.gaywebsource.com/connect
*GAY TRAVEL: www.gaytravel.com
*GAY YELLOW PAGES: www.gayellowpages.com
*GIFTS: www.wildontarioflowers.com/
*GLCC: www.glccpgh.org
*GLENDA: www.glenda.org/
*GLSEN: www.glsenpgh.com/
*JOE MY GOD (Gay News): www.joemygod.blogspot.com
*LAMBDA: www.lambda-pgh.org/
*LEATHER MEN'S DUNGEON: www.leathermensdungeon.com
*PA MEGAN'S LAW: www.pameganslaw.state.pa.us
*PENNSYLVANIA YOUTH SUICIDE PREVENTION INITIATIVE: www.paspi.org/
*PERSAD: www.persadcenter.org/
*PRESQUE ISLE IN ERIE, PA: www.presqueisle.org/
*PROVIENCETOWN: www.PtownTourism.com
*PHILADELPHIA, PA GAY NEWS: www.epgn.com
*PITTSBURGH INTERNATIONAL LESBIAN & GAY FILM FESTIVAL: www.plgfs.org
*SHEPHERD WELLNESS COMMUNITY: www.swconline.org
*SEX TOYS: www.mypleasure.com
*THE RAINBOW REVIEW: www.therainbowreview.com
*THE TREVOR PROJECT: http://www.thetrevorproject.org/suicide-resources/suicidal-signs
*WEST VIRGINIA QUEER NEWS: www.wvasqueernews.com
If at anytime you click on any above websites and it does not work, please let us know at keystonealliancegaylifenewsletter@hotmail.com .
Thank you.
GENERAL ADVERTISERS
Dykeface is Your Space! The Newest online Social Networking Site for women. Create your own Community that offers a place for gals to chat, shop, and post videos.
This site works just like myspace and facebook. Members can use the same templates for their profile page as they use in myspace.
Attached is your Social Site User manual.
Be the first to Get on board before your friends! See you on Dykeface.
---
---
---
SHEPHERD WELLNESS COMMUNITY
We are pleased to announce the launch of our exciting new Web Site at
Please check it out for information about our programs at the only AIDS community center in Western Pennsylvania.
Our new web site allows you to:
-volunteer online
-donate online
-sign up for our printed or electronic newsletter
-see our calendar of events
-get involved in our work
-learn about our creative programs for people affected by HIV/AIDS
Overview
Our Mission
Shepherd Wellness Community is a safe, supportive community empowering people affected by HIV/AIDS to live with dignity.
What We Do
Shepherd Wellness Community is the only AIDS Community Center in western Pennsylvania and the only AIDS community serving the 11-county region of southwestern Pennsylvania. SWC is often the first place a person seeks help after an HIV positive diagnosis.
Since its inception in 1987, Shepherd Wellness Community has offered supportive services for people infected and affected by HIV/AIDS.
History
In the summer of 1987, four young men living with AIDS, a social worker and a physician met with Episcopal Priest Father Lynn Edwards to discuss the effects of AIDS and HIV infection in the Pittsburgh area.
Then, as today, Pennsylvania ranked among the top 10 states with the most cases of AIDS. Yet there was no place in Pittsburgh where people with this disease could socialize with their partners, families and friends in a safe and secure setting.
From that meeting grew the Shepherd Wellness Community, a gathering place and resource center for people with HIV/AIDS and their loved ones. The first dinner was held in October 1987, and the tradition of nourishing meals accompanied by health educational programs, peer support, wellness classes and socialization continues to this day.
A concerned group sitting around a kitchen has become the only AIDS Community Center in western Pennsylvania. Read more.
Non-Profit Status
Shepherd Wellness Community is a tax-exempt 501(c) (3) not-for-profit organization.
Employer Identification Number (EIN): 25-1781394
United Way Donor Choice Number: Indicate 3186 as your donor choice preference.
Donations to the Shepherd Wellness Community are deductible to the fullest extend allowed by the IRS.
---
---
---
Are you a single Gay male or female looking for other Gay singles or other likeminded people to chat to? If you are then you need look no further then Gayd8online.
Gayd8online is dedicated in bringing the Gay Community Together from all over the world and offers its members lots of great features and opportunities for successful online chatting or dating.
Take a look yourself. It's free to Register.
---
---
---
~~WEST APPLE TOURS: CONNELLSVILLE, PA ADVERTISING~~
West Apple Tours
Address

Phone

724-628-3340

Website
Hours

| | | | |
| --- | --- | --- | --- |
| Mon - Fri: | 9:00 am | - | 5:00 pm |
136 W. Apple Street, Connellsville, PA 15425
About

While escorting group tours over the last 25 years, we have garnered the experience and pride to provide you with the highest quality leisure group tour travel choice in the area. Apple Tours takes you there!

Public Transit

West Apple Tours offers many group tour choices for anyone seeking to travel in a leisure group tour setting. Choose from one of our ready made tours, or if your group or organization is seeking group travel assistance we can help. We offer great incentives for group leaders!

So spread the word - traveling with a group of friends can be alot of fun and full of adventure!

West Apple Tours Takes You There!


Please contact us direct to book any events on the event list or if your group needs assistance in organizing a travel event.
---
---
---
The Pittsburgh Tote Bag Project
"Helping our neighbors and our environment, one tote bag at a time."
P.O. Box 99204
Pittsburgh, PA 15233
---
---
---
---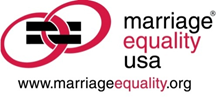 www.facebook.com/marriageequalityusa
Marriage Equality USA Calendar of Events: http://www.marriageequality.org/events

Founded in 2001, Marriage Equality USA is a national grassroots organization whose mission is to secure legally-recognized civil marriage equality for all, at the federal and state level, without regard to gender identity or sexual orientation. For more information go to www.marriageequality.org.
---
---
---
---
Free Directory Listing for your business

Hi - we saw you on the web and wanted to invite you to add a Free Listing to the largest
Gay and Lesbian Directory serving the LGBT community.

We are #1 on Google with over 30,000 hits a day. You get a full page with contact info, picture gallery, description, and map with directions to your business.

To add a Listing
Click on 'My Account' at GayLesbianDirectory.com to create an account and add your listing.


In addition to our Free Listing, now get US $10 off a Premium Listing

The 'Premium Listing + Ad' (on sale for $89.99/yr) includes:

- Premium Listings will be placed above other Listings for all searches and list of businesses

- Includes an Ad that links to your Listing

See how a Display Ad can dramatically increase your business

- Inclusion in the 'Featured Listings' left column Ad Box, with a link to your Listing

The 'Premium Listing' (on sale for $49.99/yr) includes:

- Premium Listings will be placed above other Listings for all searches and list of businesses

Benefits of a Listing

It's the perfect tool for marketing to the loyal LGBT community.
Our directory is Search Engine Friendly, so your listing will be ranked high in Google
The listing will link to your website, raising the ranking of your website with search engines.
Customers can quickly bookmark and share your business on Facebook, Twitter, Google, and other popular social networking sites
Customers can add your contact information to their Email Address Book with one click

If you already added a listing, you probably used a different email address than the one in this email. Just let us know your Account email, and we will make sure you don't receive further emails.

Please let me know if there is anything I can do to help!
---
The New Embassy is located between Liberty and Mechanic Streets at
49 Baltimore Street in Cumberland
Town Centre. More information and group discounts are available by calling
301-722-4692
.

DIVERSITY RULES MAGAZINE: www.diversityrulesmagazine.com
---
---
The following physical address is associated with this mailing list:
Erie Gay News
1115 W 7th St
Erie PA 16502
Michael Kenton Mahler, Erie Gay News
1115 W 7th St, Erie PA 16502-1105
Phone: (814)456-9833
Fax: (530)451-9833
Email: info@eriegaynews.com
"Covering news & events in the Erie PA region since 1992"
AOL Chat ID: MahlerEGN
Yahoo Chat ID: mike_mahler
MSN Messenger Chat ID: eriegaynews@hotmail.com
---
---
---
J.C's Karaoke and DJ
Jack Carbasho (Owner)
Cell: (304) 218-4718
Check Out Our Website:
J.C'S Karaoke & DJ

P.O.Box 94
Wellsburg, Wv 26070
www.jcskaraokeanddj.com
jcskaraokeanddj@yahoo.com
---
---
~PITTSBURGH OUT~
_______________________________________________________________
Tony Molnar-
Strejček
Publisher
and OTV. It's The One!
Phone: (412) 381-3350, Fax: (412) 381-7989
---
---
PHILADELPHIA GAY NEWS
---
---
~~CLUB 231: UNIONTOWN, PA ~~
231 Pittsburgh Street
Uniontown, PA 15401
724-430-1477
Accepting Visa and Mastercard
Free Wi-Fi
Pool Tables
Customer Computer Kiosk
Gaming Machines
5,000 sq ft of Pure Party
Drink Specials
WEDNESDAYS ARE KARAOKE NIGHT AT CLUB 231!!!
Address

231 Pittsburgh St

Uniontown, PA 15401

---

Email

---

Facebook
---
CHECK-OUT THESE WEBSITES:
Jones Pond Campground & RV Park, 9835 Old State Rd, Angelica, NY 14709-8729).
Phone: (585) 567-8100. Email: info@jonespond.com. Browse to http://www.jonespond.com.
************************************************************************************
Camp Davis, 311 Redbrush Rd, Boyers, PA 16020-1219)
Contact: Jim. Phone: (724) 637-2402. Email: campd@aol.com. Browse to http://www.campdaviscampground.com.
***********************************************************************************
Zone Dance Club, 133 W 18th St, Erie, PA 16501
Phone: (814) 452-0125. Email: TheZoneDanceClub@aol.com. Browse to http://www.thezonedanceclub.com/.
************************************************************************************