~Dream Speaker~
By Gary Hardin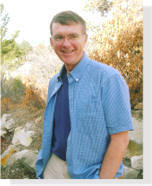 4/1/18
Several of you asked me to send the results of the Equinox Global Meditation out to all who participated. Since many of you participated at home, I've decided to send this information out to my general list. All are blessed by your efforts.

Congratulations to all of you,

It is becoming increasingly apparent that we are stepping into the greatest moment in human history. There are large groups around the world, who are connected with our own work as Sevens, who are not only co-creating a more positive world along with us, but are also providing impressive feedback as to what results are being registered. At first, I was disappointed that the Global Conscious Project Quantum Eggs at Princeton University did not show effect from the Equinox Global Meditation, as it has for the last three global meditations I have co-sponsored. But then I started to hear from several of you around the world. And here is what I have to report.

The focus of our intent was to co-create a new reality of New Life, that exemplifies Oneness, Beauty, and Wholeness. What I heard from many and saw firsthand with the Denver group was that this showed up in each and every one of us. We are the faces of positive change in our world. It is through us that the world is reflected, that the world is transformed. And particularly in this case, as I am prone to do, I was looking outward at the world for evidence, when in fact this time the evidence was in each and every one of you.

At our Denver gathering, after the Gatekeepers closed the Gateway and the Masters of Ceremony closed the sacred space with the finishing words, "Let this be said: Be at peace and teach only love," everyone just sat there. And continued sitting there. No one was leaving. I started looking around to see if I had missed something. But no. The script was finished and the sacred space closed. But no one wanted to leave. I surmised that was because the vibrations in the room were simply beyond anything I had witnessed. It was about more than energy, more than the joy of coming together, more than enjoying the company of 120 like-hearted meditators and manifesters. It was like we had co-created this wondrous bubble of bliss and beauty and wholeness, and no wanted to walk away from it. Could it be that we actually sent this out into a world in transformation? Dozens came up eventually to tell me they had never ever experienced such feelings, such a vibration of otherworldliness. Many who were blessed with second-sight began describing the vast numbers of Other-dimensionals who had joined us. Our efforts went beyond just our own planet. It touched other worlds and the otherworldly.

And then I started hearing from many of you who were reporting similar experiences of this most amazing vibration. And that was the word that kept coming up: "vibration." It was as if the word "energy" simply could not accurately convey the meaning of what happened. Dave Savedra gave a heartfelt description of the vibration his California group experienced. Deb Maslowski shared how the vibration was so strong that it stayed with her all night. And when she got up the next day to open her drawer of tuning forks, she heard her Omega Tuning Fork softly ringing all on its own, leaving her with the feeling that it was still responding to the incredible vibration she had experienced the night before.

From Arthur and the large group in Indonesia, this report came through: "I brought them through a guided meditation to bring them into a state of Wholeness and subsequently into a state of Oneness through the union of the Masculine and the Feminine. This really made it easy for them to get into Oneness and from then on their experience was really 'out of this world.'

"Bringing them into the union of the masculine and the feminine, many could feel how imbalanced they were. I shared with them to tap the fingertips of both hands together to bring them into the union, and many could suddenly feel the pain or the heaviness of one side of their body coming into balance. From then on many just traveled into space. Some could feel they were the space encompassing the entire globe sending this feeling of peace, harmony and compassion to all, whilst some just floated into a birdseye view of everything and sending out the same kind of energy to all. The amazing thing was that they could feel all seated there coming as One and reverberating the energy like ripples on water out to the entire world as well as the Universe

"Everyone felt this feeling of love and Peace and filled with much joy and gratitude and so empowered and they all felt a deep sense of emotion that they are able to do this for all Beings."

My response to this was thus: "Thank you for this. More emails have come in from around the world. And it is becoming more obvious that something supremely special occurred with this event. What you describe fits this profound realization that we somehow brought in this Super-Archetype of "Calmness" that represents the balance of the Divine Masculine and the Divine Feminine. What this is all pointing to is the Grand Gathering in Dallas. Our world is surrounded in chaos and polarity at this time, yet we have managed to somehow bring in this unfathomable presence of Sacred Calm. We are like a unique bubble of Calm within a giant storm that is sweeping our planet. I know what this bubble is. It's the Daat that will be opened at the Dallas Gathering in June by the 10 Gatekeepers. And it will sweep across our world. Somehow, I must persuade everyone that we have this unfathomed opportunity to take what you have realized with your group to the next level. We have somehow stumbled on a tremendous event that all could inherit if they only knew."

So congratulations all. What a heart-filling time I had with all of you. You are miraculous.

I'll close with a comment Dave said as he signed off … because I fully agree with him. Wait till you feel the vibration we will co-create at the Dallas Grand Gathering. Because we are truly stepping into the greatest moment of human history.

from my heart to yours,
GW