~Dream Speaker~
By Gary Hardin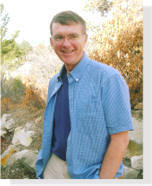 8/22/17
Deepest gratitude to all of you,
The organizers of the Eclipse Global Unity Meditation of August 21, stated that we would need 144,000 participants to reach critical mass in co-creating a trigger event that would quickly move our world into Harmony. The organizers released a statement that critical mass was indeed reached. Others estimate that we may have exceed 250,000 participants, which is stunning.
(Here are two photos of where we had the Grand Formation. Pic 1 is the entrance to the Northwest Open Space. Pic 2 is near where we set up the Grand Formation.)
Truly, my heart rejoices in soooo many of you taking part in this in Colorado. At our group event at Northwest Open Space, we had 23 folks joined in the Gate of Oneness, which is a full human configuration. What this means is that a full configuration brings in the angelic realm. When that happens, the effect of 20 people changes to the effect of 20,000 people in focused coherence. And anyone who was there felt it. What a tremendous experience I had. We started our mediation 10 minutes before the rest of the world. And I have to say that when we started, it was obvious to everyone that a deep and serene peace enveloped us. The energy of this was so pronounced that i was actually a bit overwhelmed by it. Several others commented in kind.
When the world joined us 10 minutes later, it was like someone turned on the stage lights. The intensity was incredible. Everyone commented afterwards how wonderful of a time they had. One of the attendees, Chris Engler, asked how we might find out if our efforts paid off. How would we know? I responded by stating that there is a law in statistics that "any single event can predict the whole." And what we felt personally would be a valid indicator of what the whole global effort accomplished. And almost everyone agreed that if what we felt at our group Grand Formation was any indicator, our world will certainly be triggered by the forces of Harmony. As we all left our sacred ground to return to our cars, I couldn't help but feel the immense joy that swept through me over and over again. And that is because of all of you who participated in this worthy cause, whether in our Grand Formation, or in your workplace lunchroom, or smaller groups around Colorado or individual privacy. You are all to be blessed with a sense of great accomplishment. Love to all of you,
8/13/17
Blessings to all of you,
Because of the latest workshop was such a success and because the world itself seems to be responding to what happened there, I've decided to send out this message to my entire list. In the workshop, I went into great detail describing the forces of chaos coming from our solar system, our sun, our planet, and ourselves. I then reversed direction and went into demonstration for all to experience as to how we counteract chaos with harmonic patterns in ourselves that then can affect not only an entire group (as it did in the workshop), but even an entire nation, and eventually the entire world.
Interestingly, a quote from Heart Math Institute crossed the Internet this last week. Here is a quote about that:
Looks like we are in for a wild ride. According to Heart Math and its monitors, the magnetic fields of the Earth have quadrupled. The Shuman Resonance has jumped from its normal around 7 hertz, to 200 Easter, then 530 the past few days. Obviously there has been some divine intervention on Earth not just in shielding but in the vibrational lifting.
The awakening and healing process is in full swing. We are witnessing the end of tyranny and the beginning of a whole new age. It is the prophecies unfolding. The draconian grid or archon grid, as some call it, is collapsing. A new 5d grid is pressing in to take its place. It is what the Mayans refer to as the 9th wave or unity consciousness. Everything that is not frequency-specific to these new energies will either transform or fall away.
—James Gilliland
In the workshop, I showed satellite data graphics illustration exactly what Heart Math is saying. There are two opportunities I'd like to share with you because of the power of harmony we are able to generate with one another. Those of you who were at the workshop, I encourage you to use the Angelic Triads or the Angelic Gateways of Harmony or Oneness in this upcoming global event that will occur on the upcoming solar eclipse on Monday, August 21. Those of us in Colorado will experience an almost total eclipse. People around the world will go into meditation to invoke harmony upon our planet at 12:11pm Colorado time (11:11am Pacific Daylight Time). I strongly encourage as many of you to participate as possible. The leaders behind this event say we need 144,000 participants around the globe to enact the forces of harmony that will change our world. If only they knew about the Angelic Triads, they could accomplish this with far fewer people.
Nonetheless, I've decided to do what I can to cause this effect. Almost all of you should be able to spend the 15 minutes they are asking from us during our lunchtime. Those of you who can join me, I'm going to set up the Angelic Gateway of Oneness with a Harmonic Triad at its center. I will set this up at noon at the Northwest Open Space baseball diamonds (across the canal at W112th & Ranch Dr.). Send me email and I'll send you detailed directions. Those of you who can't join me, join one another, especially those of you who have the kits for making the Angelic Harmonic Triads.
What follows are the instructions for joining this event around the world:
1. Use your own technique to bring you to a relaxed state of consciousness.
2. State your intent to use this meditation as a tool to speed up the process of bringing harmony and unity for planet Earth and its inhabitants.
3. Visualize a pillar of Light emanating from the Galactic Central Sun, then going through all.
4. Now visualize a soft pink healing divine feminine energy, healing all people of the planet of their past traumas, bringing peace, harmony, understanding, abundance and unity. Visualize this soft pink light healing the minds and hearts of all people worldwide. See all working in unity for the creation of the New Earth. See the people of Earth celebrating and joyfully participating in the creation of our new reality where everyone can obtain what they need and freely choose to live as they desire.
Suggested time for meditation is 15 minutes.
For more detail on this global event, go to
https://www.disclosurenews.it/en/global-meditation-for-unity/
May our entire world benefit from our efforts in unity.
from my heart to yours,
GW