DANCE IT, SPEAK IT, POET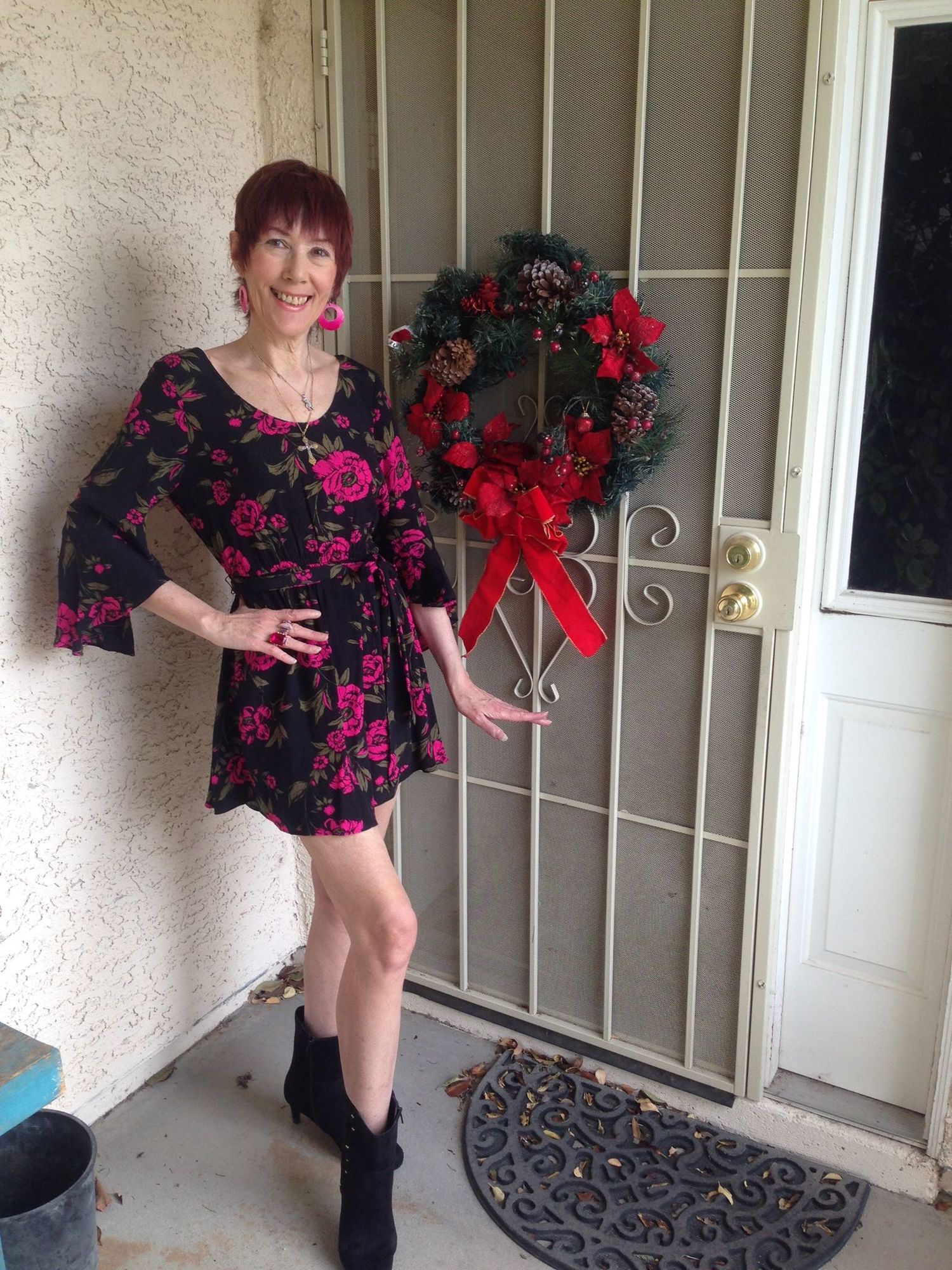 By Jan Drake Bakke
1/1/19
"Vibrant Peace"

"Vibrant Peace--Enchanting Energy"
Allow it to be
embrace its flow
Don't force its nature
Let it be free
Let it go!
Breathe into it
Exhale its freedom
Align to its calling
When you feel it
You will alwayz want some!
Trust its pathway
Surrender to its increase
Channel its enchanting energy!
Vibrant peace!
"In every positive and peaceful attitude
There is a miracle being formed
And ready to be received!"
"If I Were I--Wind"
If I were I
I would trust my instincts
and move like the wind
With excitement and wonder
Following my heart
And knowing there is no beginning
and there is no end!
"The girl at the window is alwayz relevant!"
"From Then to Now--Enjoy the Ride"
It's never been easy
An overabundance of discipline and work ethic
Perilous days and nights
Strenuous hours and seconds
Repetitive body bending and with icecream and pizza that beckons
That all catapulted into successes and confetti
That also produced
accidents and abuses
And a ditch with a machette
Into glorious love moments
Ecstacy and betrayals
That led to grief and fails
Loss, depression
Fairy tales
Caretaking and fatigue
Rubbing the life into others
Thoz million dollar suites
were in another league
Into alwayz taking class
The dance a true love
Making money and tips galore
And searching for truth from above!
Into clairvoyant pursuits
With smells of roses
And colors of a kaleidescope
Shopping was alwayz a given for clothes
Detective clarity
Intuitive feelings become less scary
As animals lead the way
To protect our loved ones
and others in a day
To deaths
and to death do us part
To poetic outbursts
Separation is not alwayz sad
It brings a new start
And singing a song
Into not wanting to really grow up
But we keep growing anyway
With fairy wings
As it is not half
But a full cup
As life continues and flourishes
And tigers, dolphins, butterflies, dragonflies, cats, dogs, spiders, bats, horses, hummingbirds
and unicorns by our side
Into knowing more and accepting more of ourselves
As we all continue to do great things
With all new heartbeats
From then to now
Enjoy the ride!
"With Love Like That"
We are not alone
With love like that
With love like that
God comes for us
When we call
With love like that
With love like that
God takes a broken heart
And makes it whole
With love like that
With love like that
It's not too late
When we take a fall
With love like that
With love like that
Take me to your promised land
It seems I am ready to go
With love like that
With love like that!
I'm caught in this holding pattern. Of a body that lives in quick sand. It feels like I'm sinking in every part of my body. Being pushed down and there is no way out. Some dayz I can hold on and manage my way out of its capture. The key is resting and letting it take its time. Every cell in the body has to run its course slowly. I can feel vibrations all over in my body. In the muscles. I am used to it. Still I can dance and walk and move in the quick sand on good days!
It feels like it has been a kind of half life. Jail sentence at times. On one level yet on other levels a brand new way of life has developed. I have become more psychic than ever before. That I can remember except when I was very young. I saw people in these big things (orbs) I found out later flying across my room in colors. Red, blue, purple. It was fantastic. I could hear people talking. I thought everyone saw and heard this. I have lost friends and gained new ones. I am not afraid of truths. Or death anymore. I have seen it and felt it this last year. I had another exit point. It came in august of 2018. A near death experience. It was brilliant!
It was close once again. I was not afraid. In fact, it felt like I was melting into another room. It was going to be another dimension. It didn't look that way though. It was just another room coming very close to me. All I had to do was walk in. I was fading from this reality to another. It was not painful. I was very very tired and I saw this room open up toward me and with these lovely light beings. Without wings. It was not my time to go though. I now know it will not be scary when the time comes. They are there to get us. How comforting.
There is way too much passion and life left in me to live, love, achieve, give, and share. In every way. In body, mind and spirit. It will be done. I know it will. I have talked to psychics and have been told such wonderful things of a future to come. It is happening now. I do not want to miss it. I look so forward to it. Good health is part of it. As many other things too. I can't wait to be freed of this horrific maladjustment that has been with me in my body for so long. It has been a treachorous imbalance and stress of body alignment and function. Which we know that starts in the energy system and mind of oneself.
No matter what we have to deal with in this life we can choose to carry on in majestic ways. To still acheive, thrive and help others. The passion is what saves us. Our decisions to choose life, to beleive in our dreams and to focus on our abilities carries us and keeps our life going.
There is this future to be supposedly. I am waiting and also making it happen every minute. It is interesting to be told a future. One must not completely rely on this however. Things change and outcomes are not always as they are told by predicters. They are only possibilities. Yet the possibilities are fun to think of. Nothing is set in stone. The future is what we make of it. As a predicter myself this is what I tell my clients. We choose our future in every day and in every hour. We hold the possibilities with God as we breathe each breath. I wish you a magnificent future as miracles are all along the way! For each of us! Happy New Year 2019!
"Thoz Dayz--Surrender"
Thoz dayz between life and death
Thoz were hard dayz
Thoz challenging dayz
We thought were over
They visit again
With a vengeance or a miracle!
And we can only resort to surrender!
Surrender is a gift
It calls upon the divine
For our futrue and for our present
It holds the past in sacred timings
We live in all of them at once
As we surrender between life and death(This life and the next)
In this magical enchantment!
"I Can Change--Life's Dances"
I can change
Becuz I believe it
Therefore it is
I can change
My destiny
Thru my beliefs
In life's dances!
"Slow and Fast"
I'll be right there
Like you have been for me during thoz dayz
We broke each otherz hearts in marriage
As best friendz we still went separate wayz!
You left me a long time ago
And I didn't know
It's noone'z fault
But it's both of ourz
I was living too slow
I cry for peices of you and I
Together our life cracks in motion of slow and fast
How did we manage so many yearz to last?
You've been my everything
But it faded sadly
I've been your true love
And we lost each other
I've been so lonely
We use to fit like a glove
I'll be right there
Like you have been there for me thoz dayz
God has you back with me
I'll be right there
For this time
As we change into healthier wayz
You'll be ok honey
Getting sick is not a crime!
"Earth Angel"
Earth angel
You are a clean slate
A brand new story
It's a new day earth angel
You are mystical, magical
and full of God's glory!
Remember not to judge yourself
Remember all is well
You are here for great and peaceful, vibrant things
You are here to tell!
"Thoz Wingz of Wonder"
She unfoldz her wingz of faith
As she stretchez her body in
nature'z elements
She continuez trying to love being this woman in her life
Flawed, scarred
With many temperments
However she expresses her
She flyz
Soaring and falling!
Thoz wingz of wonder!
"Show Shoez"
Until we step in another'z heelz
We don't know their dance
Try to be more compassionate to each other
Sometimez there is only one chance
Be eazy on each other
Life is going by so fast
No time to loze
The curtainz open and cloze!
By the wink of our show shoez!
"Wild and Free"
I am wild and free!
Let the flowers and trees carry me
Simple and alive!
For my soul to just be!
"Vibrant Peace--For 2019"
And look for laughter
In the day and in the night
And no matter what one'z plight
There is alwayz something to be grateful for
Which is quite right
A sip of champagne will be a perfect delight!
And let's be kinder to each other pleaz!
Without name calling or jealousiez
It's a good time for a fresh breeze
And hugging treez!
A New Year of 2019
As it takes on vibrant adventurez
Vibrant health
Vibrant connectionz
Vibrant love
Vibrant artistry
Vibrant finances to increase
Vibrant divine telepathy and divine communicationz
Bringing us all closer together
In the New Year of
Vibrant Peace!
God bless you in 2019
Love Jan