The Return of Gypsy Caravan
Agony Aunt Column​
6/9/19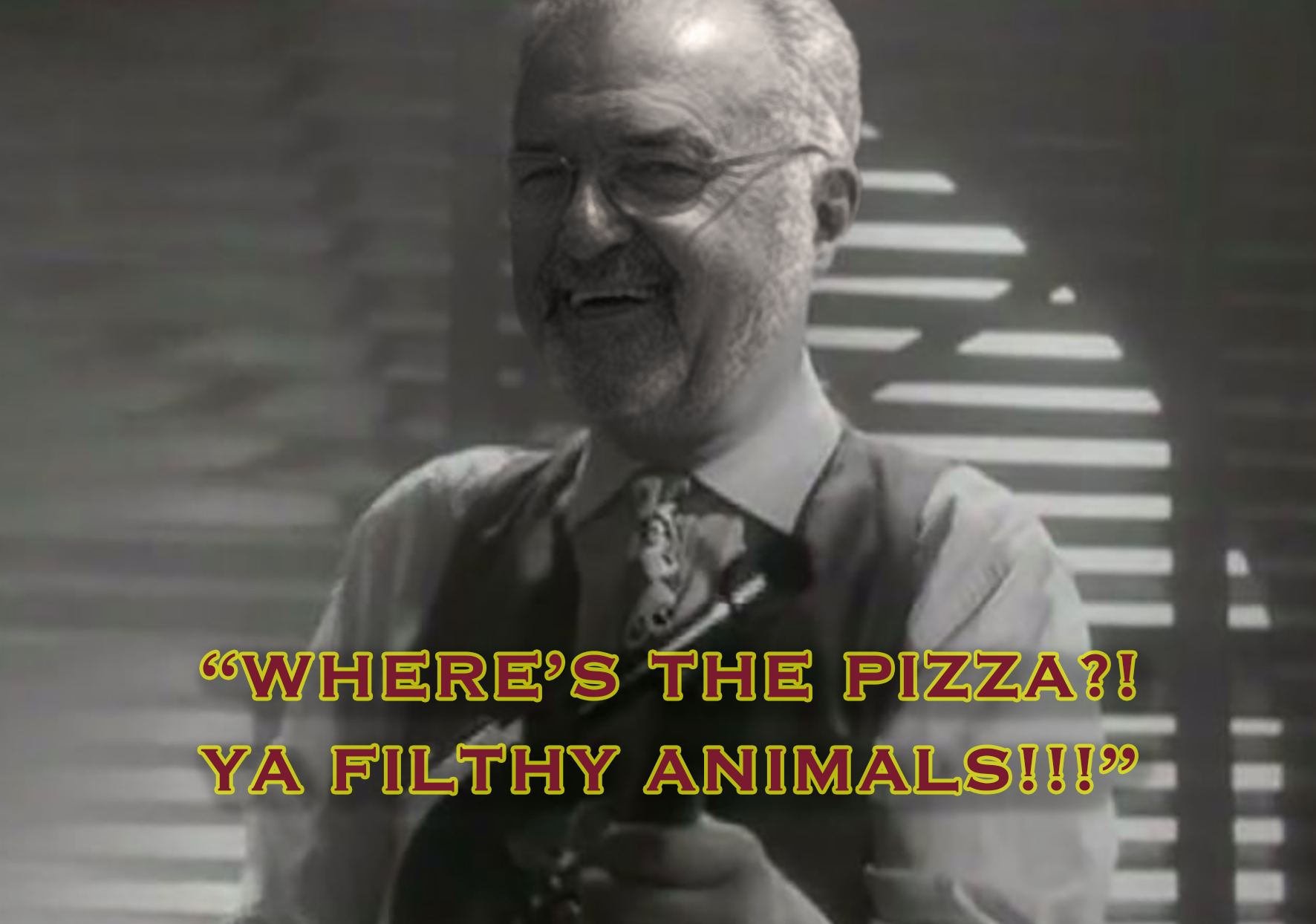 School board meeting this Tuesday, June 11, 2019 at 5 pm. This political parody poster is in honor of Robin Kmetz's banning and is from her favorite movie, Home Alone. She quotes this all the time. I'm looking forward to all the legal maneuvers from the school to avoid releasing the records on her banning. I'm curious who will be resigning next as rumors continue to swirl. See you Tuesday.
5/31/19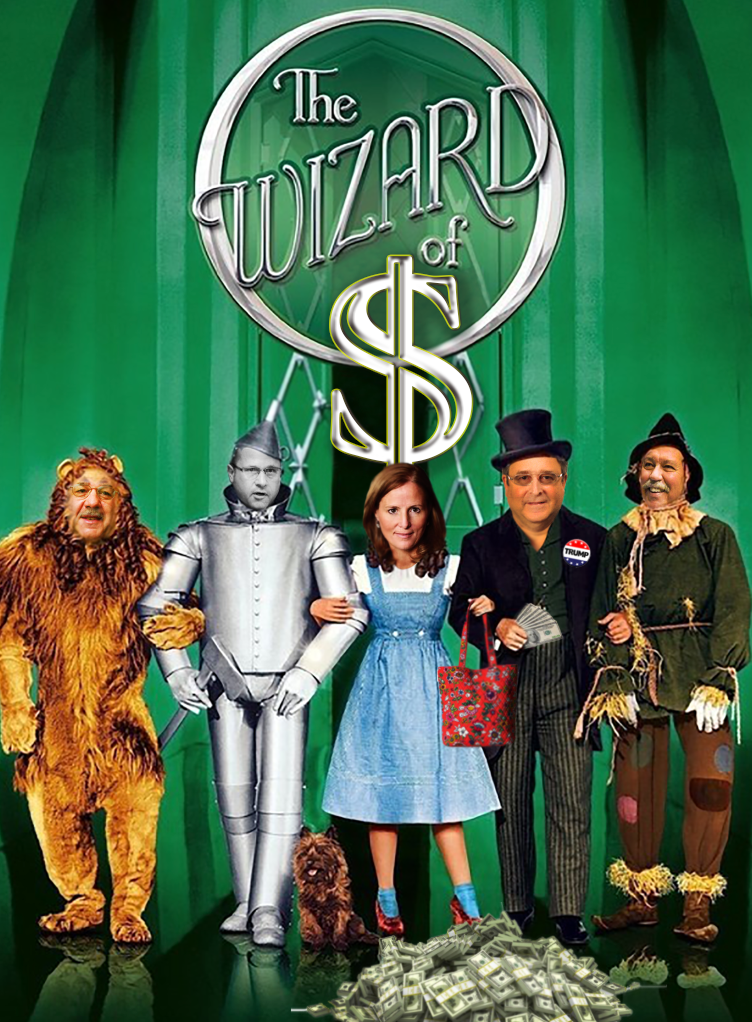 Lots of things happening behind the scenes. The appeal with the DA's office set to rule for or against the City of Johnstown is creating some interesting backroom conversations. Who is the Wizard? Or better yet, who really is behind the curtain? Is there a spider in the web? Stay tuned. Lots to unfold.
"Almira Gulch, just because you own half the county doesn't mean that you have the power to run the rest of us. For twenty-three years, I've been dying to tell you what I thought of you! And now... well, being a Christian woman, I can't say it!"~ Auntie Em, Wizard of Oz.
5/17/19
This political parody poster comes from the 1982 movie, "Tootsie", starring Dustin Hoffman. It's one of my favorite all time films. Feel free to share. I know there is a lot of nasty, untrue stuff going around about me with the election coming up Tuesday. Guess what, I have a sense of humor and am enjoying reading it all.
Please remember to vote for me on Tuesday, May 21st on the Democratic ballot for Johnstown City Council or write me in on the Republican ballot. I appreciate your support. Together we can make a change. Thank you.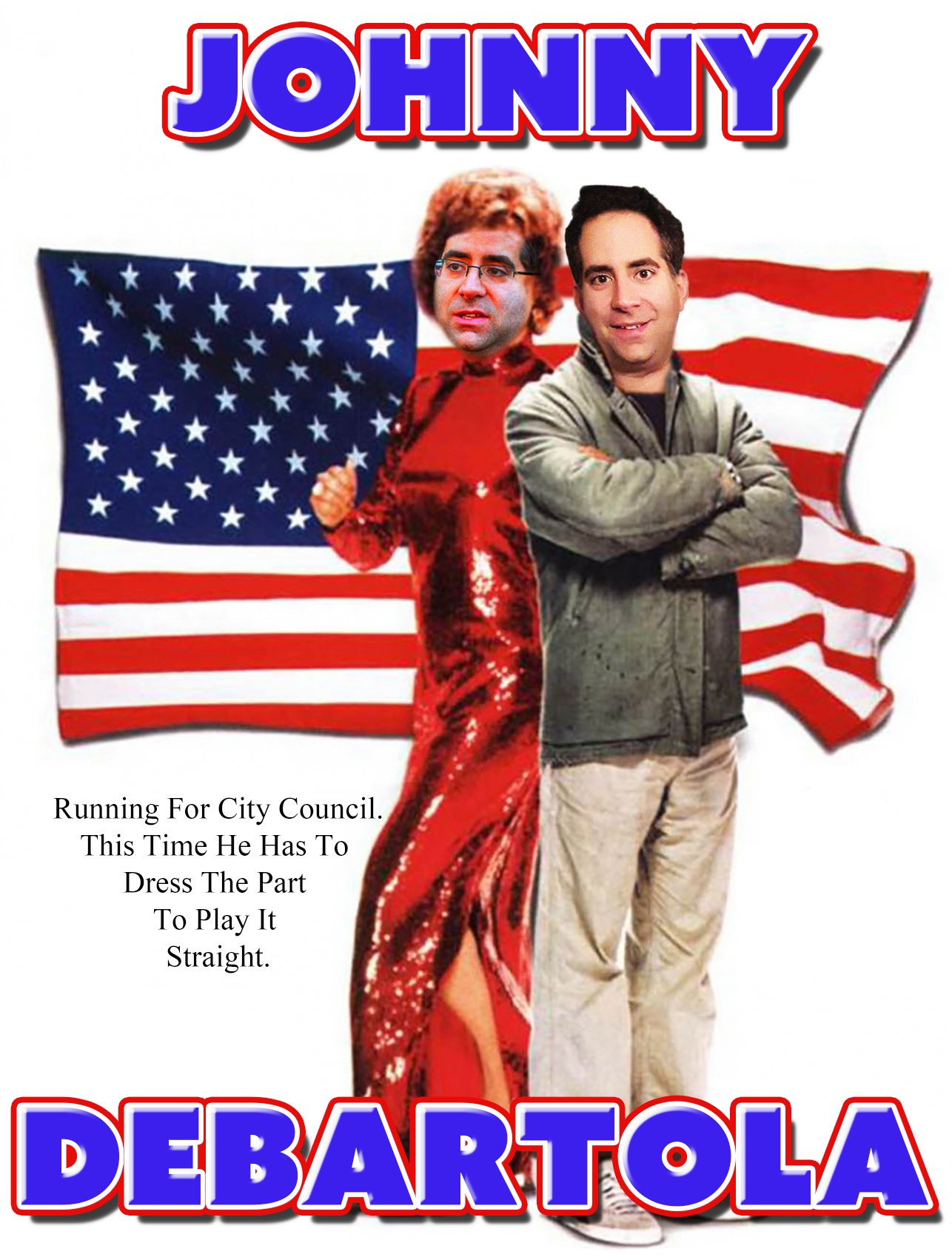 5/16/19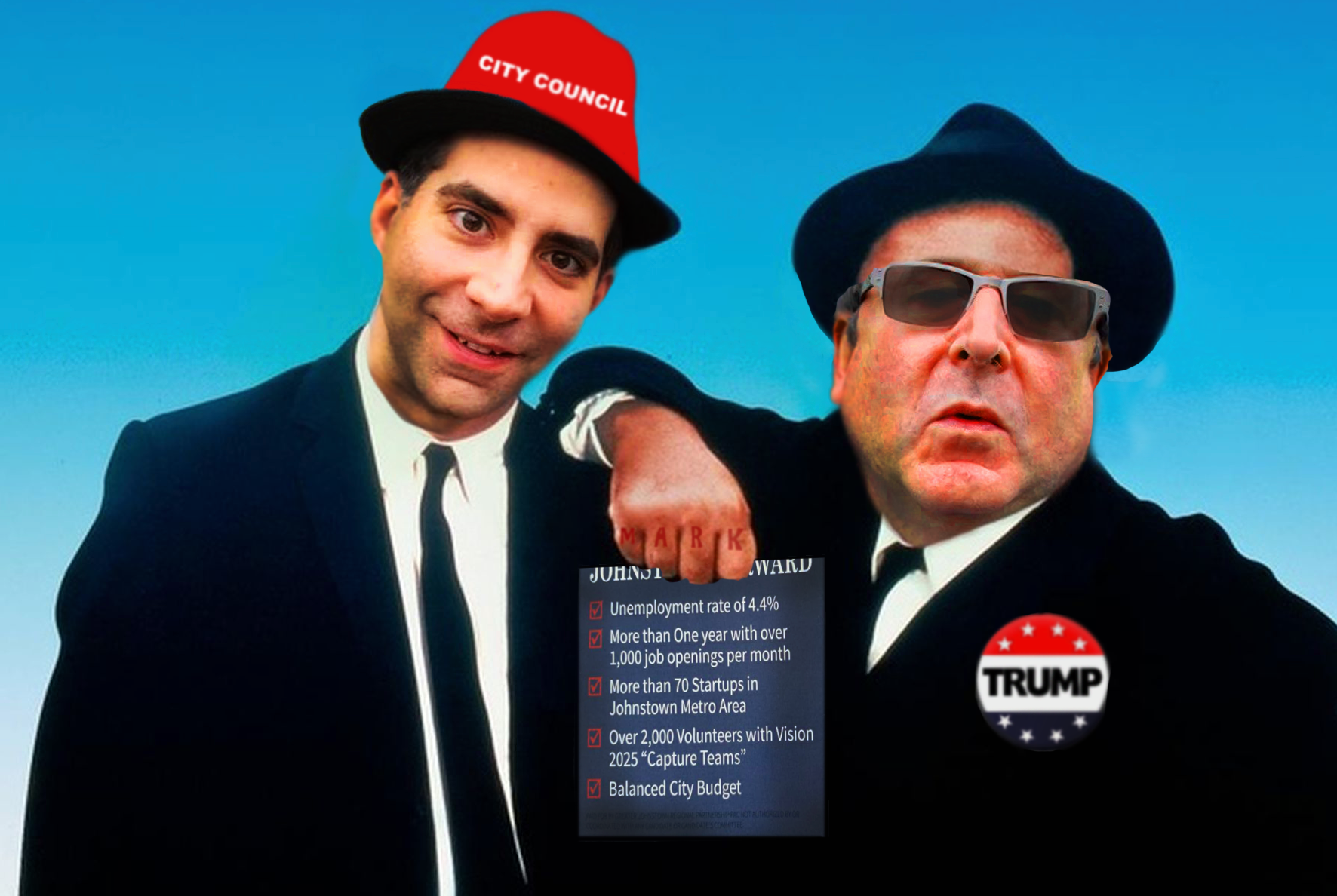 Once again special thanks to Mark and Bobby and their PAC that controls the elections for their ad. I hope if the next 2 ads come out someone will forward them to me or post and tag my facebook page so I may see them. Mark and Bobby know their statistics are bull and are scared this will backfire on them. Where are the facts? Last week I attended a Cambria County Commissioners meeting where a Federal Census worker said the county is losing 1,300 people a year. What is the truth? Have we gained 12,000 jobs in Johnstown? I would like them to explain in detail. Mark and Bobby are the Corruption Coalition that's hell bent on swinging the election in favor of the power elite. I am the only true choice for Johnstown City Council that will end the corruption. Please remember to vote on Tuesday, May 21st for me on the Democratic ballot for Johnstown City Council or write me in on the Republican ballot. I appreciate your support. Thank you.
The parody poster comes from the Blues Brothers. Feel free to share and thanks again Mark. You made my day. I'm flattered you care about little old me.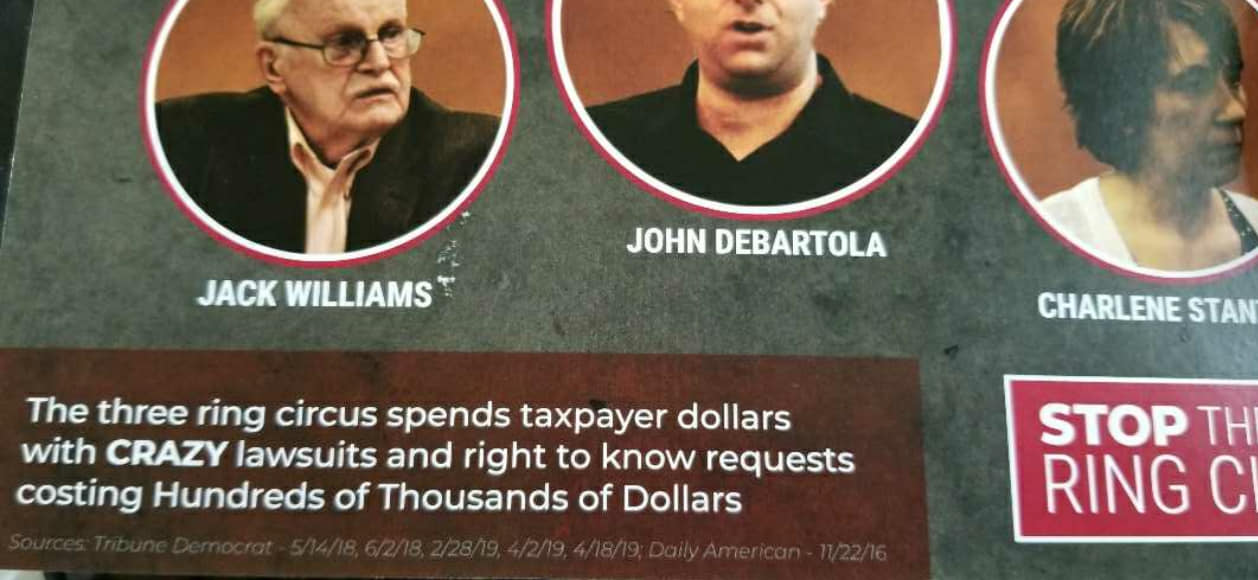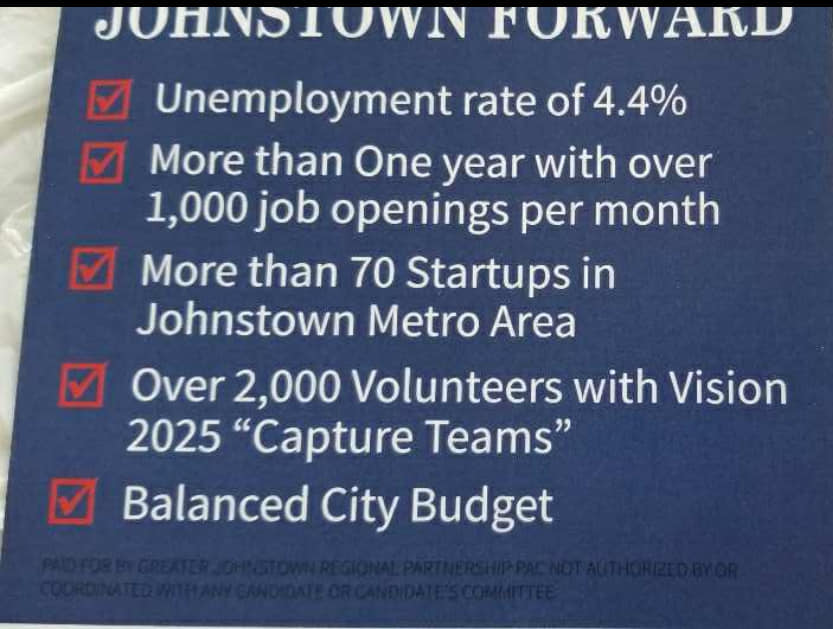 5/15/19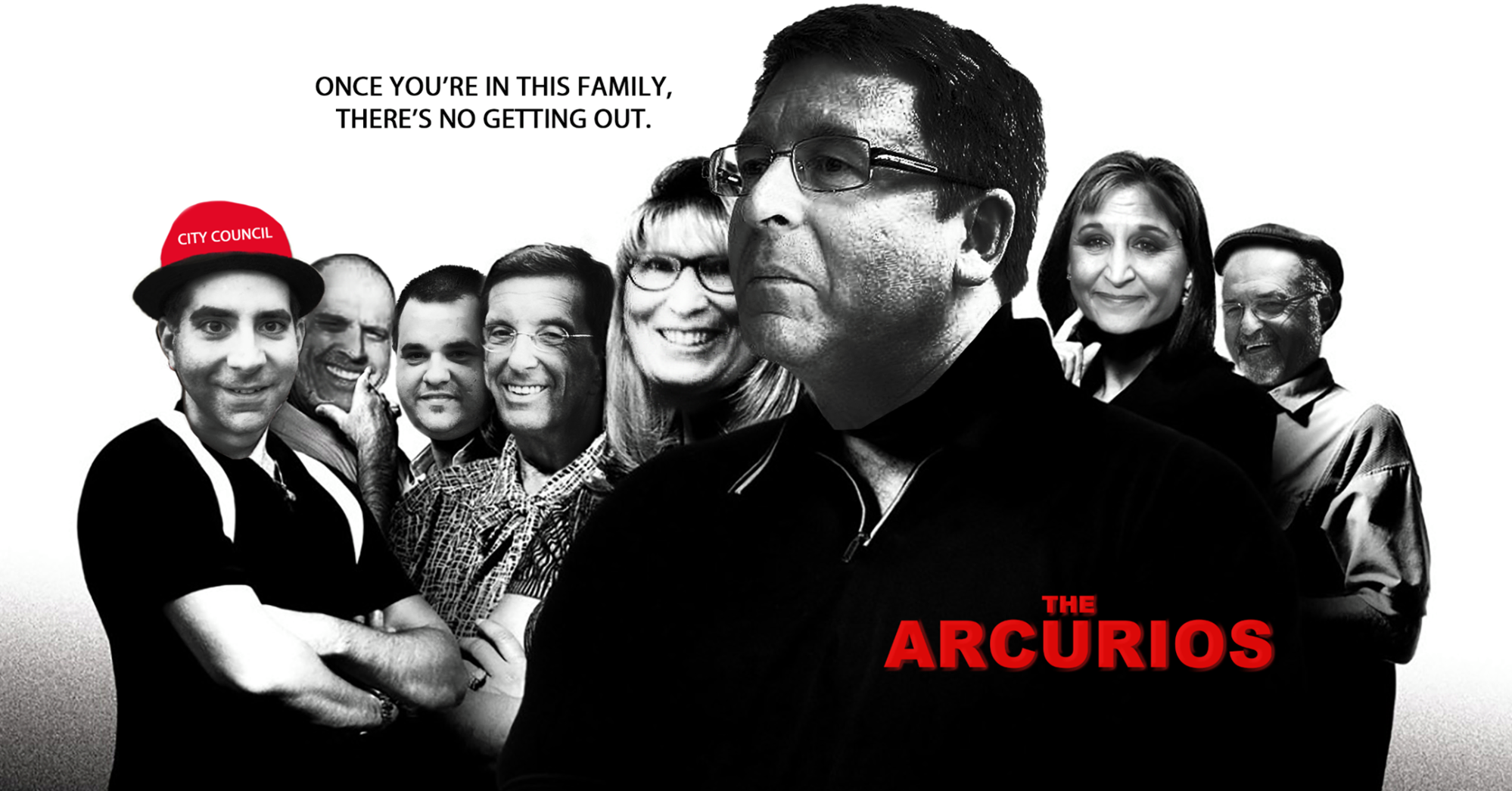 Cambria County's version of "The Soprano's" is "The Arcurio's". Remember election day is Tuesday, May 21st. Please vote for me on the Democratic party ticket for Johnstown City Council or write me in as a Republican if you want true change and accountability in government. Thank you.
5/14/19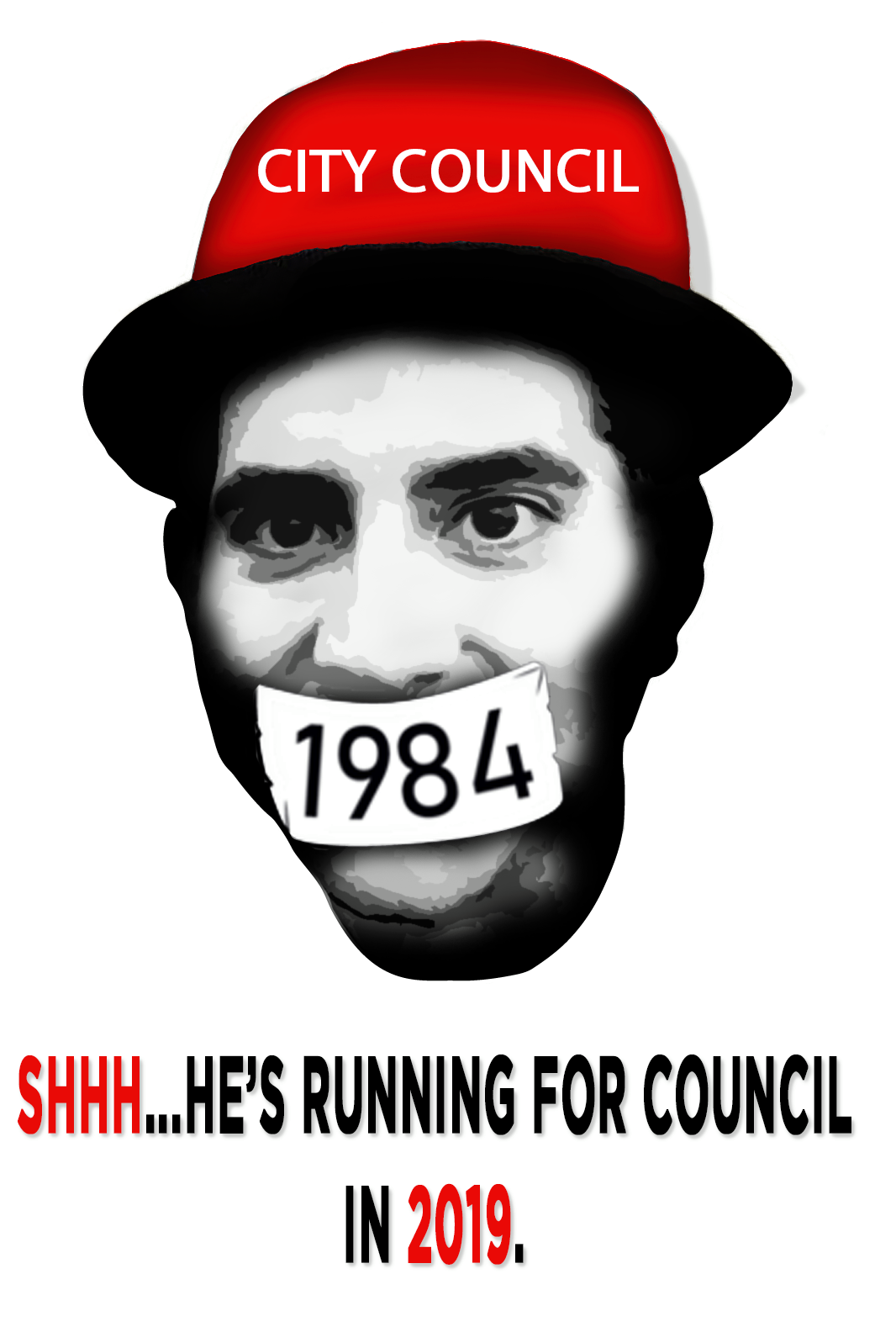 Next Tuesday, May 21st, is election day. Please vote for John DeBartola for Johnstown City Council. Thank you.
5/7/19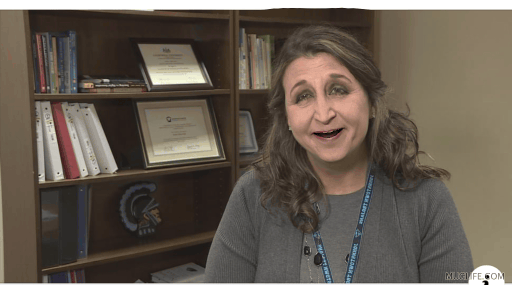 School board meeting tonight at 5 pm. Will Amy discuss the Ethics Investigation?
5/6/19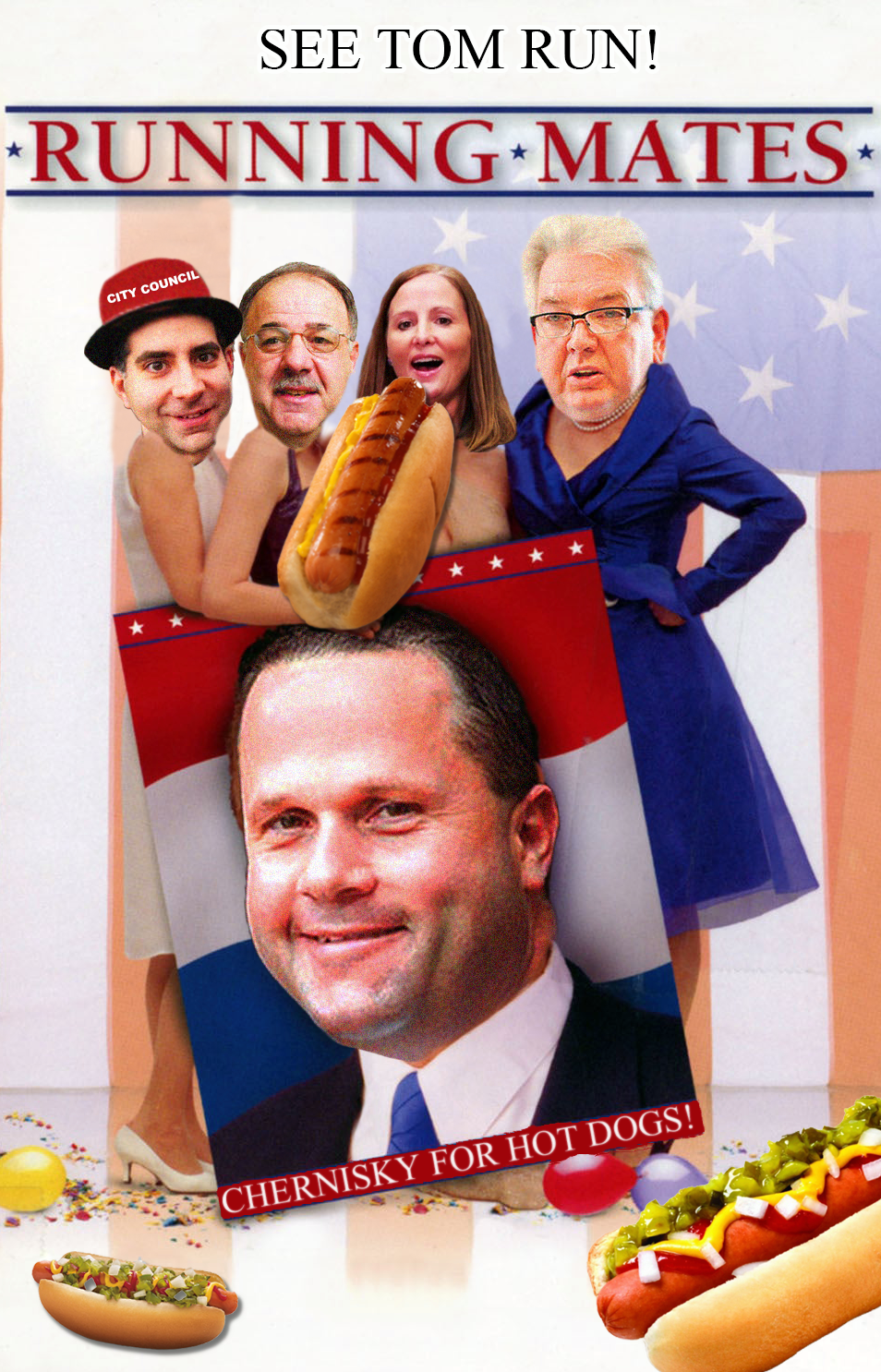 5/1/19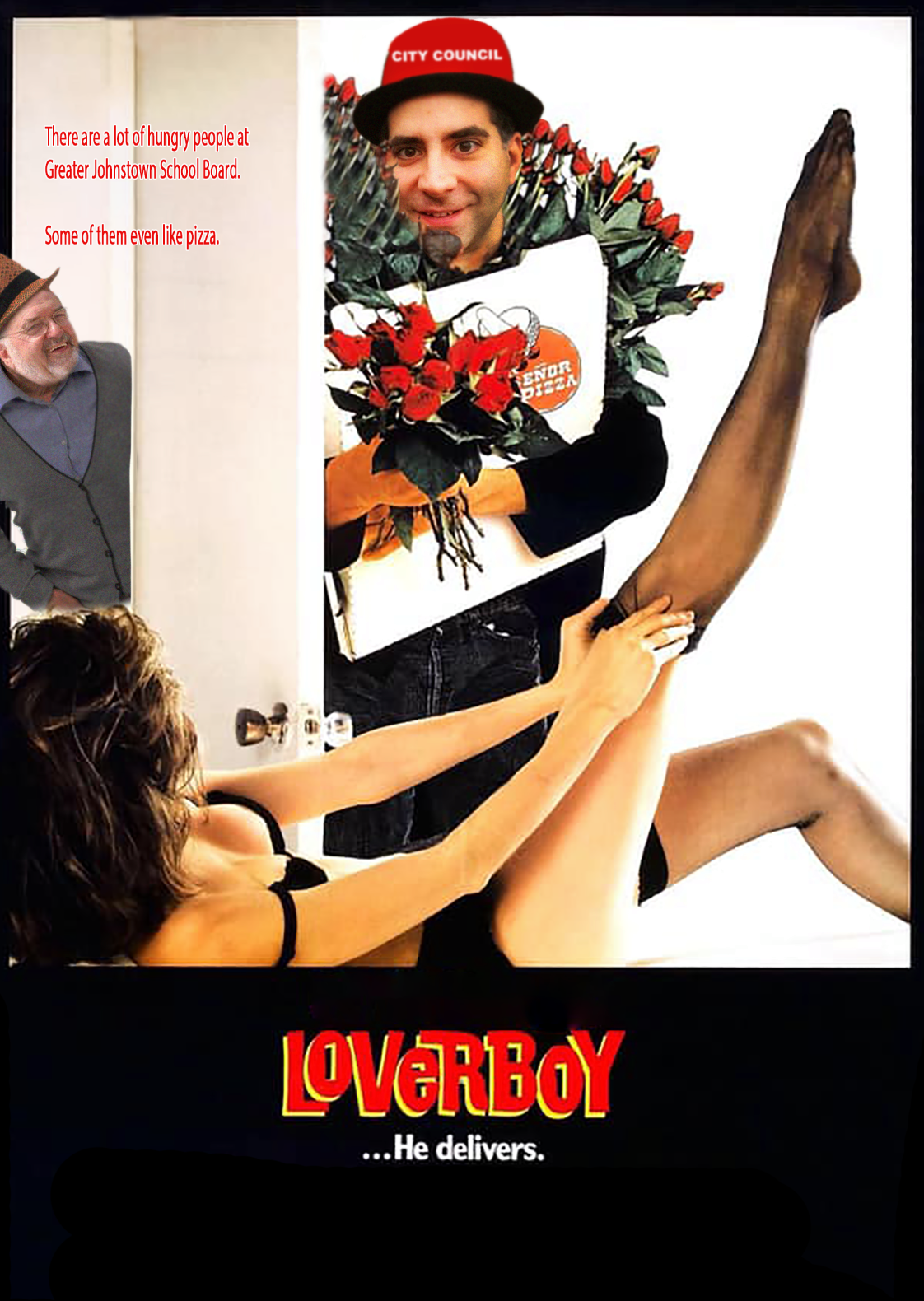 Corruption is not limited to one department within our local government. Join me on Tuesday, May 7th at 5 pm for the next Greater Johnstown School Board meeting. Last month one member of the board asked me for an apology. I will present them with the letter from the Ethics Commission stating the complaint has been issued. Was it answered? Are the charges serious? Are they not serious? Will the Arcurio's admit to what the charges are and issue a statement? Or will the solicitor state no comment? When government is transparent the people will know the truth. Stay tuned. Better yet, come to the meeting and ask for yourself.
4/26/19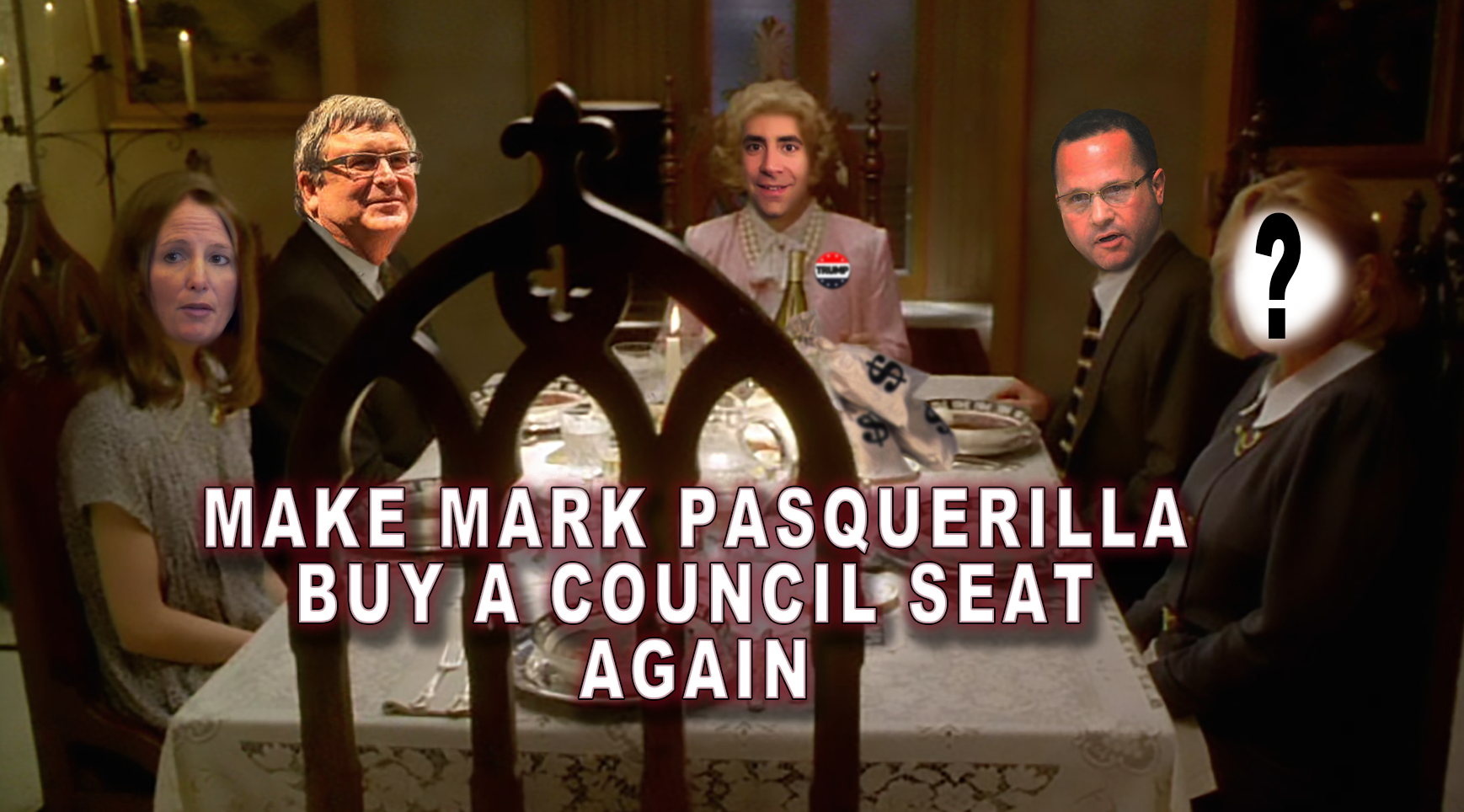 26 days until the election so the people will see if money wins the race. Does money influence politics? Are the people asleep in Johnstown? Or are they tired of the same old bought off politicians beholden to Mr. Moneybags or Bobby's machine?
I love this political parody poster from the movie, "The Birdcage". See you all at the primary on May 21st.
Some background on this poster and how a local PAC dominates local elections: https://www.dailyamerican.com/ourtownjohnstown/how-a-powerful-pac-dominates-local-elections/article_af71c4ba-bf48-11e7-8517-53b91cbf9480.html?fbclid=IwAR0H4K6EvjsbmncgMO9Si5pazpXyIcGMEEwx0PP57XhDLR0CtploVWd2mIg
4/4/19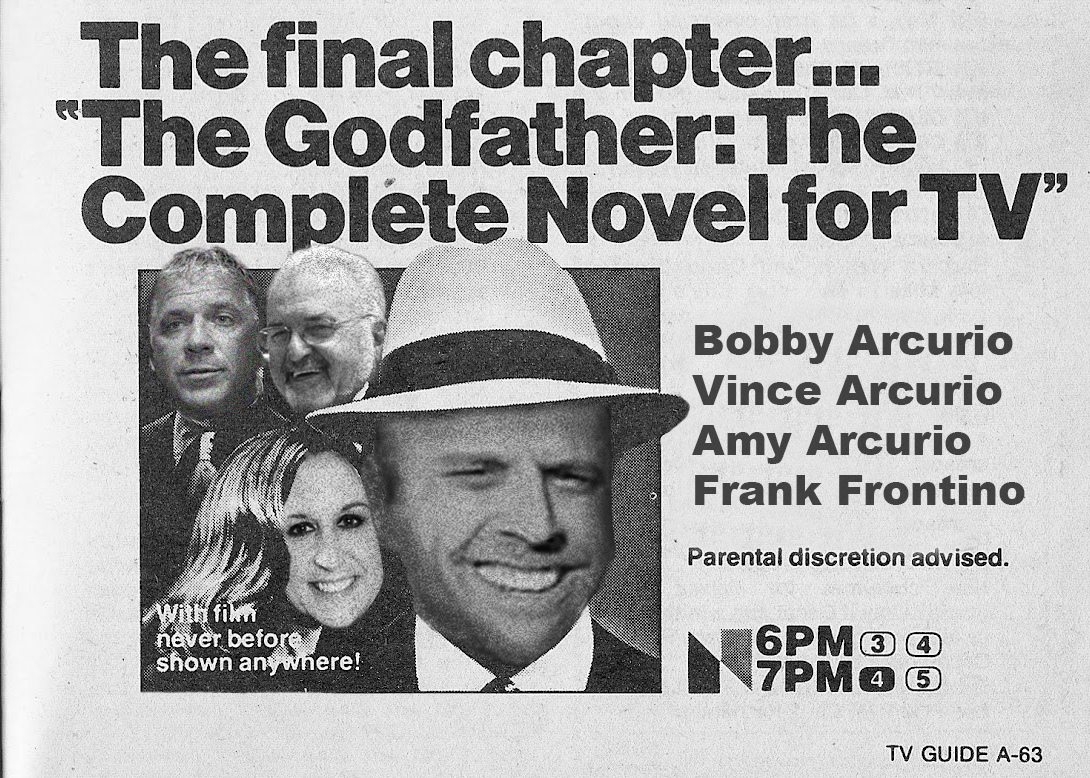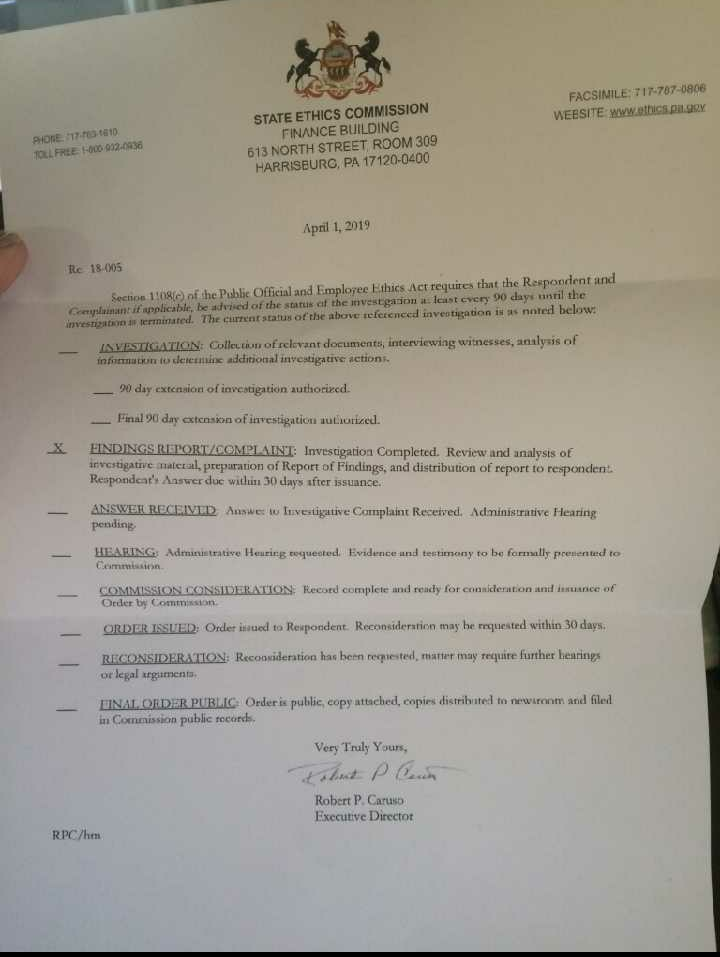 Now that the State Ethics Commission report is out and Arcurio has 30 days to respond, the citizens will finally get the truth about our corruption locally. This is bringing down an empire, lots of people scrambling to protect themselves, lots of plea bargains. Rumors are circulating that allegedly Amy will be resigning and that allegedly Bobby has pulled every favor he has with certain media for this not to be covered. The real hero and praise goes to former school board President Richard Unger for stepping forward with his diary. Stay tuned as we wait for the response from Arcurio.
4/2/19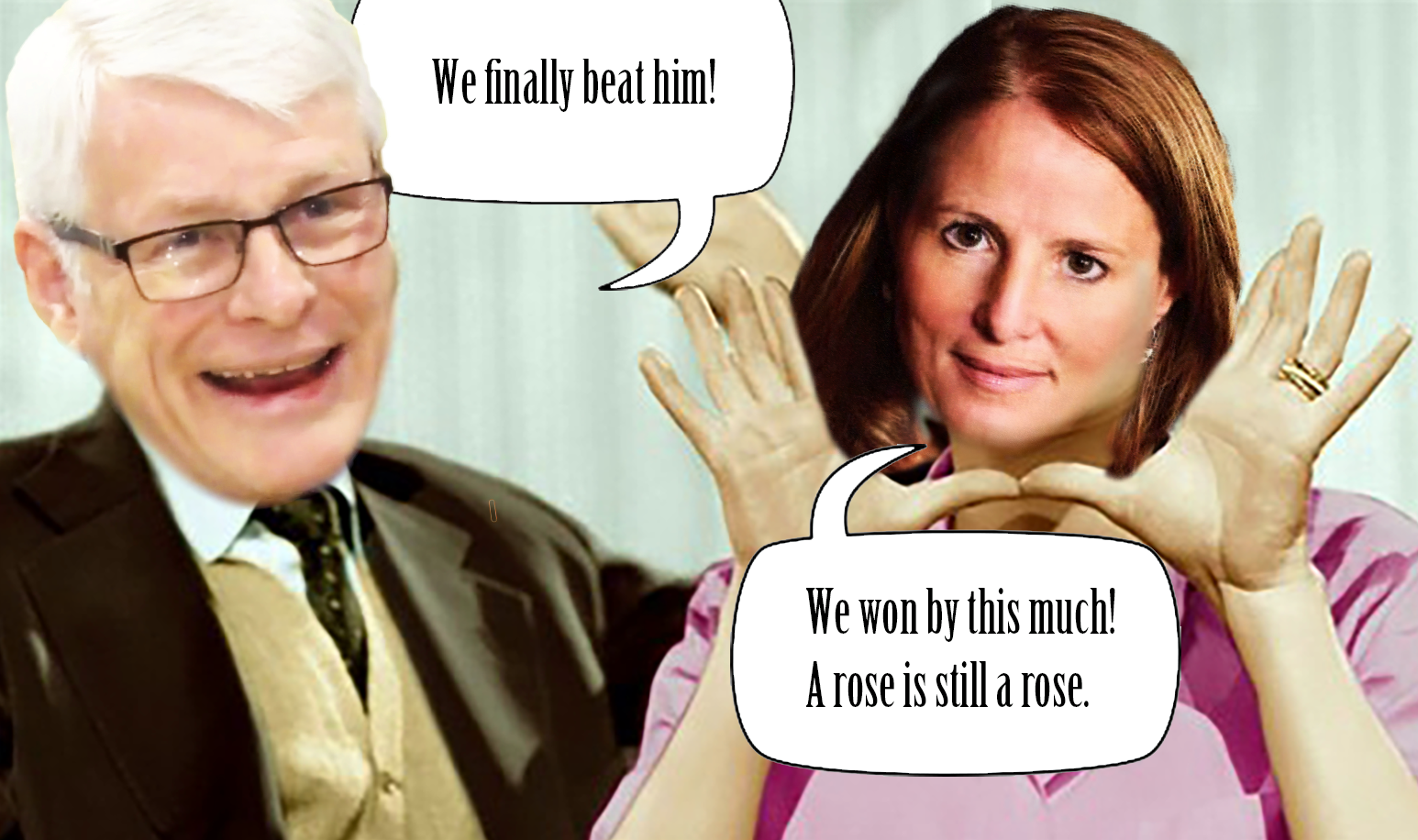 Tribune Democrat news coverage: https://www.tribdem.com/news/judge-cambria-da-not-in-contempt-over-office-records/article_81ecd7b8-54f8-11e9-b530-bb1413640a03.html
Fox 8 News coverage: http://www.fox8tv.com/Video/video.asp?VideoID=27252
4/1/19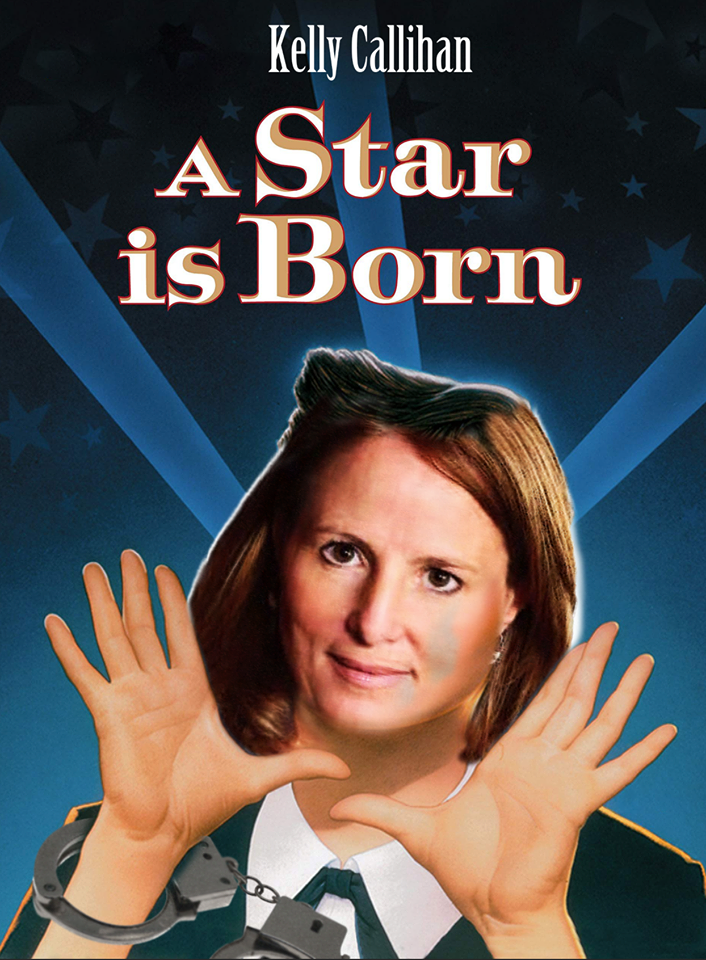 I am disappointed in the Court's decision but I had my day in court and trusted the system worked and will respect it. I continue to believe that the District Attorney should be held accountable as to how she uses the taxpayer's funds which fund her office. I filed a subpoena on the DA because I wanted to know why does she believe that the arrogance of her position of district attorney makes her above the law to not be transparent in the sense of communicating with her own tax paying and elected public why she should not be saying how this money is spent.
She can give all the excuses she wants but I believe what truly has to happen is she needs to be honest with those who have elected her. In any event, I will continue to watch this office and when I see fit, take appropriate action on behalf of the taxpayers. Check out the news coverage on WJAC TV: https://wjactv.com/news/local/judge-denies-contempt-of-court-motion-against-cambria-county-da?fbclid=IwAR0Aj5Q4LMkxbJBnBjd_ThtY9Z-tUlt9h93wgpAFOIdXvLId9xj7n6wgHMc
2/5/19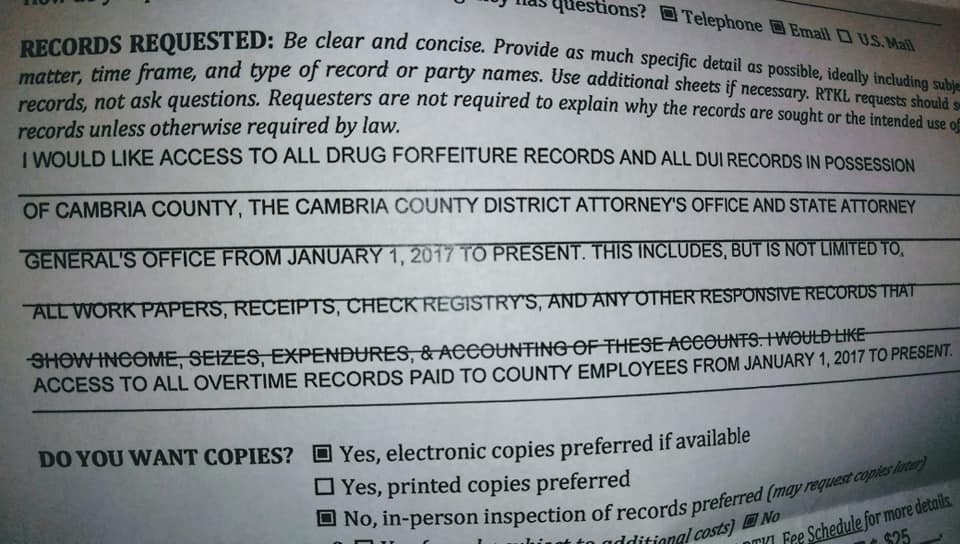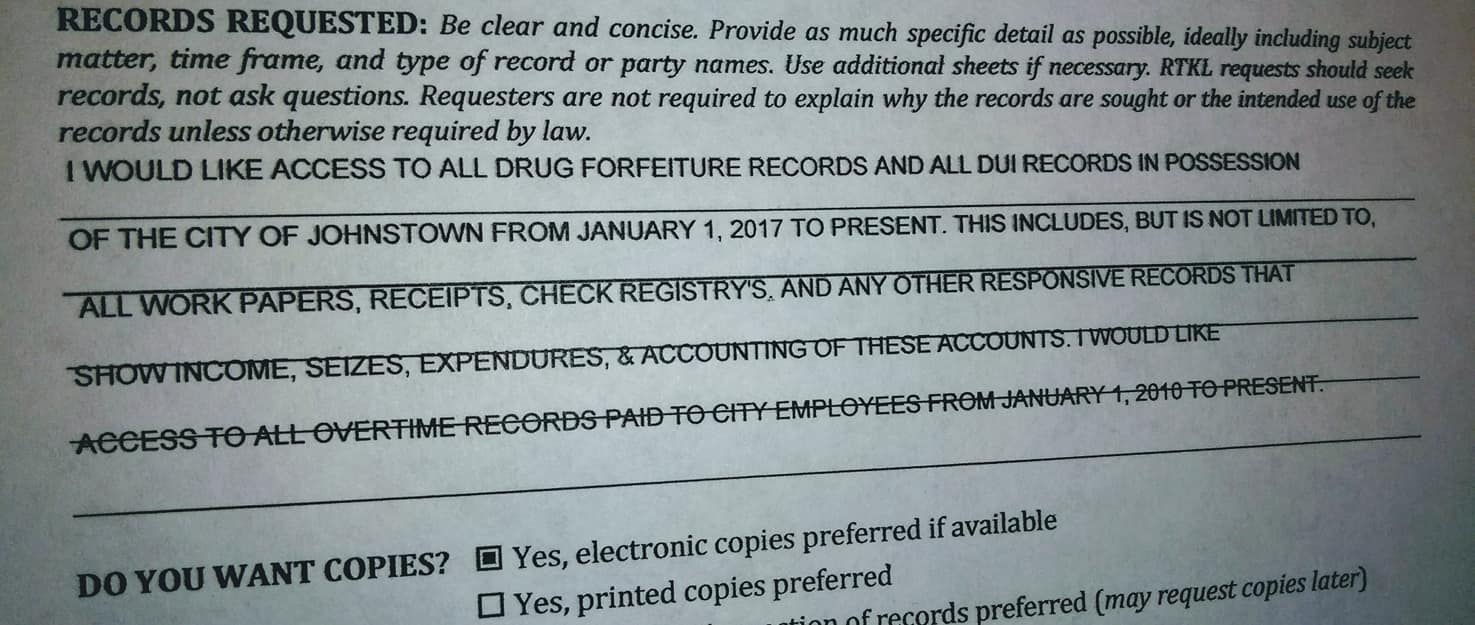 Yesterday, I filed these 2 right to know requests. One with the county and one with the city as our investigation into the drug forfeiture, DUI Account and other government spending continues. Originally, Joseph Taranto and I asked for records from 2000 to 2016. With all the lawsuits won, I thought it was time to see what responsive records they have from 2017 to present. Particularly, I want to see what records the Attorney General's Office has since Josh Shapiro is the new head of Cambria County Drug Task Force.
I will start posting the records I received from the county tomorrow for everyone to see the horrible game our DA and Commissioners have been playing. More to come. Stay Tuned.
More on what started this: https://wjactv.com/news/local/johnstown
And another article: https://www.dailyamerican.com/ourtownjohnstown/news/johnstown/city-manager-addresses-misallocation-of-confiscated-cash/article_2447c9f5-f3a1-5b37-973f-3d5ab6e9c5df.html?fbclid=IwAR0GfHSj97l2F9u3_Odk5olCo78oR0fpygmmRW_XUqm7EYeCMuMpvQ7XLcE
2/1/19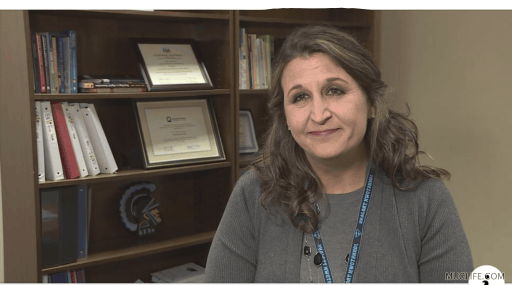 Greater Johnstown School Board meeting this Tuesday, February 5, 2018 at 5 pm. Are we going to get answers on the Our Town article with the Ghost Salaries for the Arcurio family and the Teacher's Union Grievance?
1/31/19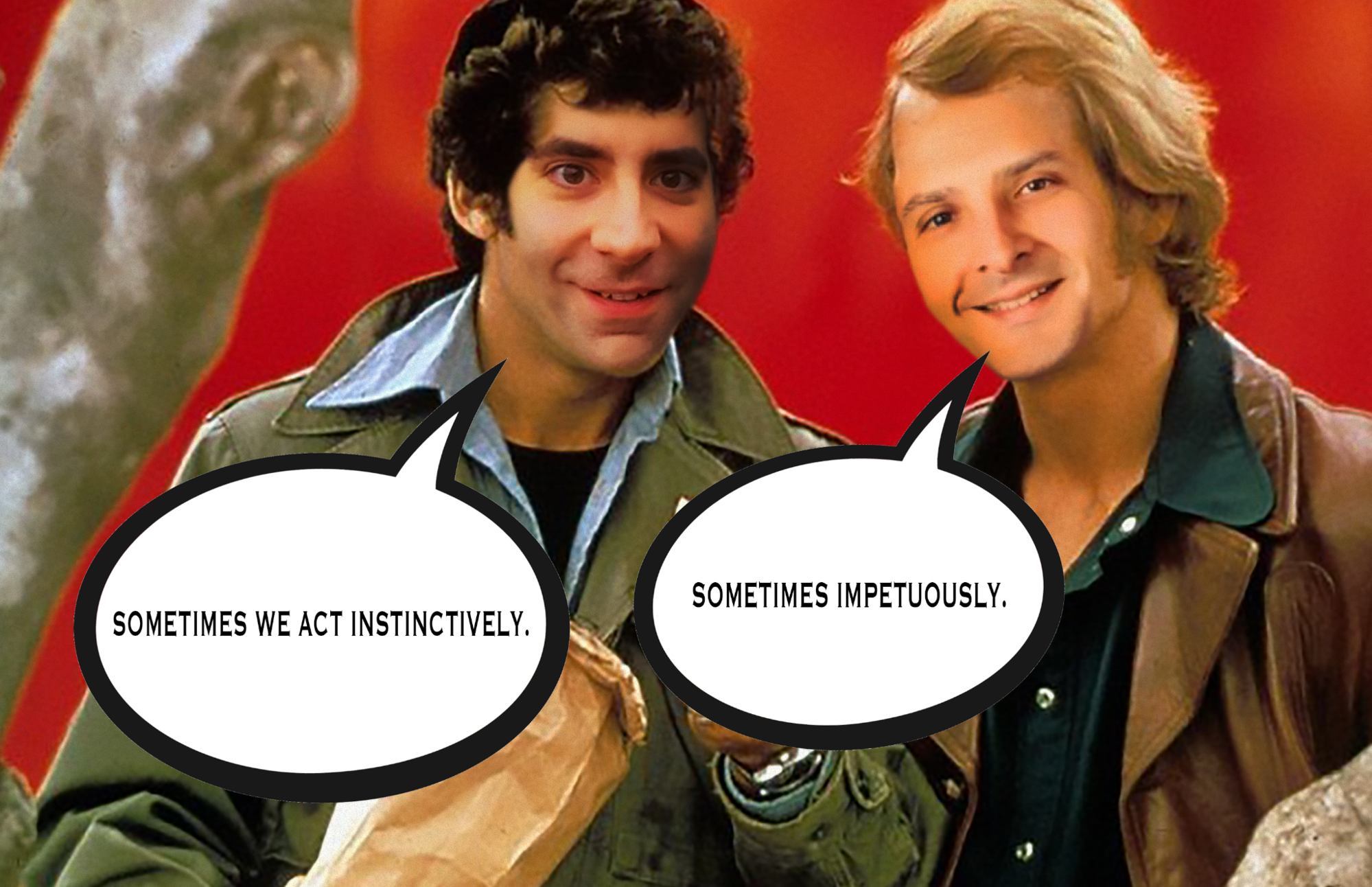 1/28/19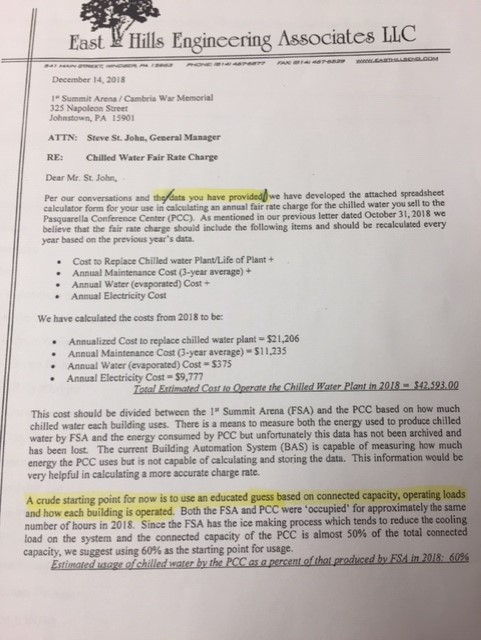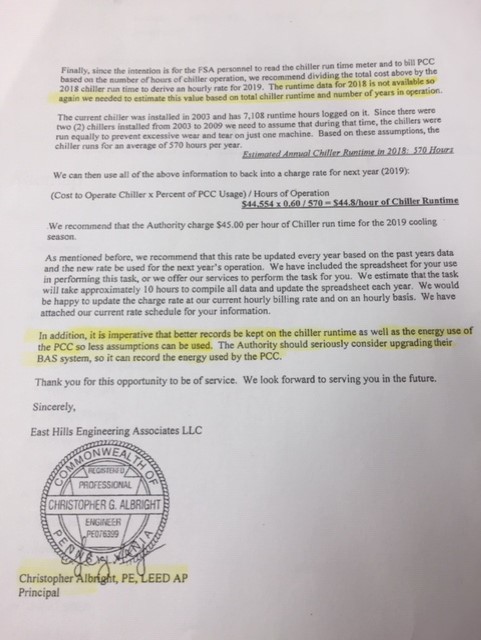 Below are documents from the engineering study conducted for the War Memorial I received from a right to know request. You can watch the video in the comments section for my speech with these questions I asked below. I believe the public has a right to receive answers from our government and I will be at the next Commissioner's meeting pressing TV Tom for a statement on 2/14/19 as well as the next War Memorial Board Meeting on 2/25/19 waiting for a response. I was corrected during my speech and told the rate charged to the kids was actually $270 an hour and not $265. Judge for yourself.
"Why do kids pay $265 an hour to the War Memorial for ice hockey? Why does Crown pay only $50 an hour to the War Memorial? After paying $100 an hour for multiple years why after the arrival of the new manager is their rate reduced to only $50 an hour? Was a meeting with CJL engineers had to advise the rate reduction?
On to the East Hills Study:
:
The first sentence says the data "you provided". Did you provide 3 full years of water, sewer and electric bills for both the arena and conference center? If not, why not? Did you provide a schedule of the times the conference center used the air conditioning for the last 3 years? This should be available because you would assume that you billed for the hours used by them.
So why does it say on page 2 runtime data was not available? Shouldn't you know based on the conference centers requests and the arenas past needs when it ran? East Hill's says it's "imperative better records be kept on run times and Energy use". Why do you have no data?
Lastly, East Hills in their report calls this study, "crude starting point and educated guess". Is it because you did not provide them with enough or actual and accurate data?
How is this study better or correct in comparison to the CJL study? When all through the East Hills Study it clearly say this is guess based on assumptions? Please tell us all why the CJL study is wrong? Please tell us all why kids and parents and schools (taxpayers in the form of school taxes) are paying $265 an hour? Has any Engineering firms been hired to review and advise a Fair Rate costs that the kids are paying? How can you study just Crown's rate and not the kids Rate based on utilities?"
The speech is located at: https://www.facebook.com/snowwhite914/videos/10157073300657417/?hc_location=ufi
1/28/19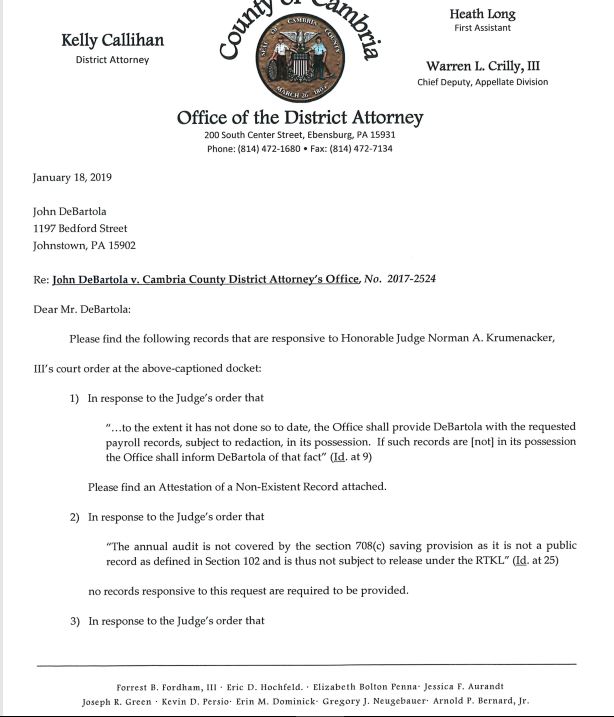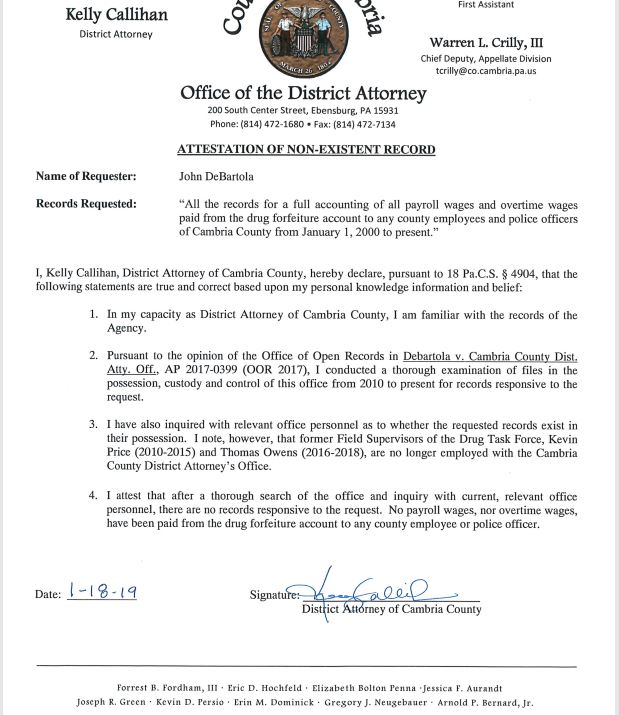 I begin the process to inspect records today. I will post an update later in the week on what is released and how redacted it is. I am allowed to take pictures as well. This is the response from DA Kelly to the first lawsuit I won. I will post the other three responses one a day for the next three days to keep you all updated.
I want the Attorney General to investigate these accounts and this situation. Why is it these government agencies aren't keeping records? Isn't that what they are suppose to be doing? And why such a long drawn out fight to obtain this information? What are they hiding? Does anyone know if the Republican challenger for the DA's race, Greg Neugebauer, has taken a stance on these accounts and plans to release information and how he plans to spend future forfeiture assets if he wins?
1/24/18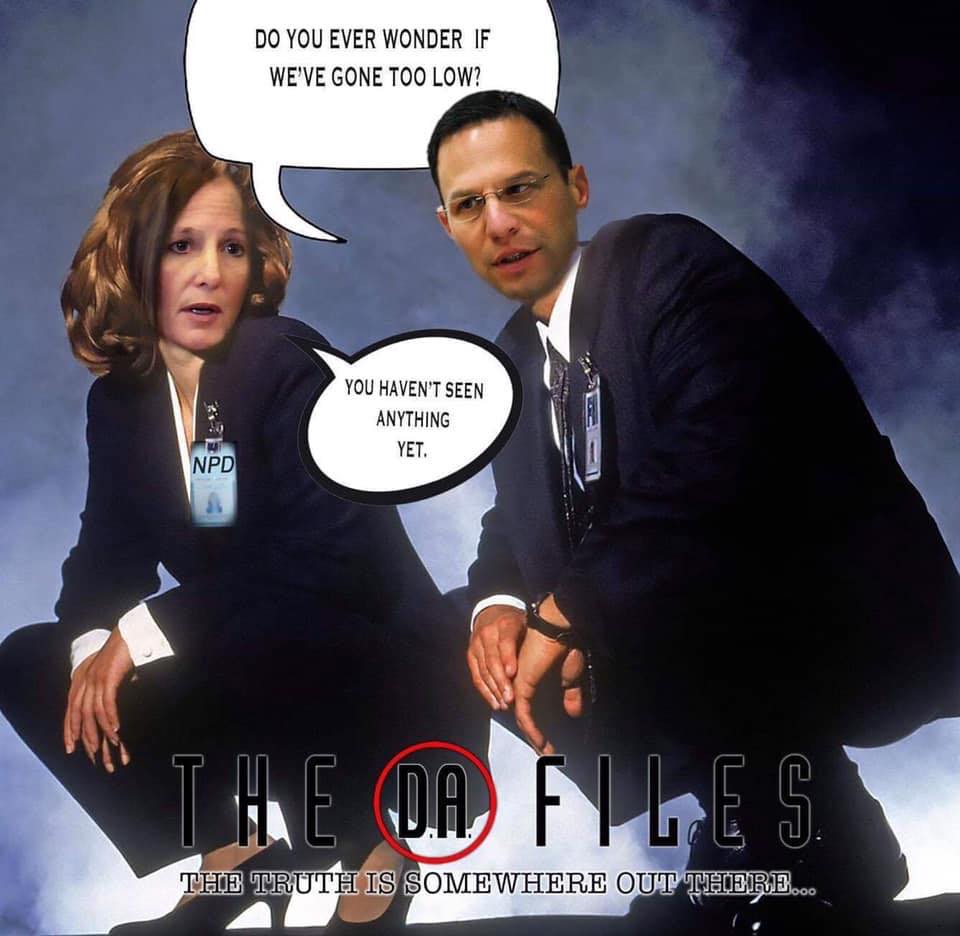 Check out the latest coverage on WJAC TV News. https://wjactv.com/news/local/da-hands-over-some-forfeiture-funds-documents-but-its-not-enough-activist?fbclid=IwAR2sppXrGvEJbLAbb8cuWJIqEGdXWvO3LquRpRBFQlHtw-Zze8IyUduSWdc
1/18/19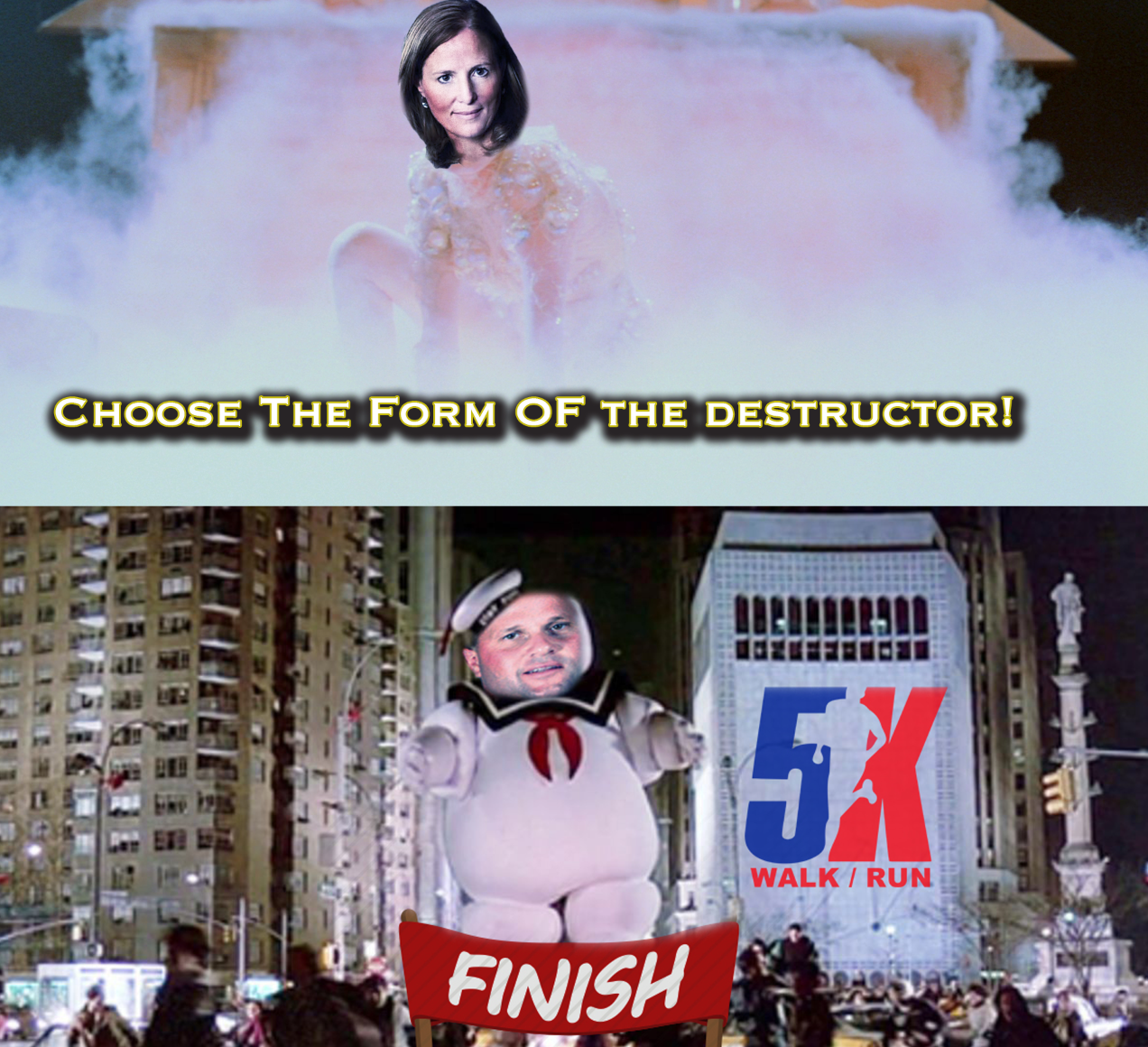 Tomorrow is the deadline for the information the county is to release to me from the 4 lawsuits I won. Will DA Kelly and TV Tom release all the records on overtime, the DUI account, drug forfeiture records, audit information and Judge Kevin Price's records? Or is everything redacted and more games? Or am I going to get an affidavit claiming there are no records. Stay tuned.
1/17/19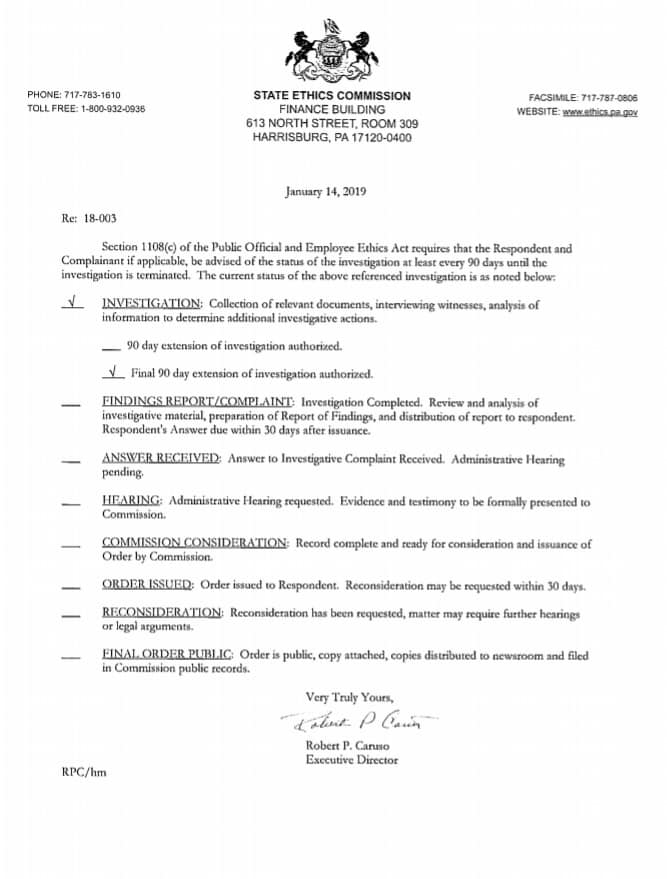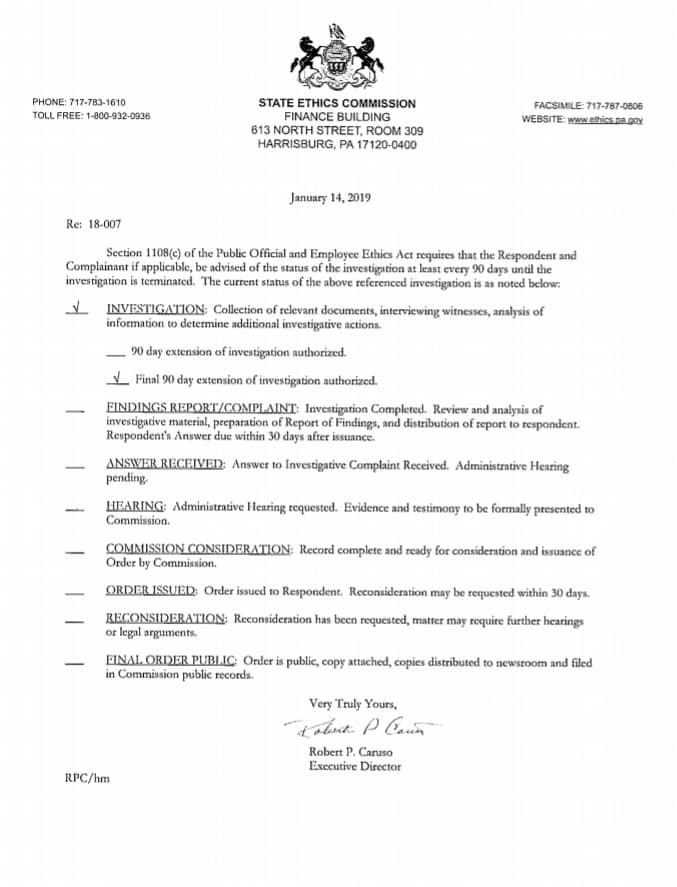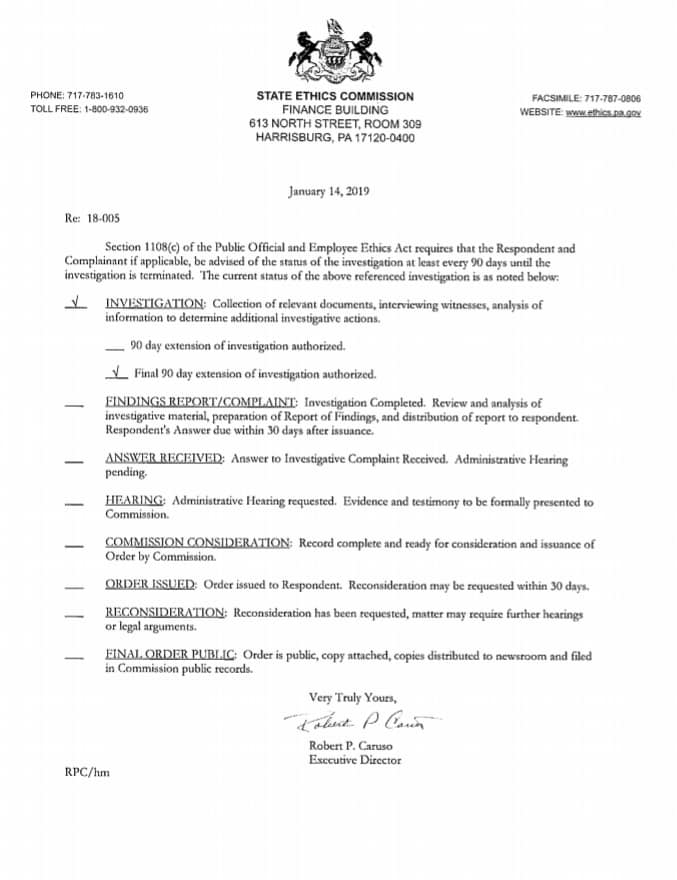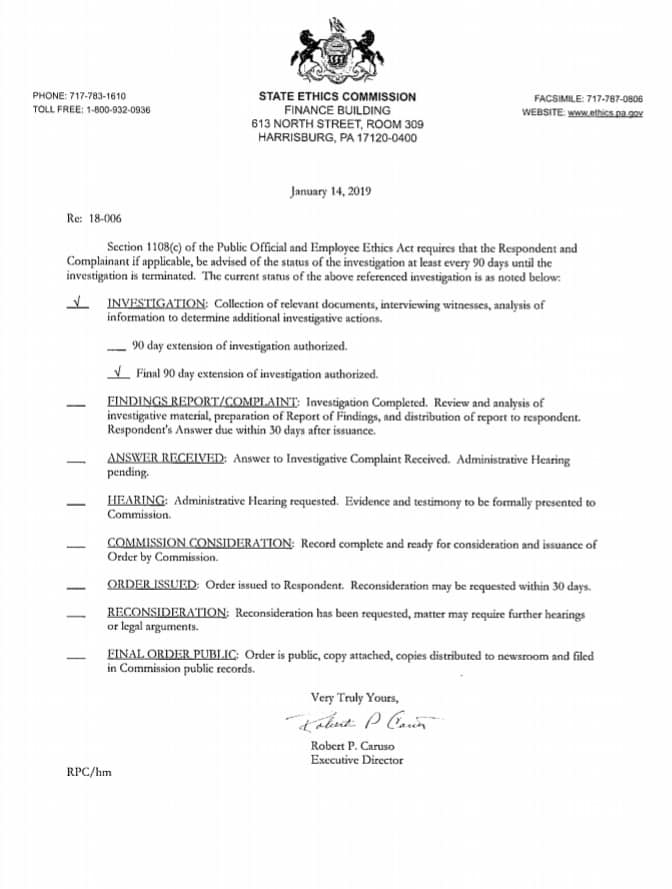 I received these letters yesterday, another final 90 day extension of investigation authorized. I wish to thank those that are coming forward with new information as Joseph Taranto and I and many others have spent the last 6 years calling for transparency, openness and an end to the corruption within the Greater Johnstown School District. Stay tuned.​​
​keystonealliancegaylifenewsletter@hotmail.com with any questions or comments. ​