The Return of Gypsy Caravan
Agony Aunt Column​
4/4/19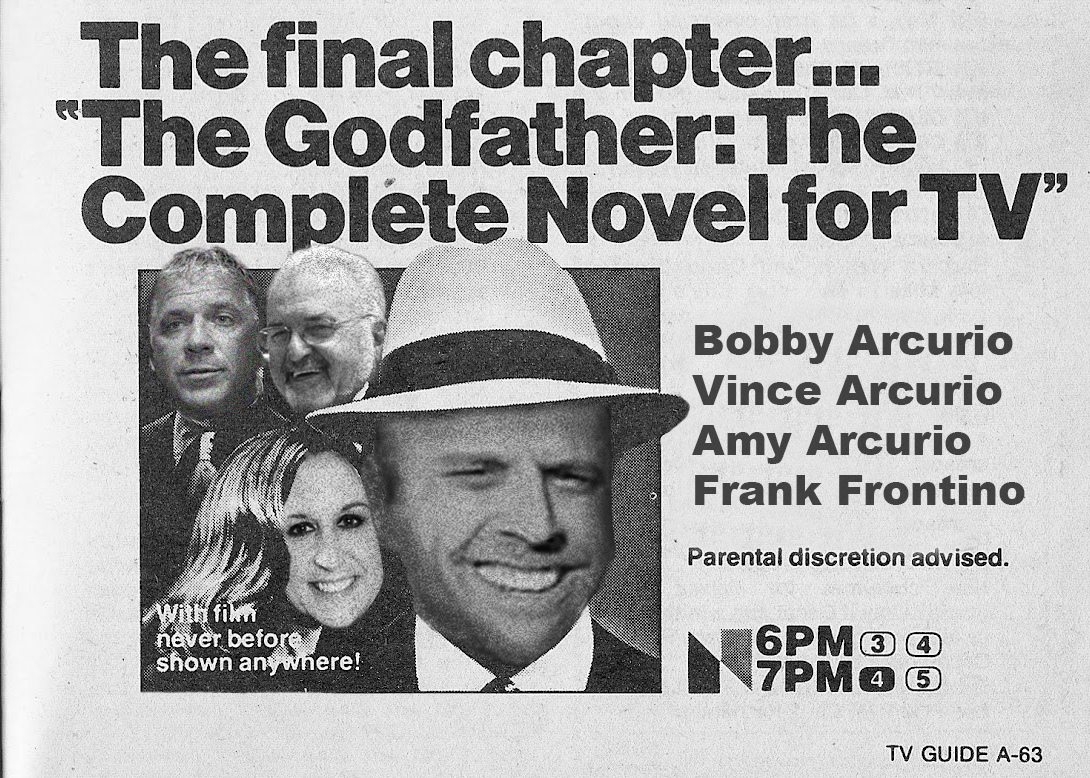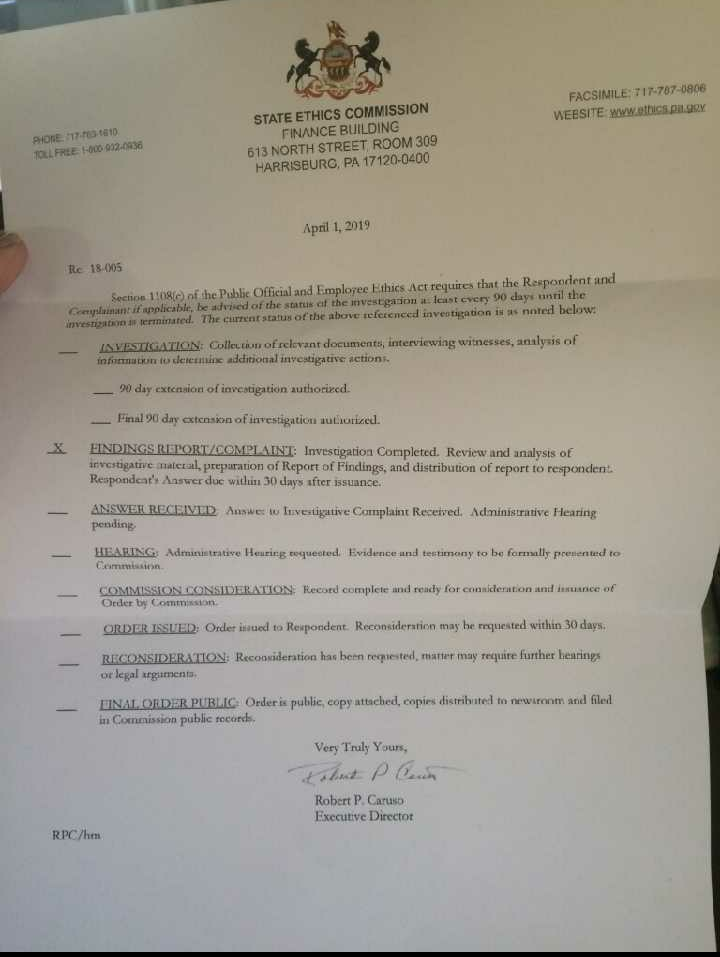 Now that the State Ethics Commission report is out and Arcurio has 30 days to respond, the citizens will finally get the truth about our corruption locally. This is bringing down an empire, lots of people scrambling to protect themselves, lots of plea bargains. Rumors are circulating that allegedly Amy will be resigning and that allegedly Bobby has pulled every favor he has with certain media for this not to be covered. The real hero and praise goes to former school board President Richard Unger for stepping forward with his diary. Stay tuned as we wait for the response from Arcurio.
4/2/19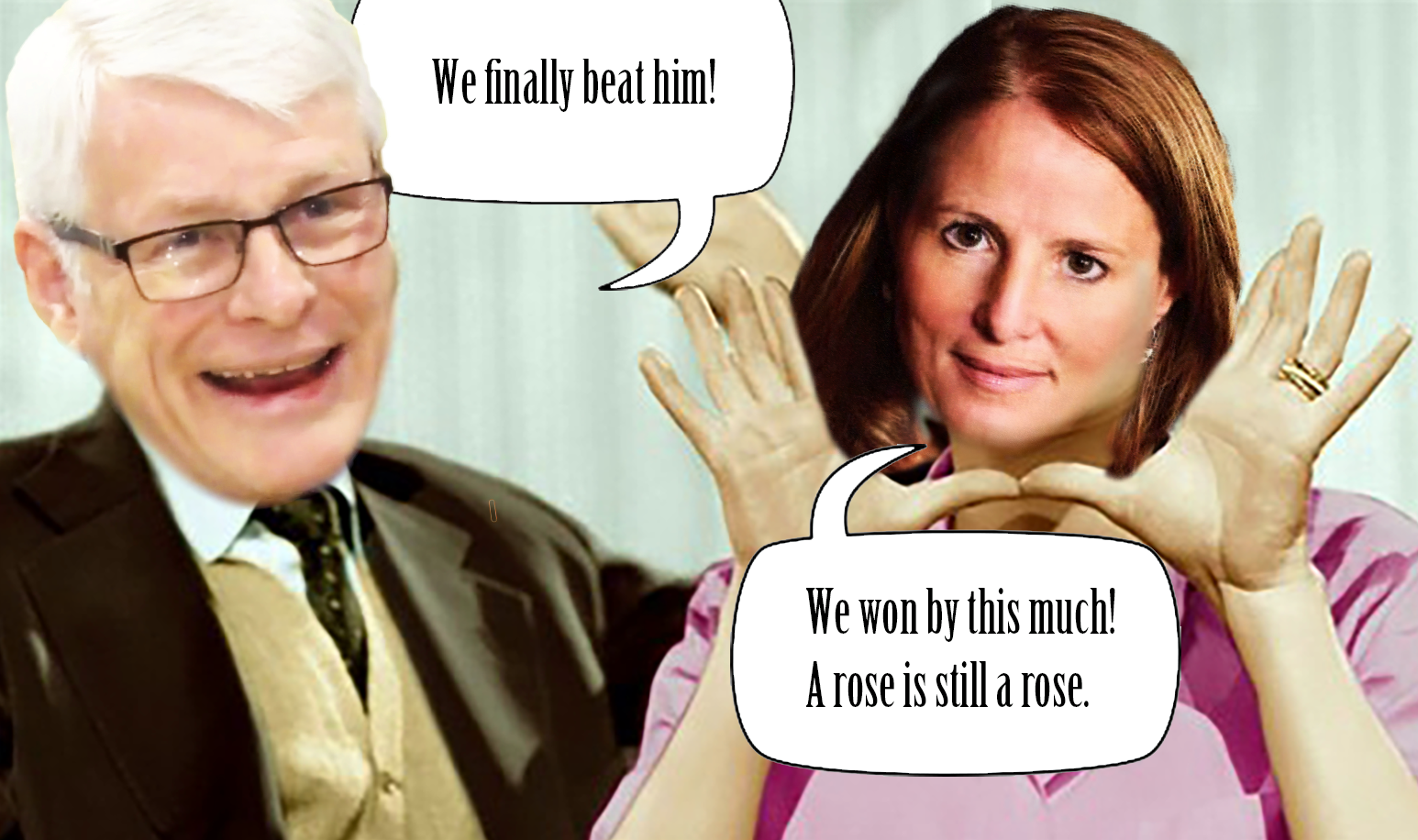 Tribune Democrat news coverage: https://www.tribdem.com/news/judge-cambria-da-not-in-contempt-over-office-records/article_81ecd7b8-54f8-11e9-b530-bb1413640a03.html
Fox 8 News coverage: http://www.fox8tv.com/Video/video.asp?VideoID=27252
4/1/19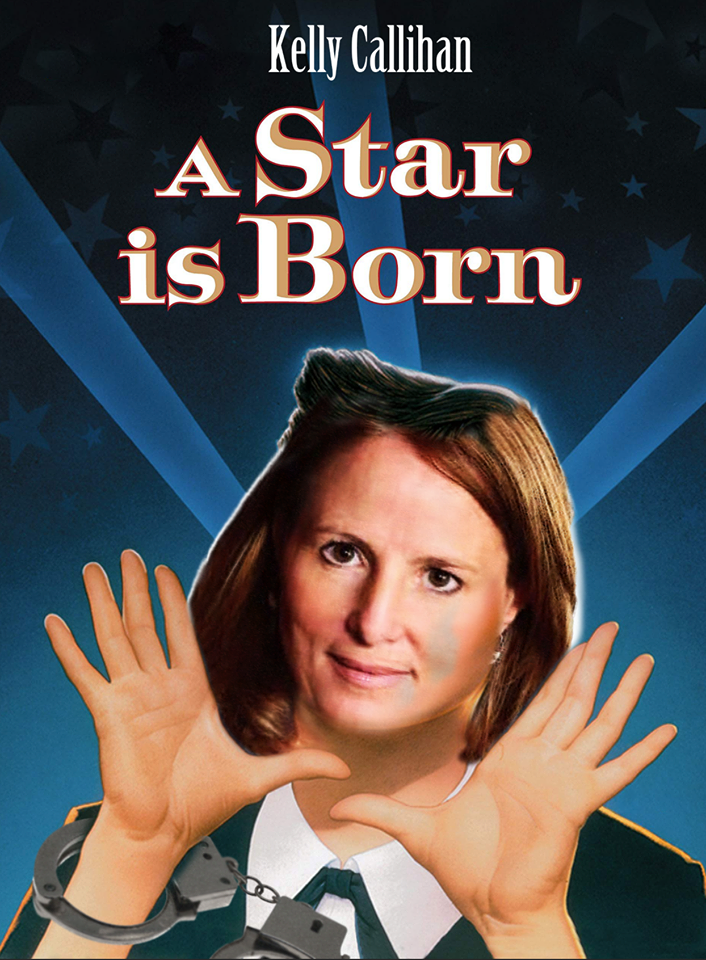 I am disappointed in the Court's decision but I had my day in court and trusted the system worked and will respect it. I continue to believe that the District Attorney should be held accountable as to how she uses the taxpayer's funds which fund her office. I filed a subpoena on the DA because I wanted to know why does she believe that the arrogance of her position of district attorney makes her above the law to not be transparent in the sense of communicating with her own tax paying and elected public why she should not be saying how this money is spent.
She can give all the excuses she wants but I believe what truly has to happen is she needs to be honest with those who have elected her. In any event, I will continue to watch this office and when I see fit, take appropriate action on behalf of the taxpayers. Check out the news coverage on WJAC TV: https://wjactv.com/news/local/judge-denies-contempt-of-court-motion-against-cambria-county-da?fbclid=IwAR0Aj5Q4LMkxbJBnBjd_ThtY9Z-tUlt9h93wgpAFOIdXvLId9xj7n6wgHMc
2/5/19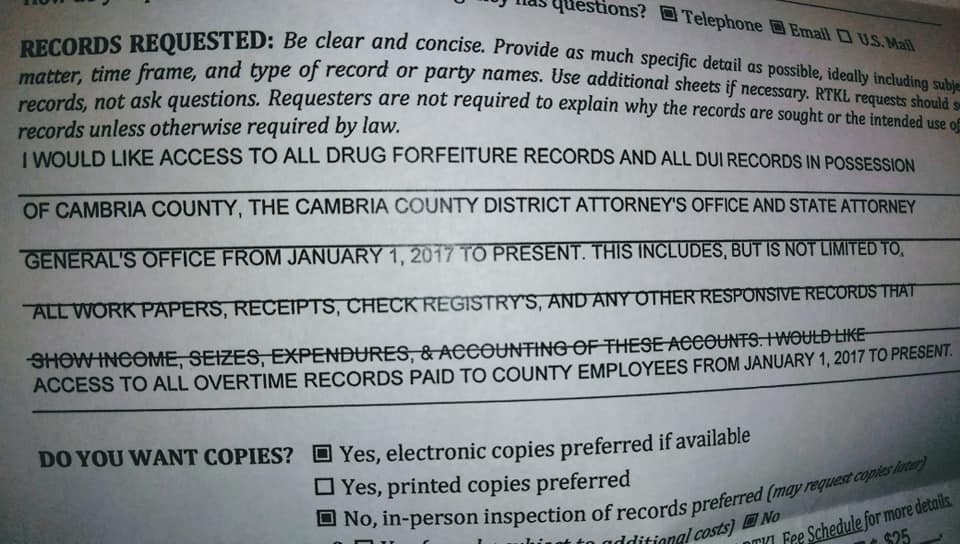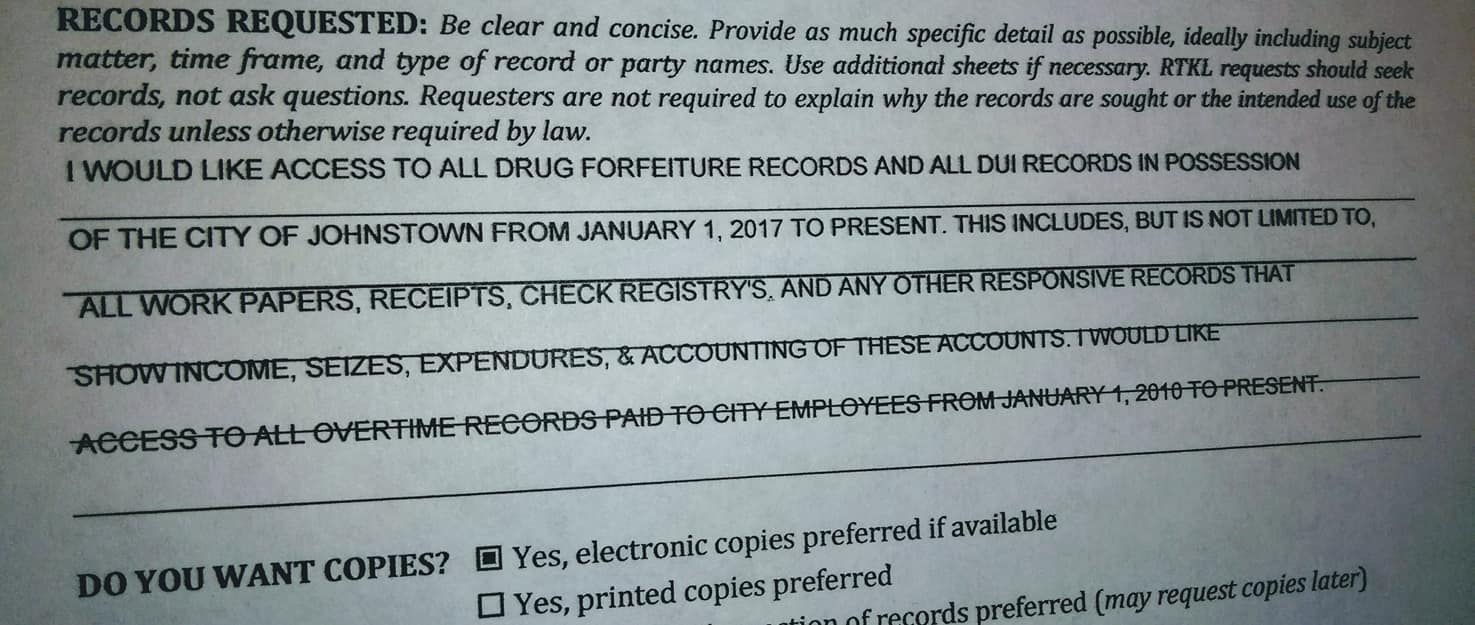 Yesterday, I filed these 2 right to know requests. One with the county and one with the city as our investigation into the drug forfeiture, DUI Account and other government spending continues. Originally, Joseph Taranto and I asked for records from 2000 to 2016. With all the lawsuits won, I thought it was time to see what responsive records they have from 2017 to present. Particularly, I want to see what records the Attorney General's Office has since Josh Shapiro is the new head of Cambria County Drug Task Force.
I will start posting the records I received from the county tomorrow for everyone to see the horrible game our DA and Commissioners have been playing. More to come. Stay Tuned.
More on what started this: https://wjactv.com/news/local/johnstown
And another article: https://www.dailyamerican.com/ourtownjohnstown/news/johnstown/city-manager-addresses-misallocation-of-confiscated-cash/article_2447c9f5-f3a1-5b37-973f-3d5ab6e9c5df.html?fbclid=IwAR0GfHSj97l2F9u3_Odk5olCo78oR0fpygmmRW_XUqm7EYeCMuMpvQ7XLcE
2/1/19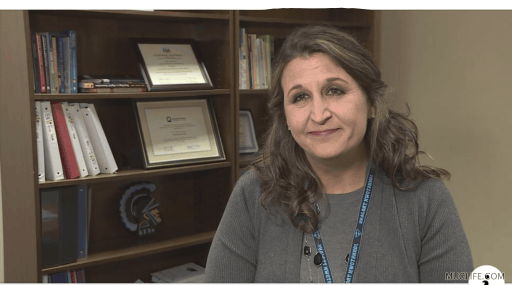 Greater Johnstown School Board meeting this Tuesday, February 5, 2018 at 5 pm. Are we going to get answers on the Our Town article with the Ghost Salaries for the Arcurio family and the Teacher's Union Grievance?
1/31/19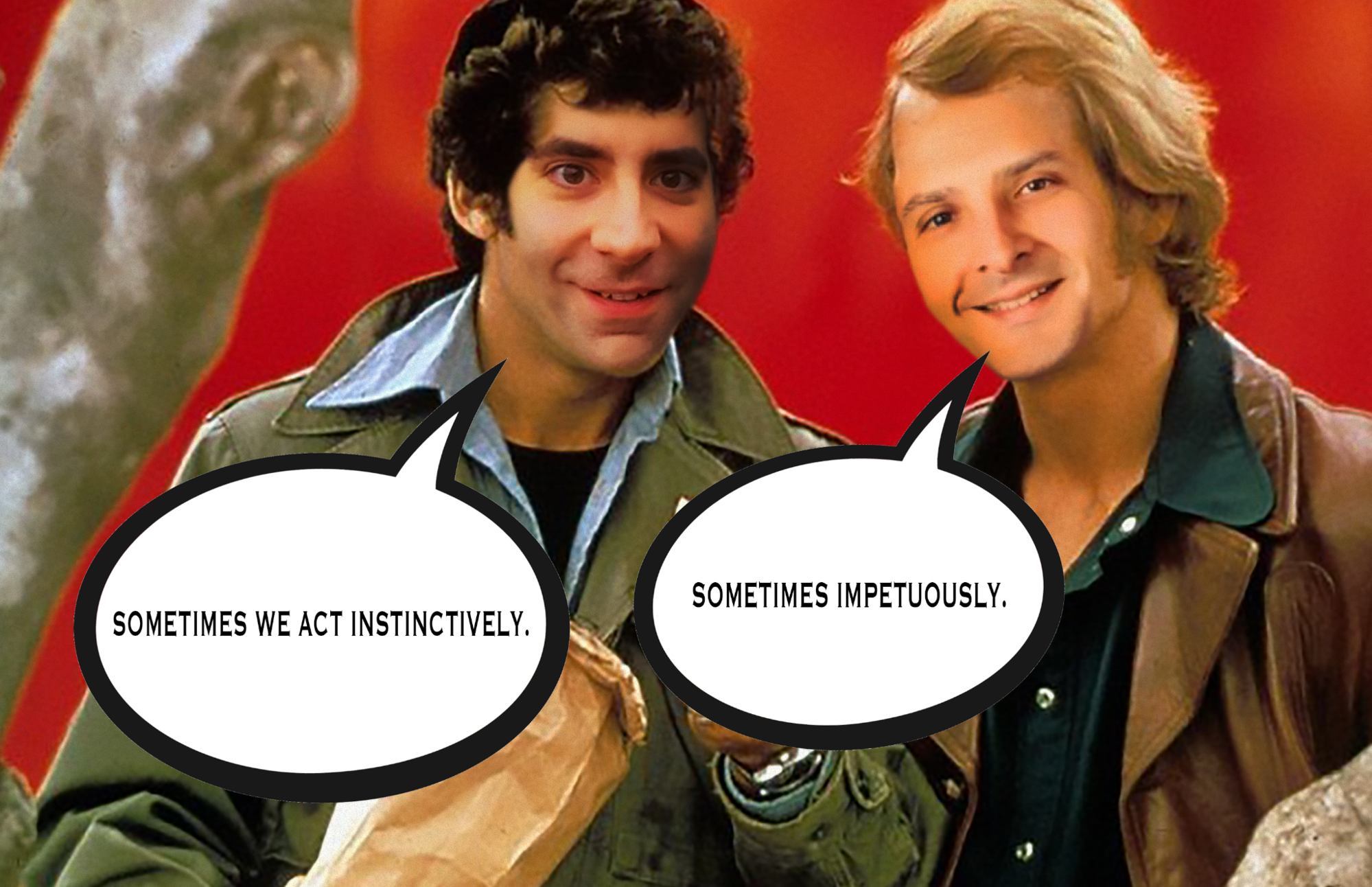 1/28/19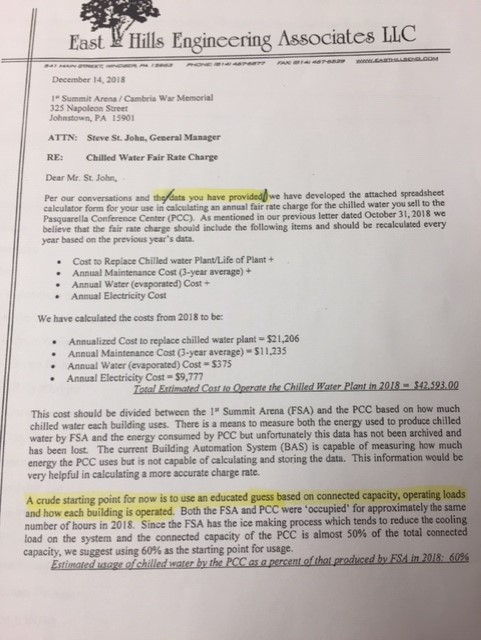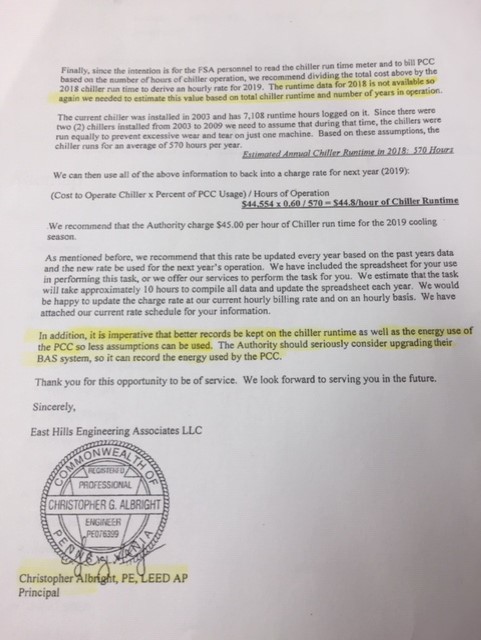 Below are documents from the engineering study conducted for the War Memorial I received from a right to know request. You can watch the video in the comments section for my speech with these questions I asked below. I believe the public has a right to receive answers from our government and I will be at the next Commissioner's meeting pressing TV Tom for a statement on 2/14/19 as well as the next War Memorial Board Meeting on 2/25/19 waiting for a response. I was corrected during my speech and told the rate charged to the kids was actually $270 an hour and not $265. Judge for yourself.
"Why do kids pay $265 an hour to the War Memorial for ice hockey? Why does Crown pay only $50 an hour to the War Memorial? After paying $100 an hour for multiple years why after the arrival of the new manager is their rate reduced to only $50 an hour? Was a meeting with CJL engineers had to advise the rate reduction?
On to the East Hills Study:
:
The first sentence says the data "you provided". Did you provide 3 full years of water, sewer and electric bills for both the arena and conference center? If not, why not? Did you provide a schedule of the times the conference center used the air conditioning for the last 3 years? This should be available because you would assume that you billed for the hours used by them.
So why does it say on page 2 runtime data was not available? Shouldn't you know based on the conference centers requests and the arenas past needs when it ran? East Hill's says it's "imperative better records be kept on run times and Energy use". Why do you have no data?
Lastly, East Hills in their report calls this study, "crude starting point and educated guess". Is it because you did not provide them with enough or actual and accurate data?
How is this study better or correct in comparison to the CJL study? When all through the East Hills Study it clearly say this is guess based on assumptions? Please tell us all why the CJL study is wrong? Please tell us all why kids and parents and schools (taxpayers in the form of school taxes) are paying $265 an hour? Has any Engineering firms been hired to review and advise a Fair Rate costs that the kids are paying? How can you study just Crown's rate and not the kids Rate based on utilities?"
The speech is located at: https://www.facebook.com/snowwhite914/videos/10157073300657417/?hc_location=ufi
1/28/19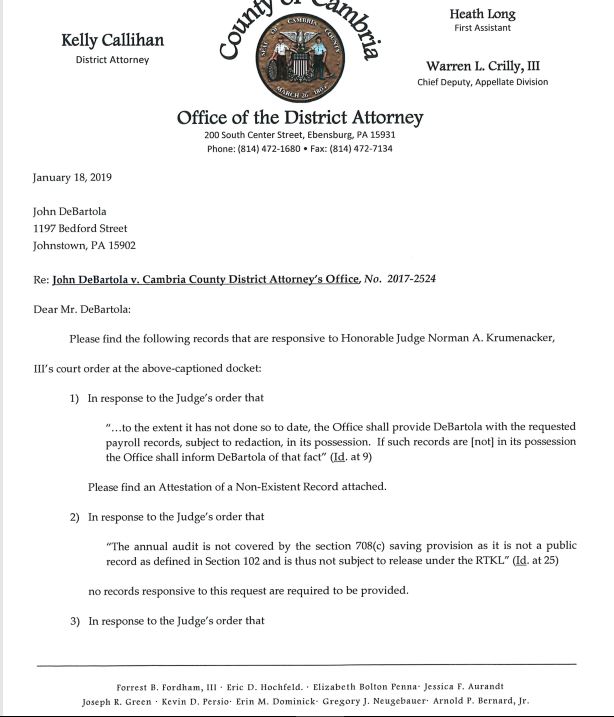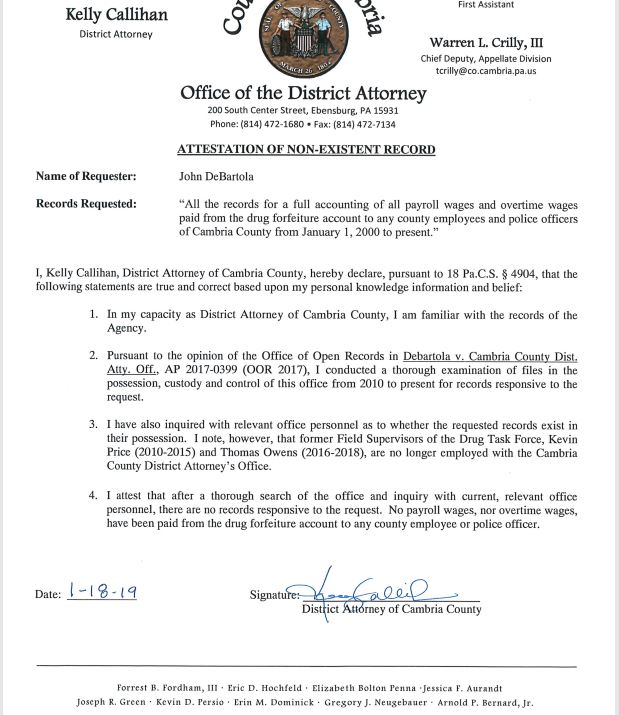 I begin the process to inspect records today. I will post an update later in the week on what is released and how redacted it is. I am allowed to take pictures as well. This is the response from DA Kelly to the first lawsuit I won. I will post the other three responses one a day for the next three days to keep you all updated.
I want the Attorney General to investigate these accounts and this situation. Why is it these government agencies aren't keeping records? Isn't that what they are suppose to be doing? And why such a long drawn out fight to obtain this information? What are they hiding? Does anyone know if the Republican challenger for the DA's race, Greg Neugebauer, has taken a stance on these accounts and plans to release information and how he plans to spend future forfeiture assets if he wins?
1/24/18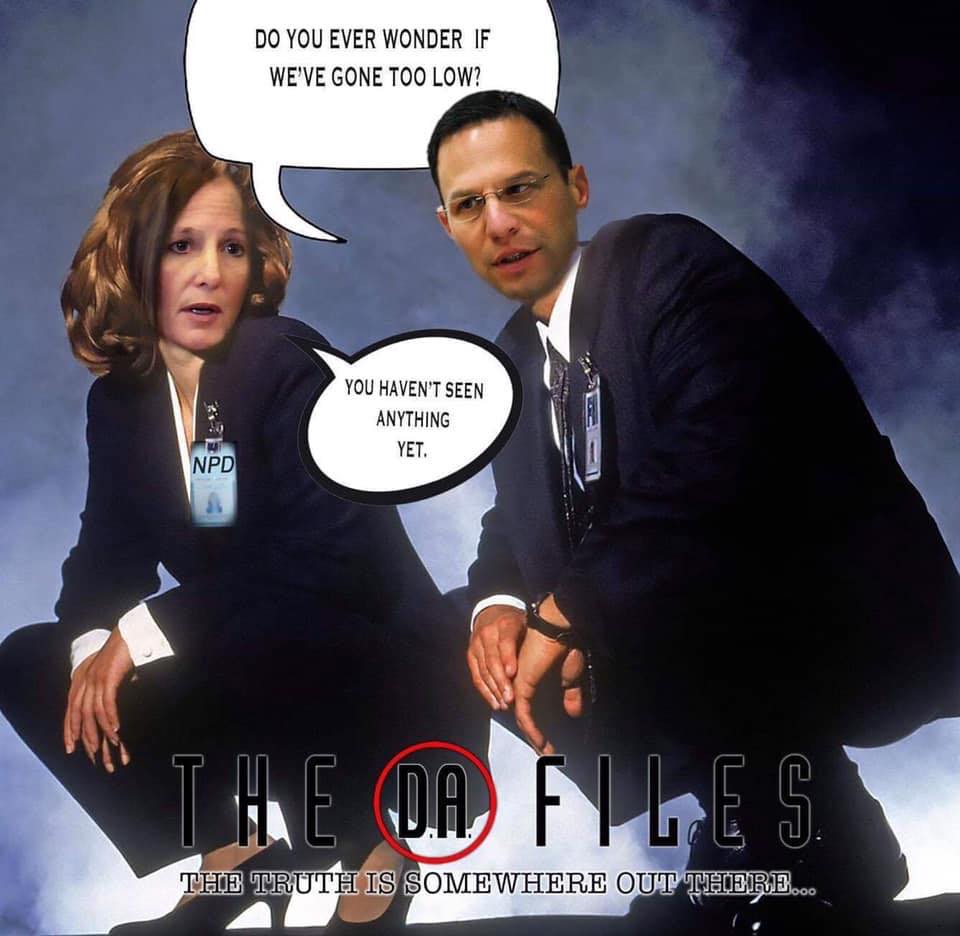 Check out the latest coverage on WJAC TV News. https://wjactv.com/news/local/da-hands-over-some-forfeiture-funds-documents-but-its-not-enough-activist?fbclid=IwAR2sppXrGvEJbLAbb8cuWJIqEGdXWvO3LquRpRBFQlHtw-Zze8IyUduSWdc
1/18/19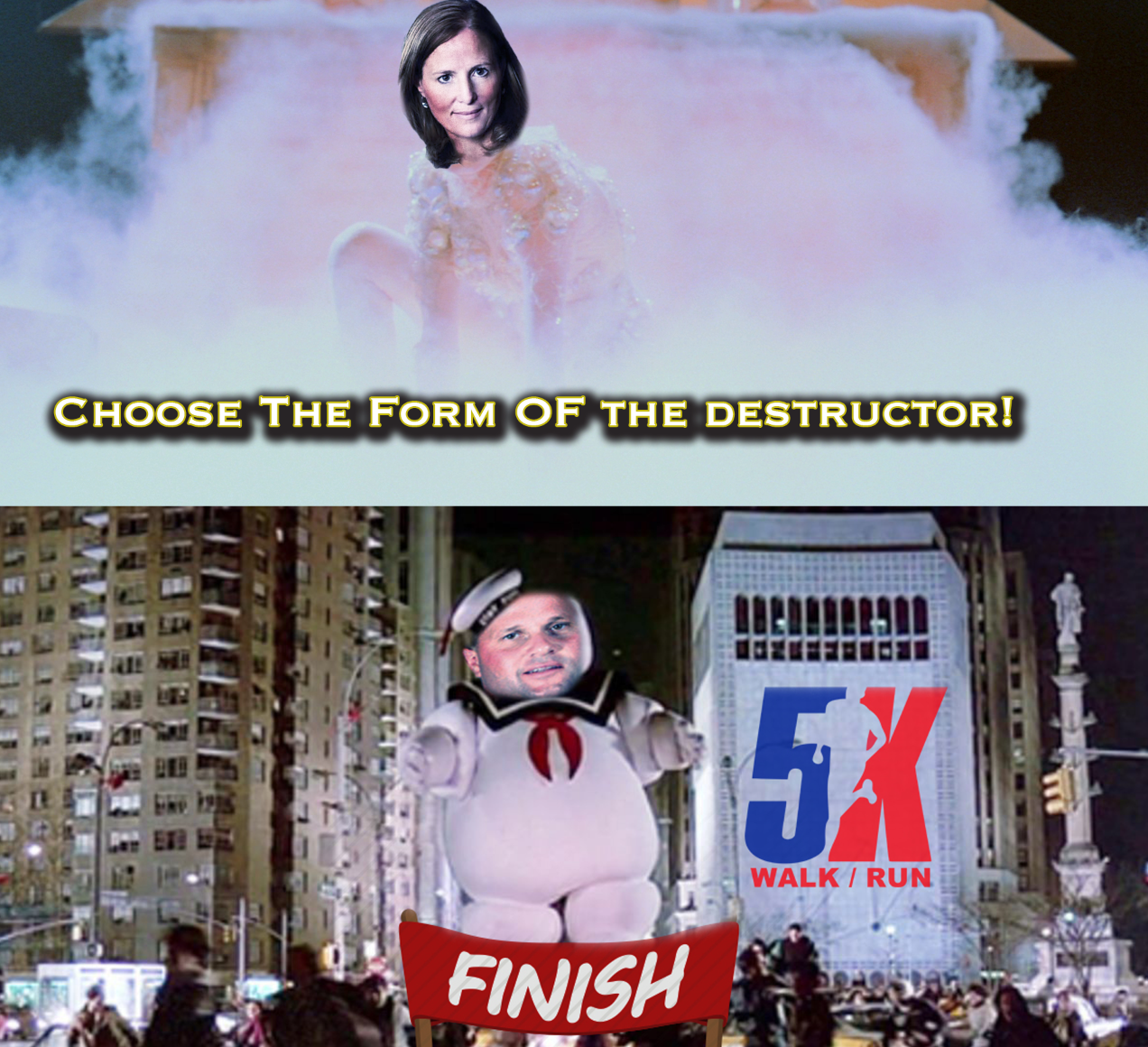 Tomorrow is the deadline for the information the county is to release to me from the 4 lawsuits I won. Will DA Kelly and TV Tom release all the records on overtime, the DUI account, drug forfeiture records, audit information and Judge Kevin Price's records? Or is everything redacted and more games? Or am I going to get an affidavit claiming there are no records. Stay tuned.
1/17/19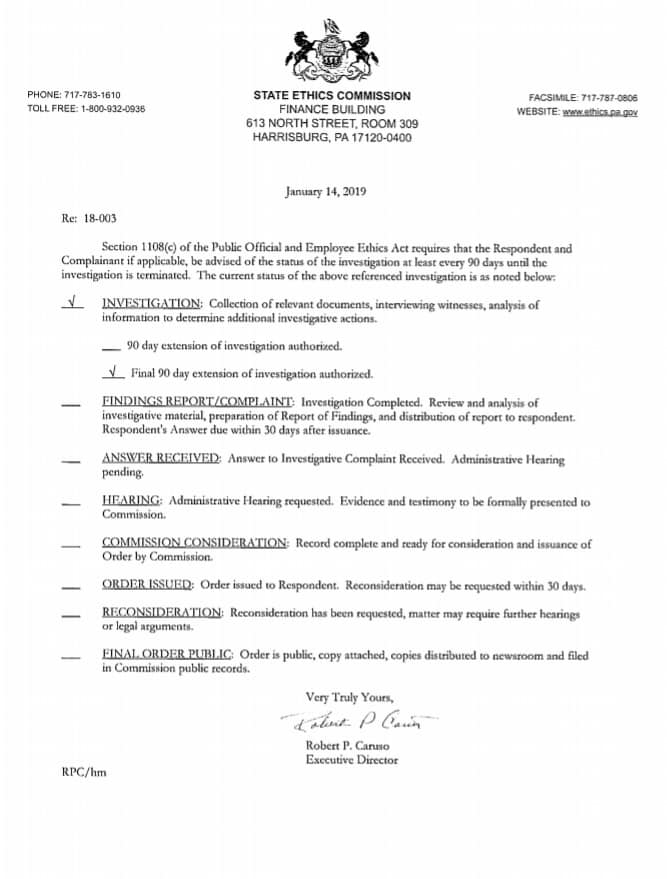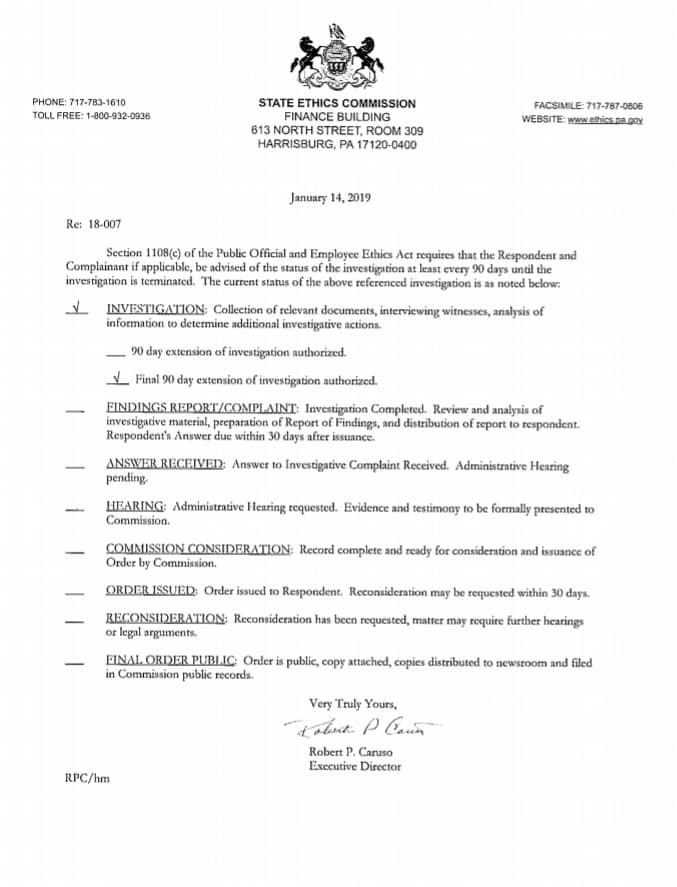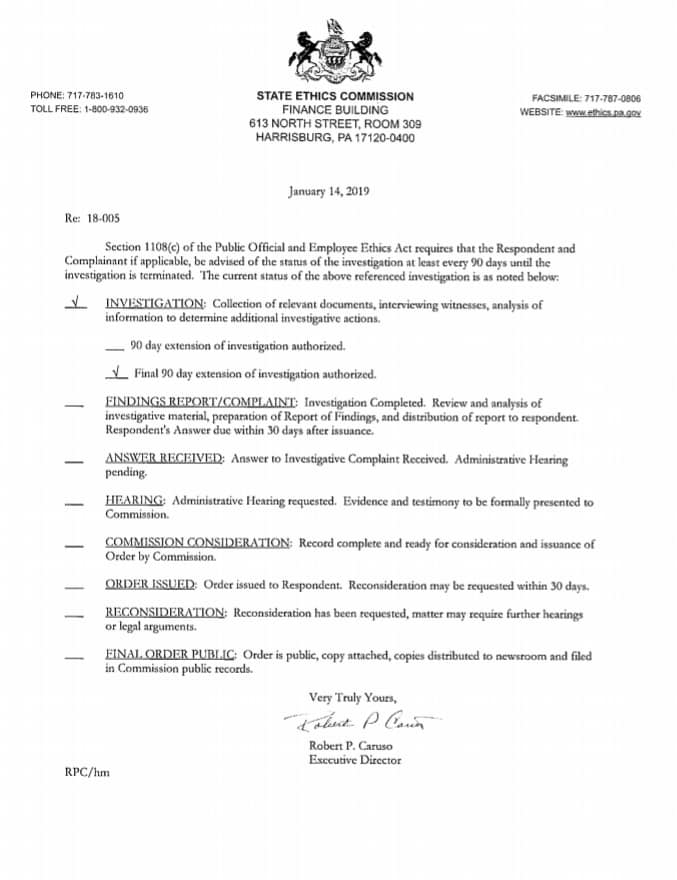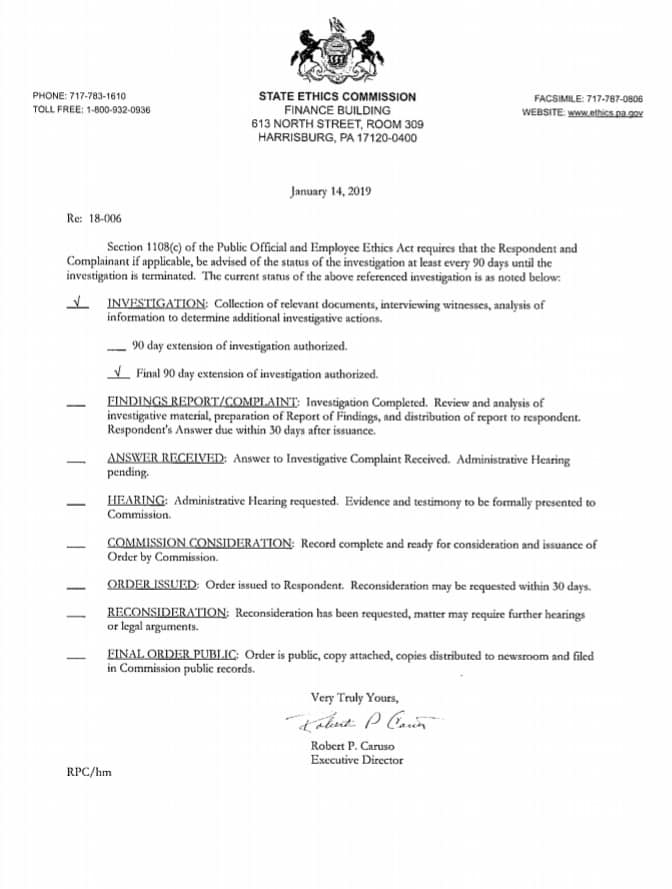 I received these letters yesterday, another final 90 day extension of investigation authorized. I wish to thank those that are coming forward with new information as Joseph Taranto and I and many others have spent the last 6 years calling for transparency, openness and an end to the corruption within the Greater Johnstown School District. Stay tuned.
1/16/19
Joseph Taranto and I have been advocating for transparency for years. Check out this article and see the games being played by local government to withhold records from us and abuse tax payers dollars for personal gain, cronyism, and the old boys network. Check out the article for the full story:
https://www.dailyamerican.com/ourtownjohnstown/school-withheld-subcontractor-pay-info/article_9e7cb869-b8d2-5e46-923e-f5132583e0e7.html?fbclid=IwAR0mG6nWehnAt5I1zMjo4aOxBIW7i1kXgyvOJxkXl-2IXgZPTjk63iubxAk
1/15/19
It's a sad state of affairs when our political leaders wish to hide the truth especially since they are the ones who are suppose to be representing our truth, representation of government that is suppose to have integrity and honesty but in this particular case it appears that is not so and it is a sad state when we can all have these individuals continue to go on with their corruption. Joseph Taranto and I and many others have been speaking out about this blatant abuse of tax payer money for 6 years demanding accountability and even with the school board and county calling us liars and members of the media believing those lies I, for one, will not stand by as this continues on and I know that many people know that it is time that we get rid of those that no longer truly wish to serve the people.
Check out and read this article. The link is below. It openly talks about the mob boss mentality we have been fighting against, the diary, the abuse of contracts with the YMCA and Cambria County Child Development Corporation which Joe and I have filed lawsuits against in the past and filed right to know requests for the information only to be stalled and lied to by our county commissioners and school board governments. It's all in the story and there is a 2nd story to go with this one I will post online once the Our Town uploads it. With the release of the Ethics Report in the near future, I am left wondering if anything will change. These same school board directors will be seeking re-election along with TV Tom Chernisky and our DA Kelly Callihan which comprises the school bloc that is backed by Mark Pasquerilla and his pac. Remember Mark is a board member of the YMCA. Why didn't he respond for comment? Perhaps someone should have asked him during the roast. Will the people re-elect Team Corruption? These people have all benefited from this vagrant abuse of power. Time will tell. Stay tuned to the Ethics Report. Check out the article below.
https://www.dailyamerican.com/ourtownjohnstown/trojan-teachers-decry-officials-outsourcing-to-friends/article_e2da5c83-22f9-5aa3-8caf-4383c0e9e47a.html?fbclid=IwAR2X3gQy1A36WNKKPBuhxnfOjw3_g4UFdLkgOfDldKSd9RedXJfuWp2aDhM
1/14/19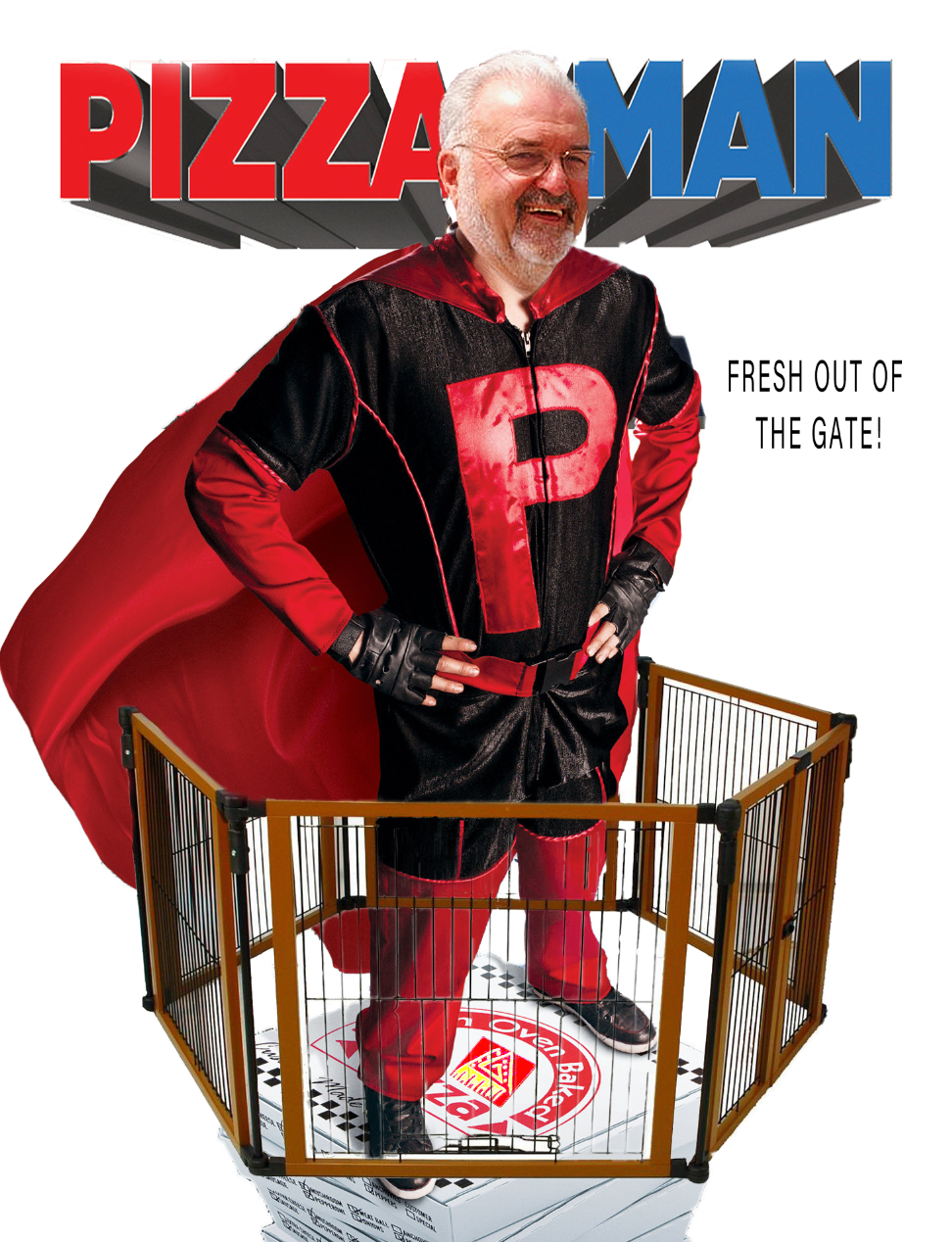 VIDEO: Teachers at Greater Johnstown School District and activists have issued a statement condemning the board for outsourcing $8M in student services since 2014 to nonprofits with ties to officials. Story out this week.
https://www.dailyamerican.com/ourtownjohnstown/greater-johnstown-teachers-respond-to-outsourcing-records/video_1edeea04-1852-11e9-967e-079ff3b8bc60.html?fbclid=IwAR2-JlDFkqrOQc2lzXTw-w_gNONwdsSa9M4CgWsICjjt0cBfjATcxAZvbIA
1/12/19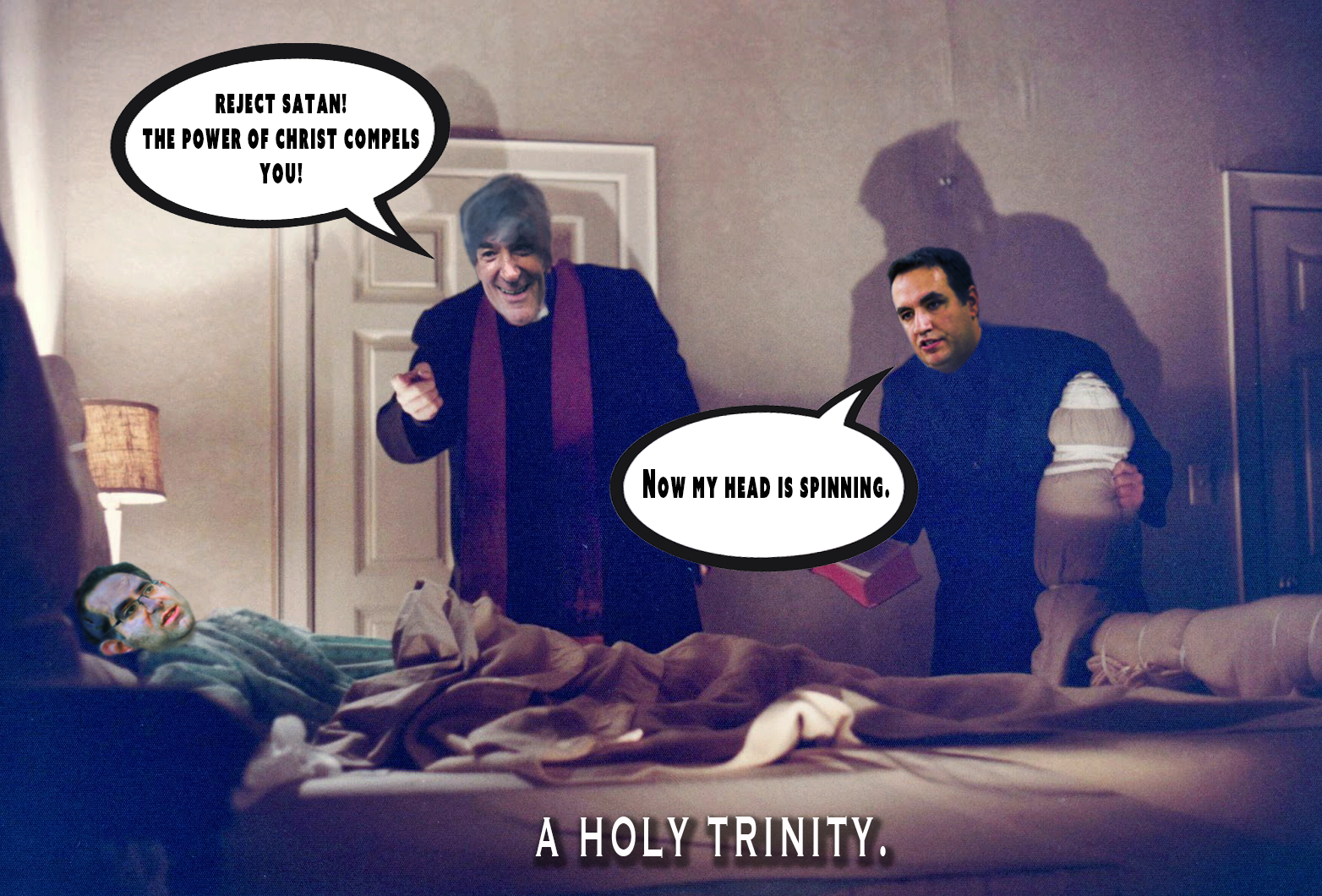 Rumor has it I need to call an Exorcist.
1/11/19
Coverage from the meeting Monday evening in Greg Township.
Special thanks to the Centre Daily Times for covering my concerns. Check out the article.
1/10/19
Special thanks to the Our Town for covering the ongoing saga with Cambria County.
Records need to be released by January 19th not only from the DA but also from the Controllers and Commissioners offices. They told me they would email me the documents. The DUI Accounts, overtime records, audit information, drug forfeiture records and records on Judge Price are to be released. Will they release them? Or claim they do not have any records? Stay tuned. Check out the article in this week's Our Town.
1/9/19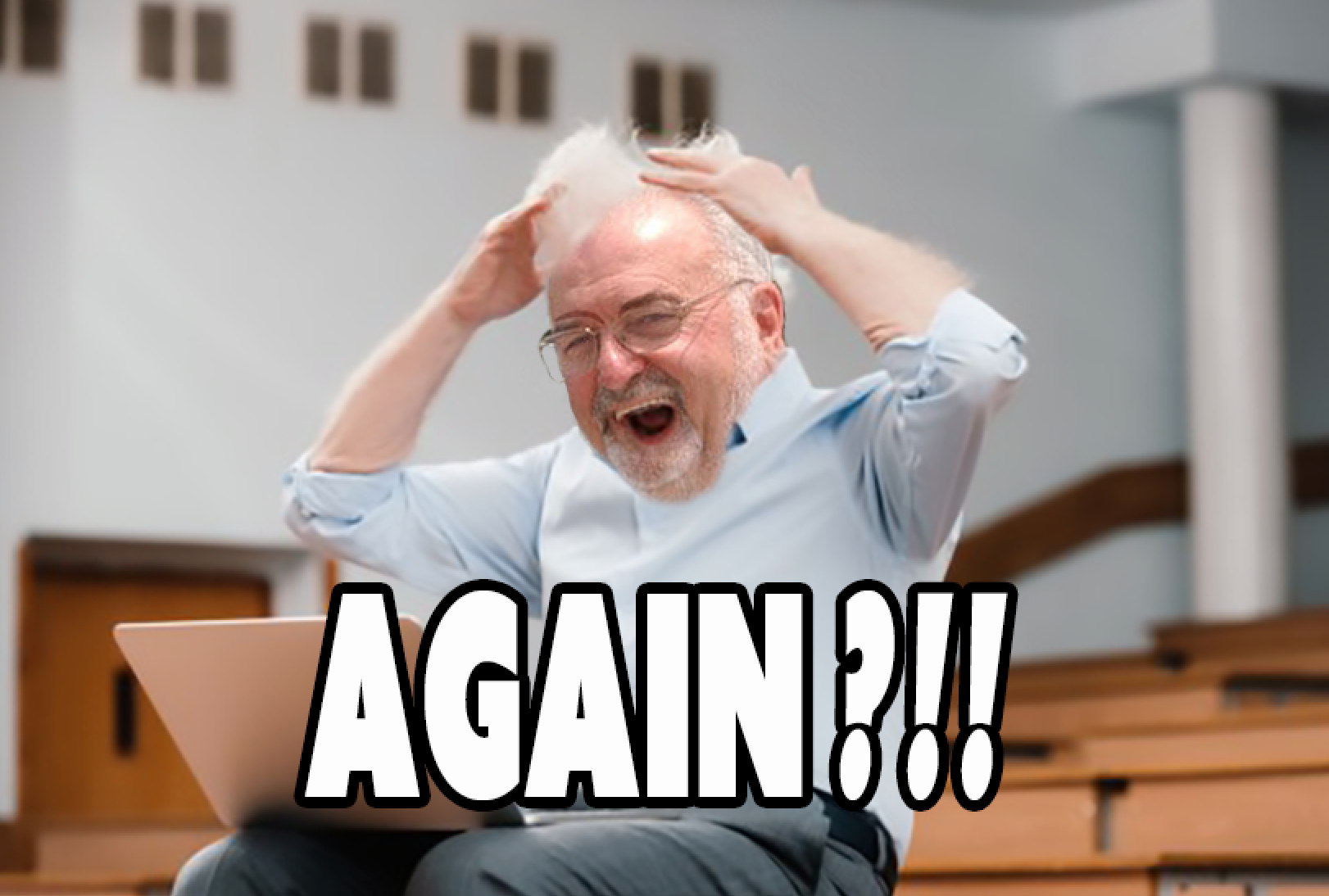 Subpoenas, investigations, lawsuits: Are we roasting the wrong person? Or are we roasting the right person?
1/8/19
Earlier this evening I gave two speeches for hearing of the citizens at Gregg Township in Centre County. Both are in the beginning of this video.
I drove out from Johnstown because I know I have to support advocates of those who want transparency in government and the time has come for change and I, like many others, are taking up the mantle to bringing transparency in government.
So what I'm pleading for Gregg Township to do is to show honesty and integrity and quit hiding behind smoke and mirrors, step forward and be accountable, not cowards. I'll post the article from the Centre Daily Times once it is online.
1/5/19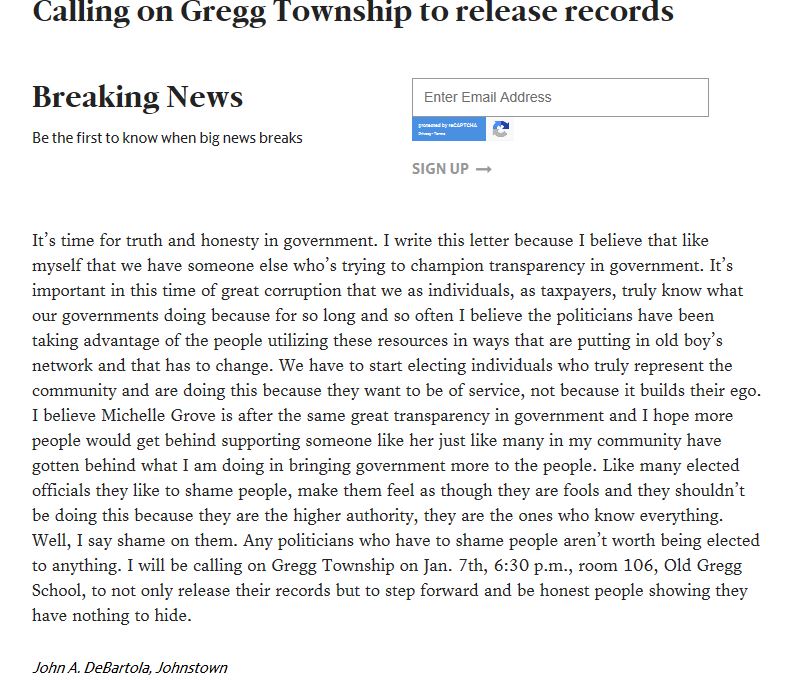 Special thanks to the Centre Daily Times for printing my letter to the editor, "Calling on Gregg Township to release records", in today's newspaper. Join us Monday evening. https://www.centredaily.com/opinion/letters-to-the-editor/article223924885.html
1/4/19
Special thanks to the readers of Our Town and all the members of Revitalize Johnstown. Our efforts with the Greater Johnstown school district, Cambria County/DA lawsuits and War Memorial were in the top ten stories. I like to think our family here not only discusses the news of the day, but helps create social change. Keep commenting and creating the future. Happy New Year!
https://www.dailyamerican.com/ourtownjohnstown/the-top-stories-of/article_e80ee18b-2e51-5771-9064-6ffab53d4bda.html?fbclid=IwAR2knuxby2SmGyER_lpE5LJsFUoDS4_eWm2RJaEiptB13oP2UXoXr0CzBVU​
1/3/19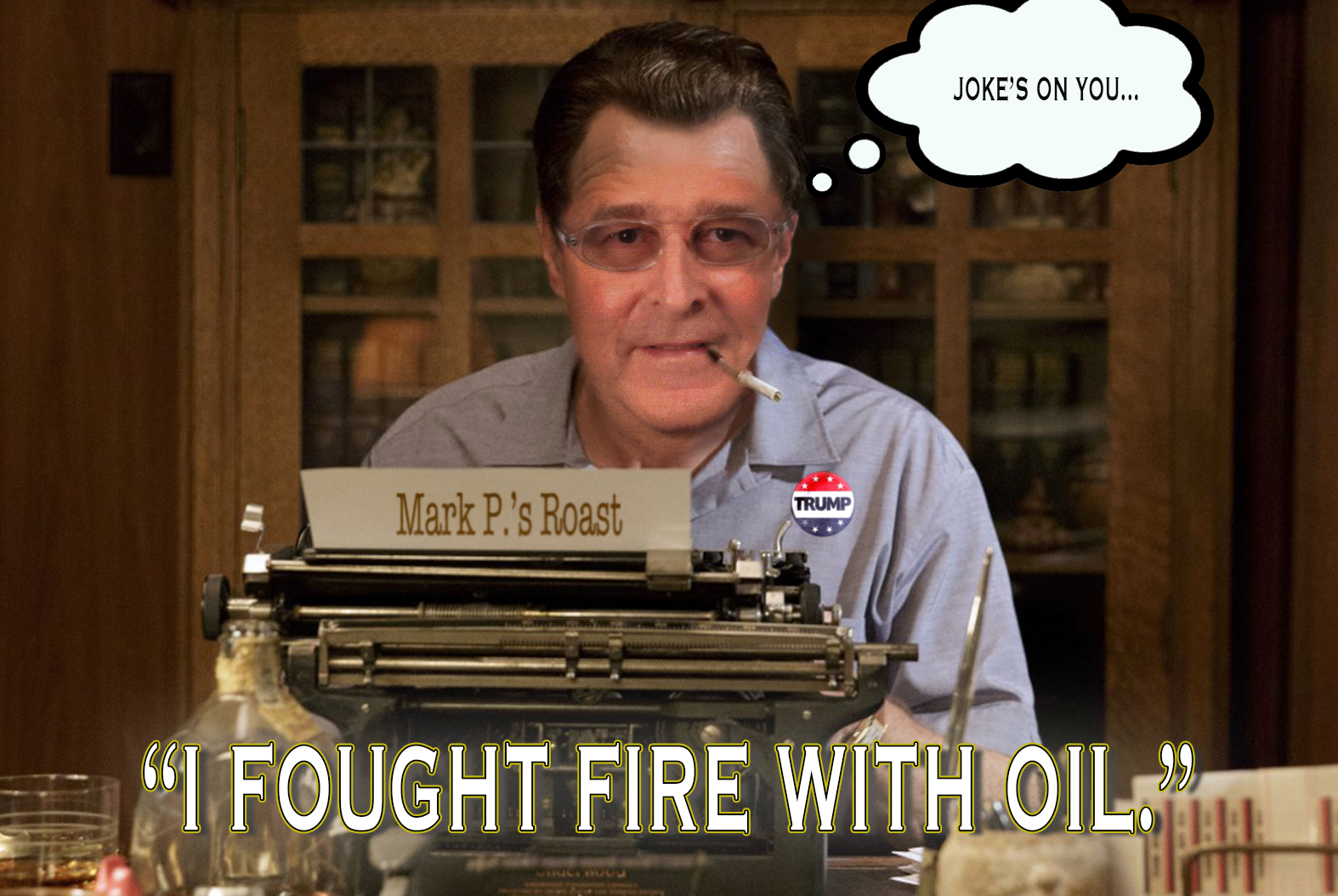 1/1/19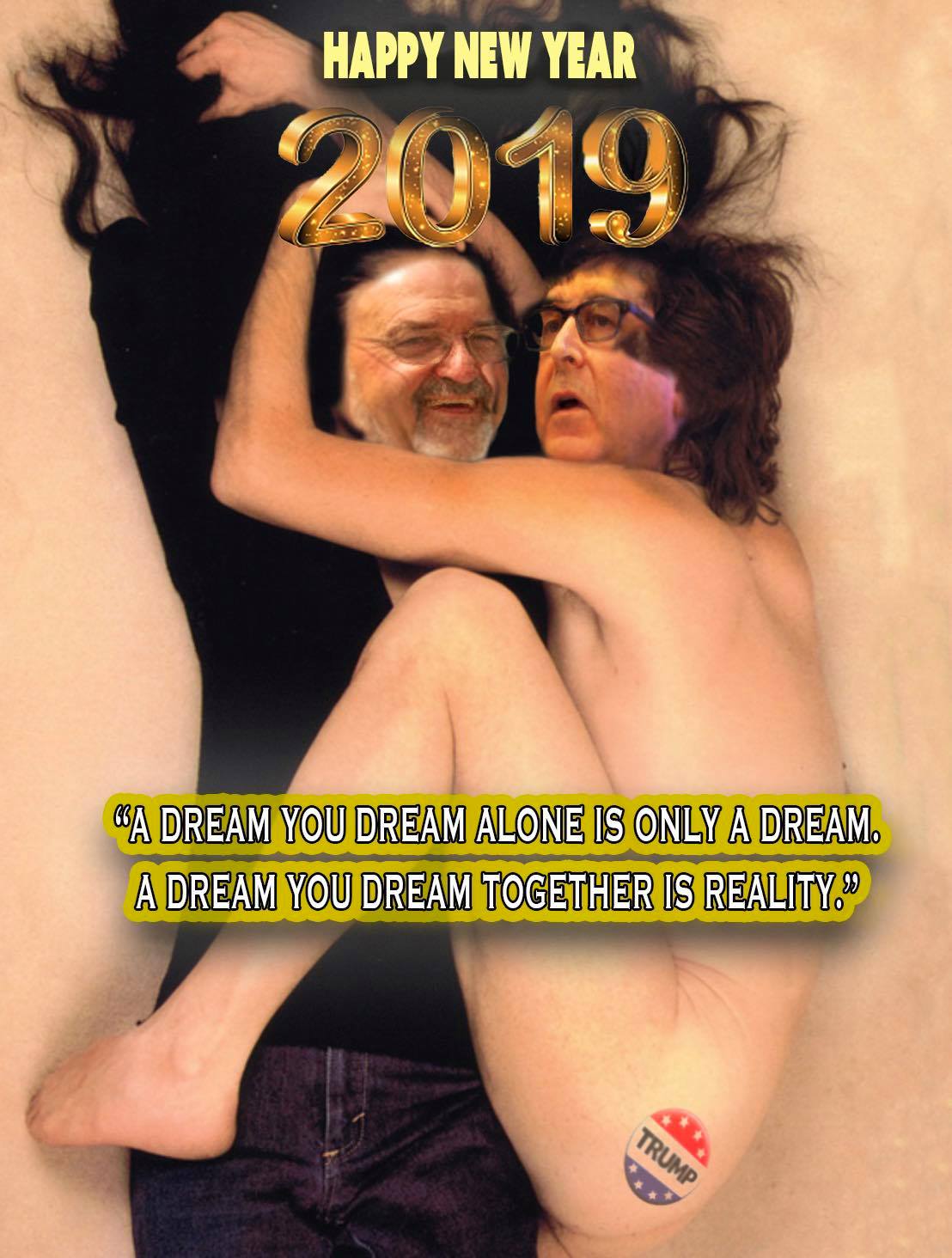 12/24/18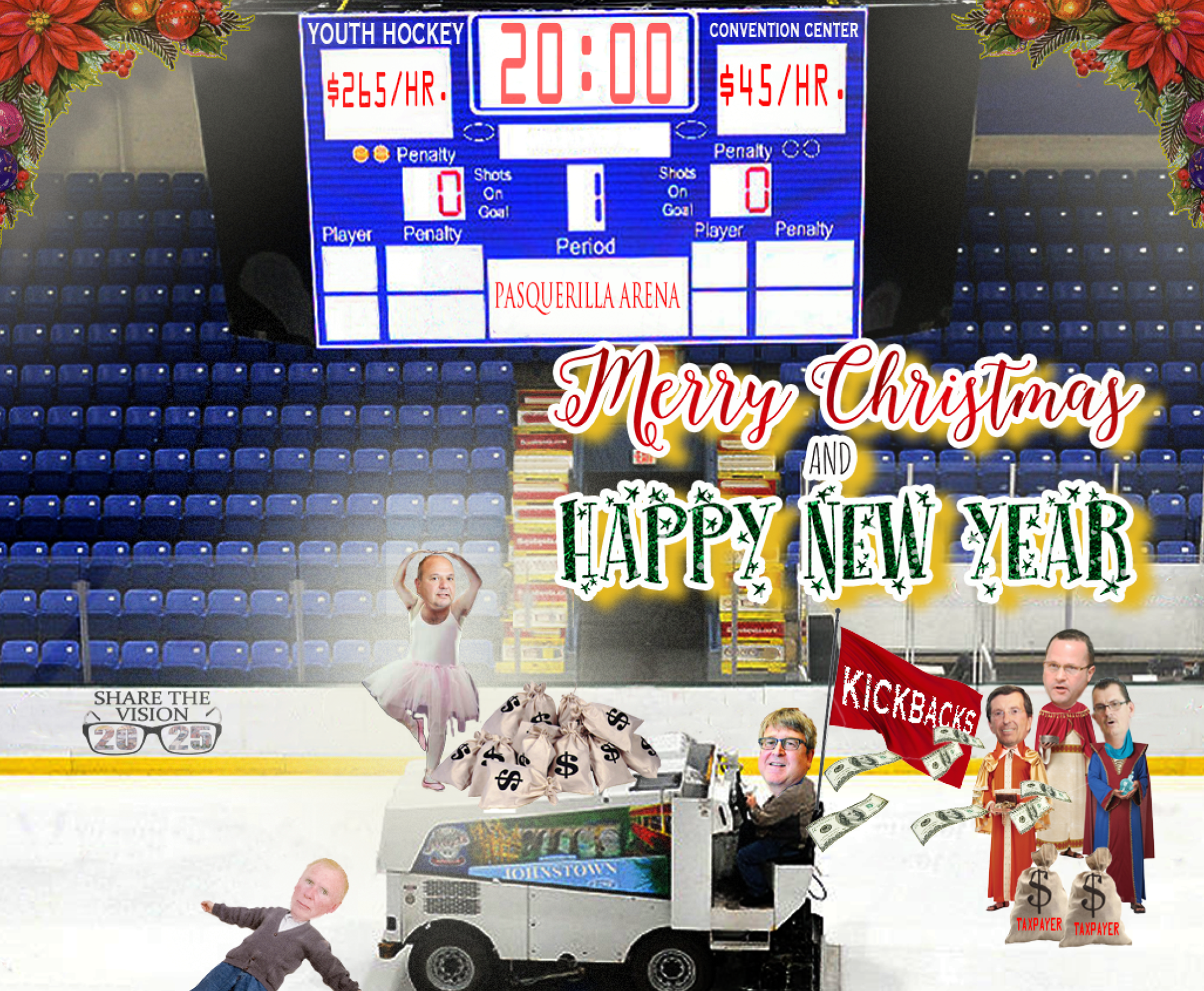 A Gypsy Christmas
Well, the Gypsy's recently ran into Scrooge. Oh, you know him. He's one of our favorite cartoons, or at least some people say he's a character and that's for sure but the Gypsy hopes he can help him change his ways, realize the spirit of Christmas is really here to stay. All this commercialism and credit card galore is just eroding the Christmas Spirit and the Gypsy doesn't want it anymore. The Gypsy knows he's home, he's free, he's here to have some fun and he's here for all and everybody to see. Let us rejoice for this is the greatest time of year, a time of the year of family and friends, the Christmas Spirit, apple cider and more friends. It's a time of when we toast each other wishing the best for each new year hoping that as we move forward we'll do it with good cheer. The Gypsy says he'll make a list of what he plans to do as he embraces this next new year. So a Christmas wish goes out to all, The Gypsy Caravan is gonna have a ball. They will be in your home town with the caravan so soon. They mark what's next, that could be me and that could be you. He's here to make new friends, make amends with the old, and bring in the new year with a cheer to be untold.
Merry Christmas and God Bless you all!
12/19/18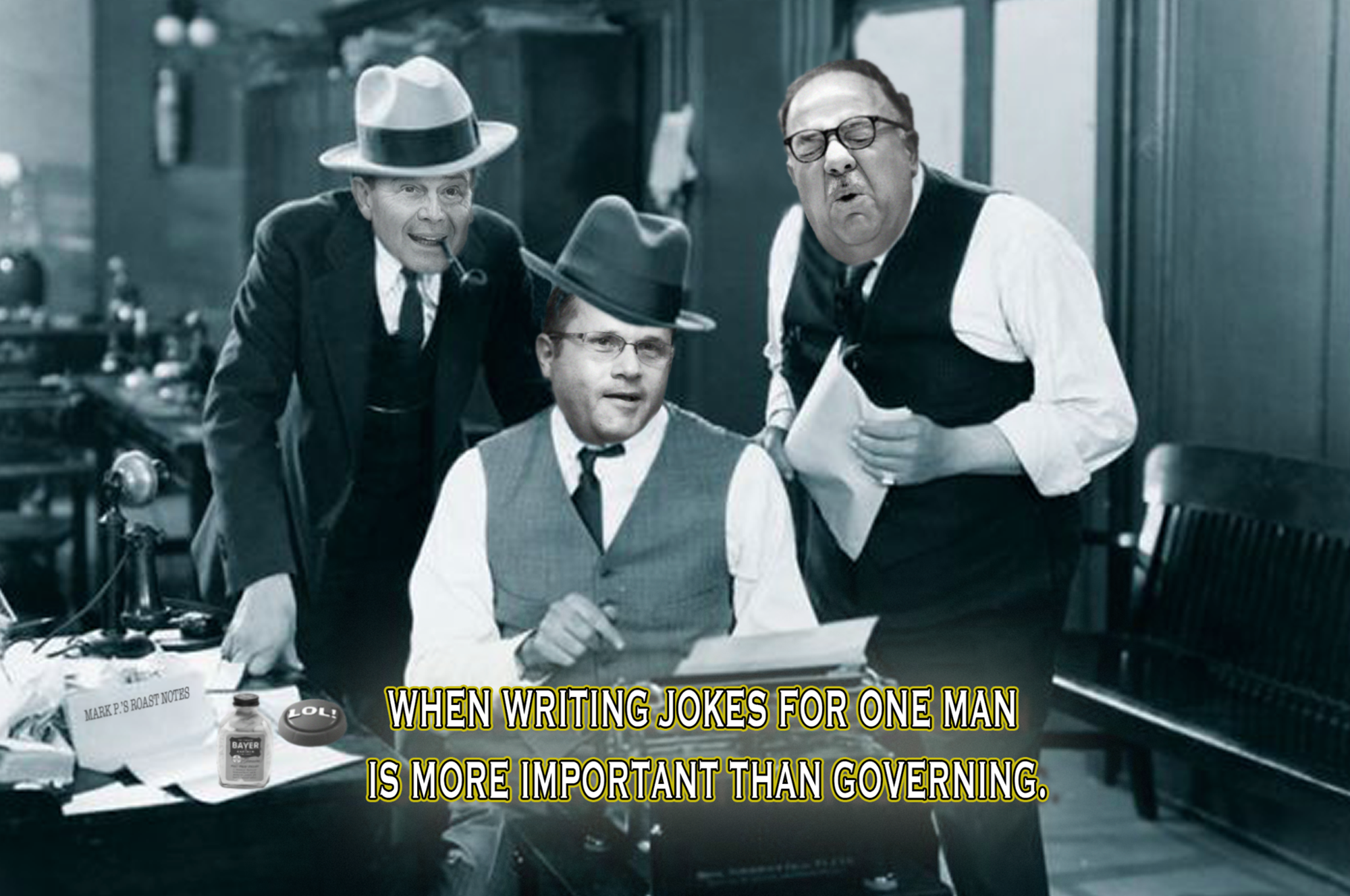 12/15/18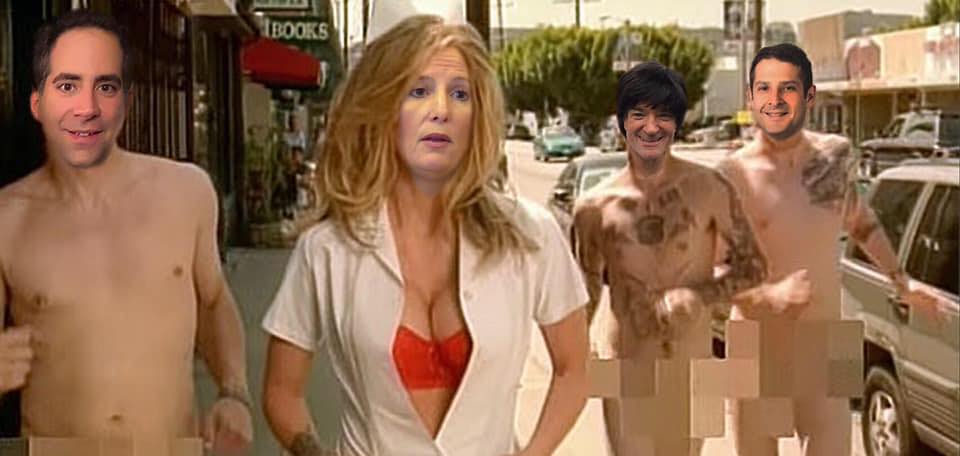 The Circus Court Continues
There's those that believe that perhaps the circus is over but oh, perhaps, it just begun. Perhaps there's but another chapter that is still left, it's not quite undone.
What is before us with redacting every word may seem as though the legalities were put to rest but there are those that may protest and say that even within legal matters there can be contempt of court, there can be re-maneuvers but time will tell.
One does not know whether the circus is over until the circus tent is taken down and as it sits at this moment it certainly is standing in the middle of town. There's talk and there's controversy afloat, oh, and there's those that said don't worry because we already cast our vote and we know beyond a doubt there is a united band of individuals that believe they have clout and they'll bash anything and they'll bash it about but it's all within the circus tent that is still standing about.
So is it over? Has it ended completely? Is a right to know war on the horizon? We shall certainly see. Time is of the essence for all those that are free.
12/12/18

A very special thank you to the Our Town for publishing my letter to the editor, "The Age of Political Dinosaurs is ending", in this weeks newspaper. Check it out.
12/10/18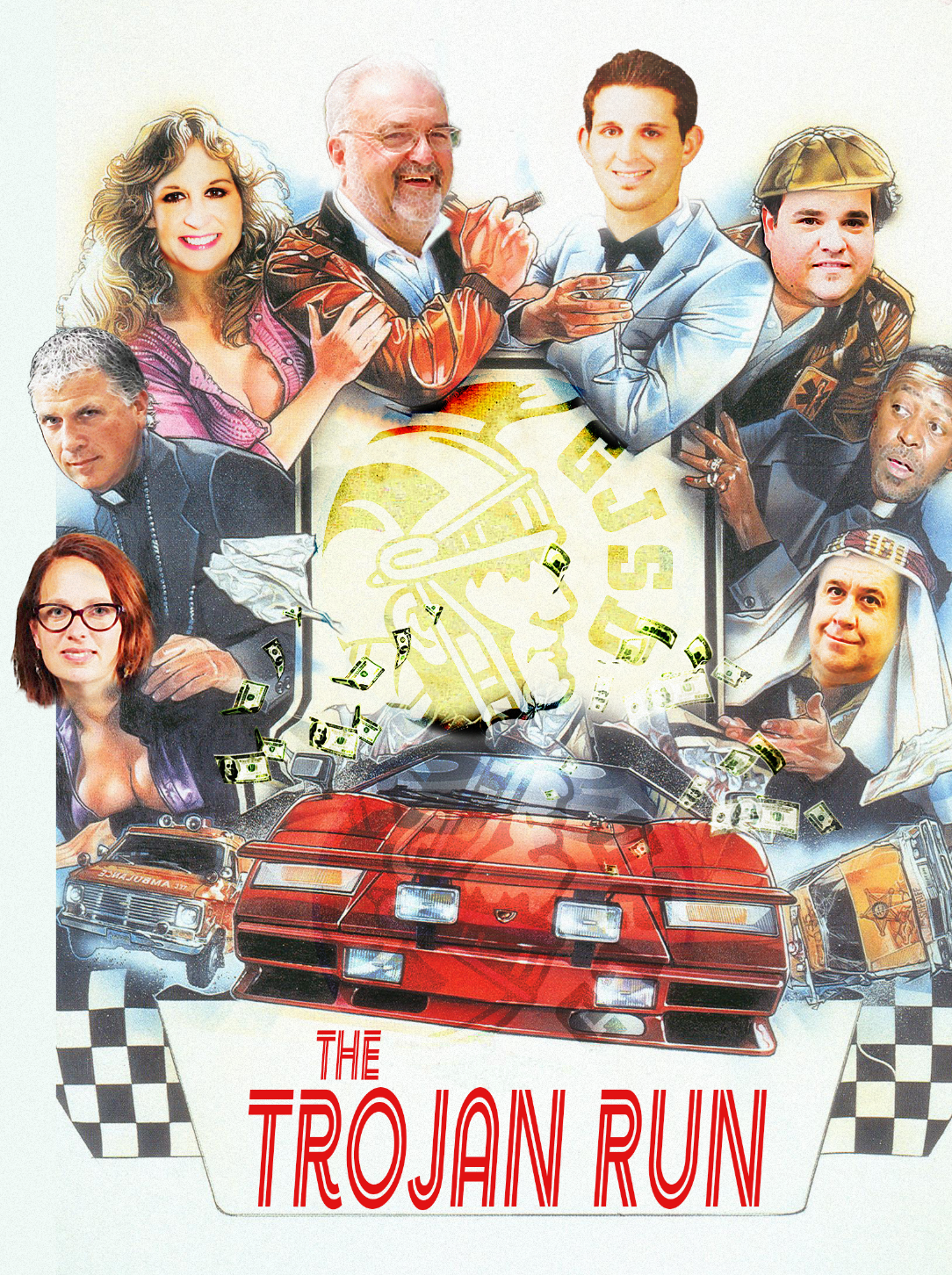 Instead of "The Cannonball Run", join us for the next Greater Johnstown school board meeting this Monday, December 17th at 4:30 pm for "The Trojan Run". See you there!
12/5/18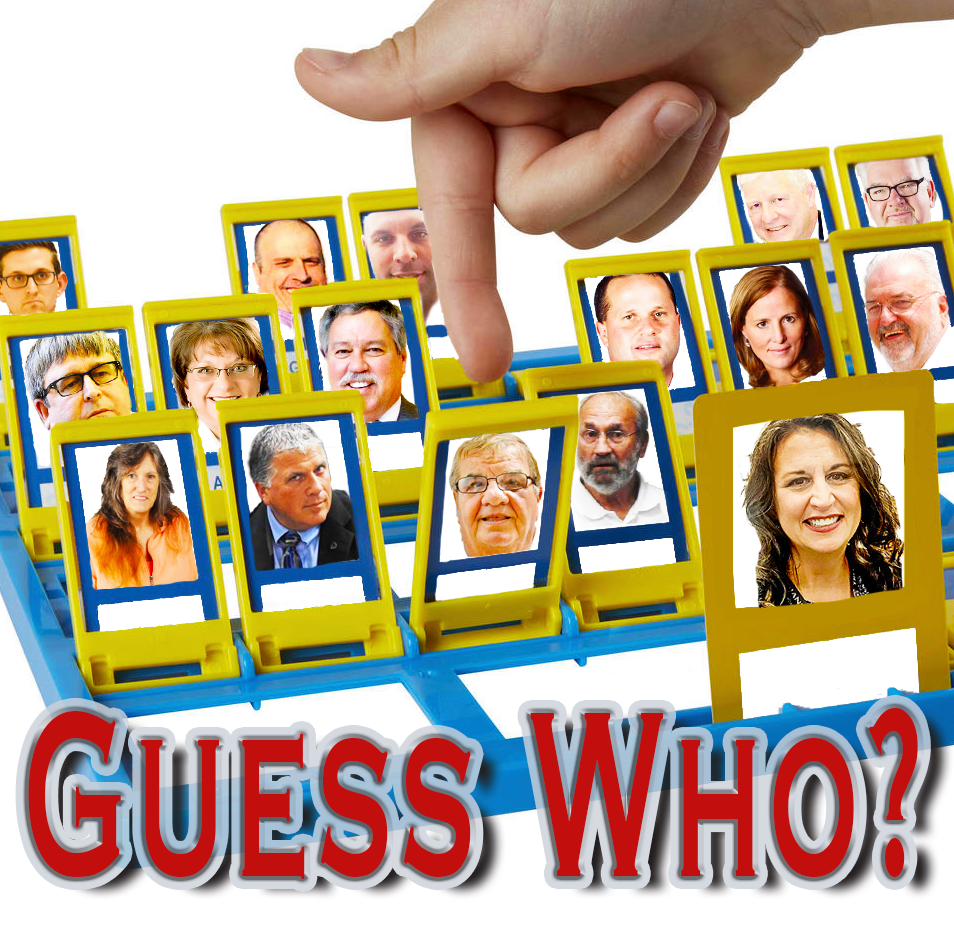 ​​
​keystonealliancegaylifenewsletter@hotmail.com with any questions or comments. ​