~THE AMAZON TRAIL~
**Lesbian Column**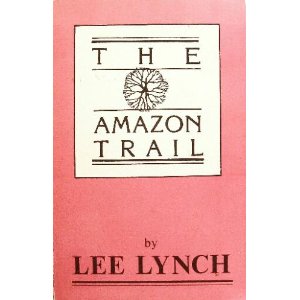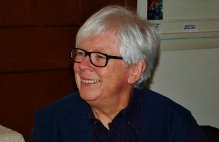 photo credit: Sue Hardesty
by Lee Lynch
Her most recent book, An American Queer, a collection of "The Amazon Trail" columns, was presented with the 2015 Golden Crown Literary Society Award in Anthology/Collection Creative Non Fiction. This, and her award-winning fiction, including The Raid, The Swashbuckler, and Beggar of Love, can be found athttp://www.boldstrokesbooks.com/Author-Lee-Lynch.html.
Fimd her on facebook: http://facebook.com/lynchly
---
1/1/19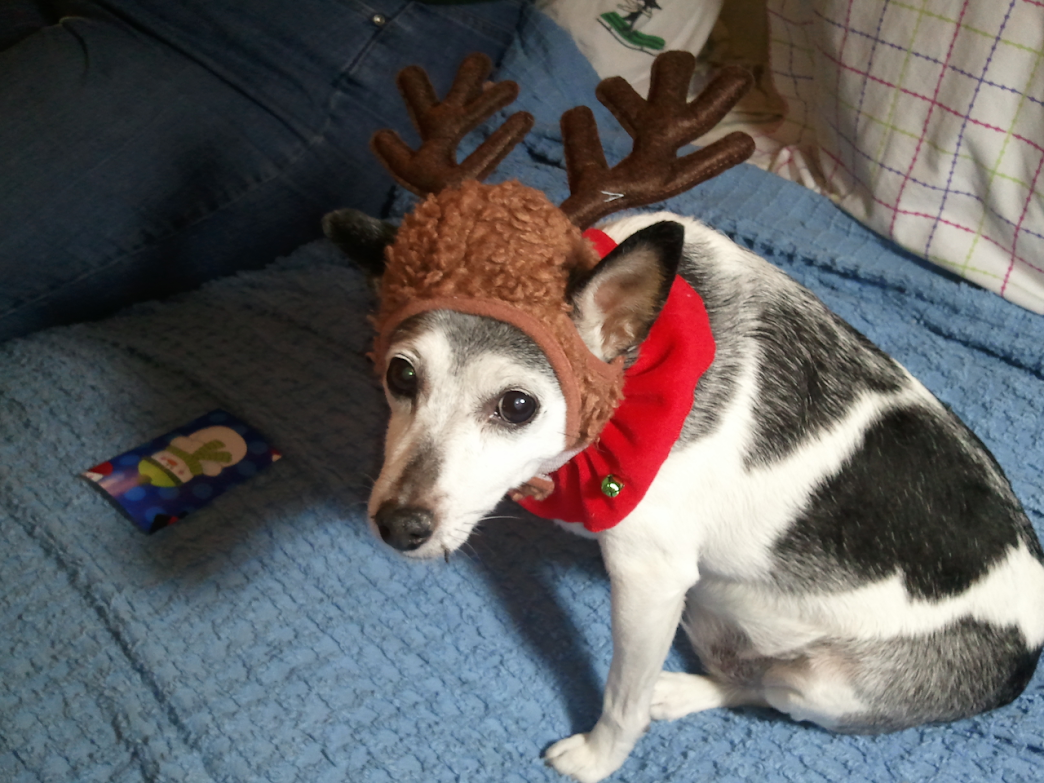 The Amazon Trail
"Not a Creature Was Stirring, Not Even a
Mouse."
That was true when we brought home our Christmas tree
back in 2009 and a poor dead mouse fell onto our living room floor. We've made do with a little artificial tree ever since. But this year we're going all Santa Claus and supporting the local 4H Club which is selling trees at the fairgrounds.
Christmas is such a multi-featured concept. As an atheist,
I celebrate for the sake of lighting the darkness. As a feminist, I'm aware of the pre-Christian pagan winter rituals that make sense to me: Yule logs. The tree itself. Gifting one another. Celebrations to liven up the doldrums of winter.
Here in our community, the clubhouse is already decorated,
thanks to volunteers who might be teens—not seniors—with their mirthful high energy. Some years a local choral group in red bow ties comes to serenade our holiday potluck. Not everyone is up to decorating, but if they have an extra fifteen dollars they'll
hire a handyperson to string outdoor lights. Every year there's a light show as we walk our mile of roads, calling out good wishes, and swaddled, like our neighbors, in layers that protect us from the ocean winds.
You'd think peace was real and love the prevalent emotion
in America. Sigh.
Surrounded as we are by a number of frail people in their
nineties, this can be a sad season. Most often when we hear sirens, a resident has fallen and needs assistance getting back up, which involves a lot of fear, but seldom injuries. My sweetheart was reminded of the old poem quoted above and ad-libbed, "When
out on the street there arose such a clatter, I sprang from the bed to listen to my scanner." It's true, I have a scanner, emergency vehicles drive by our house, and we can run to help or at least send a card later if there is a patient. We're wishing good
health to our community this year.
Last Sunday, by the gas fireplace, my sweetheart was
contentedly loading her iPod with seasonal tunes. When "Baby It's Cold Outside" came up and the male singer cooed enticements to the woman singer, I made a crack that it was a date rape song. My ever-patient, loving wife gave me a suffering look. I immediately
realized I'd ruined that song for her forever and spent the rest of the day figuratively on my knees. After eleven years, I'm still learning that being a cynical old curmudgeon at Christmastime is not exactly loving.
But then, my sweetheart asked me what my favorite Christmas
gift had been when I was a little kid. She suggested the cowgirl outfit with its mini-skirt, fringed vest, western blouse and six-shooter, which I remember only through a family photo. I was so disappointed: the mini skirt ruined the whole gift, ungrateful
mini butch that I was. No, I said, it was the trucks, a whole small fleet of them, and the upside down cardboard box in which my brother cut holes to make a terminal.
We don't go hog wild on gifts. I'm happy with my new
flannel shirt and my sweetheart likes to select work clothes. Even so, when I came across last year's turkey wishbone the other day, we, like the ancient polytheistic Etruscans, closed our eyes, made our wishes and pulled it apart. I can't share what we wished,
but our friend the Midnight Texter posted her wish: "I have two front teeth, so all I want for Christmas is a job for your sweetheart."
This gig economy is not kind to mature job seekers. The
Labor Department used to define older workers as people over forty. Now it seems to be people over fifty-five. But, never mind, 'tis the holiday season, we'll worry about that next year when Robert Mueller, Liz Warren, Kamala Harris, Nancy Pelosi, Rachel Maddow,
and RBG rescue us from the Grinch and his greedy comrades. Oh, America, let's make our country merrier next year.
Christmas day the only mouse in our house will be a new
one filled with catnip for Bolo the Magnificent. As always, we'll miss dressing our late dog Bea in her Christmas clothes. (Bolo won't put up with such nonsense.) My sweetheart will be stirring the gravy and I'll be recycling the Christmas wrap. We'll call
friends and relatives, be grateful for what we have, and dry a new wishbone for next year.
"Happy Christmas to all, and to all a good-night."
Copyright Lee Lynch 2018
December 2018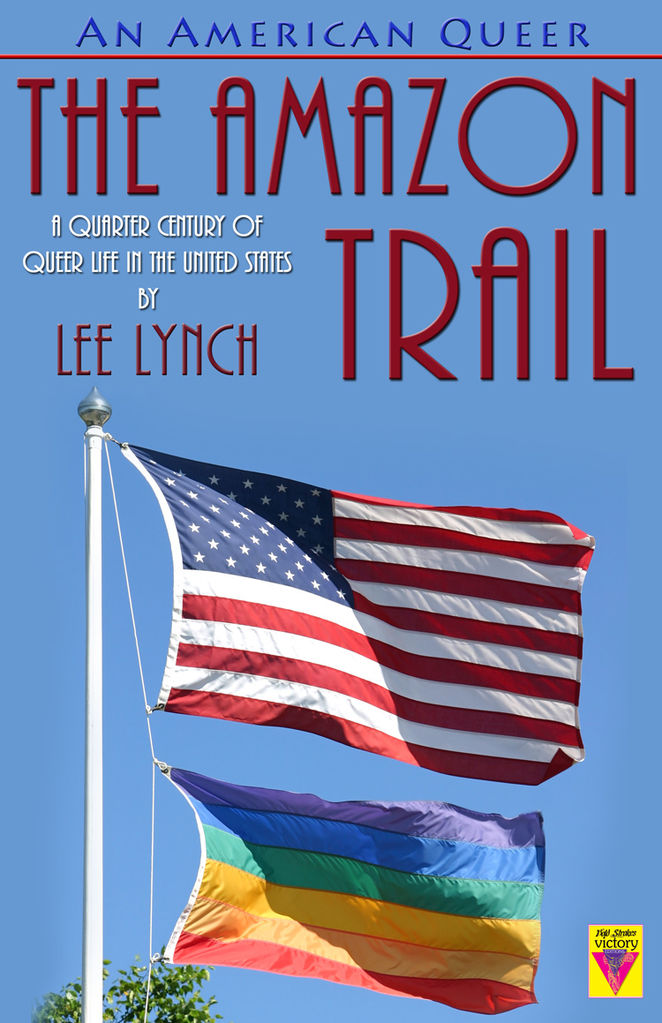 Lee's new book, An American Queer: The Amazon Trail, A Quarter Century of Queer Life in the United States, will be released October 1, 2014 by Bold Strokes Books www.boldstrokesbooks.com.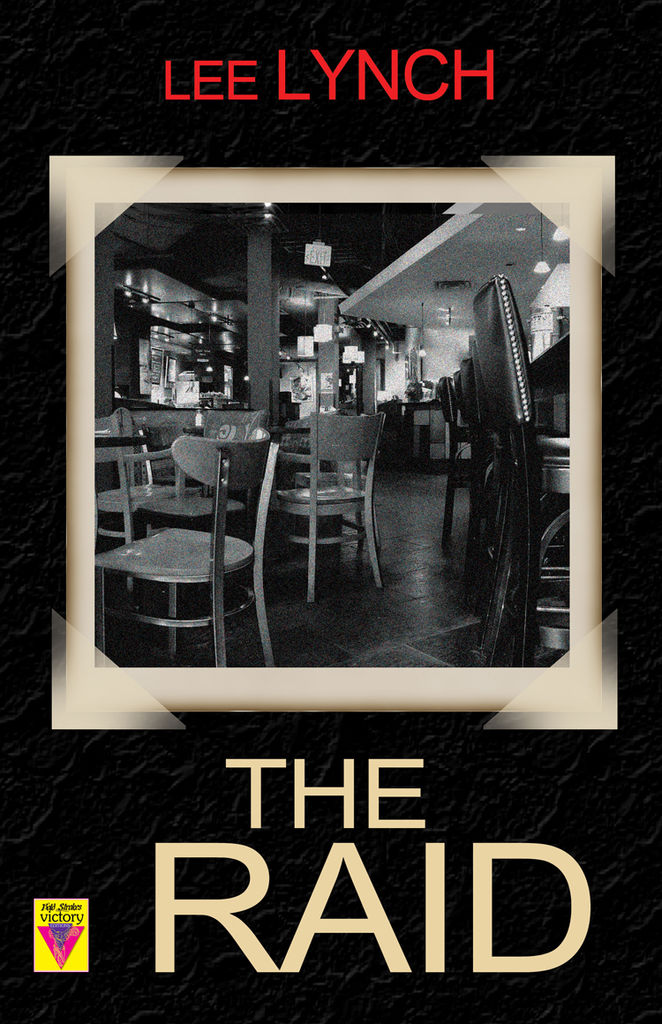 The Raid by Lee Lynch
Before Stonewall, having a drink with friends or your girl could mean jail. In 1961, The Old Town Tavern is more than just a gay bar. It's a home to strangers who have become family. They drink, they dance, they fall in lust and in love. They don't even know who the enemy is, only that it is powerful enough to order the all-too-willing vice squad to destroy the bar and their lives. Would these women and men still have family, a job, a place to live after…The Raid? This was how it was done then, this was the gay life, and this is the resilient gay will.
Now available in paper and electronic format from Bold Strokes Books: http://goo.gl/ChNcSq
or go to: http://www.boldstrokesbooks.com/9781602828049e.html
Email Keystonealliancegaylifenewsletter@hotmail.com with any comments.