~MINDY'S THOUGHTS~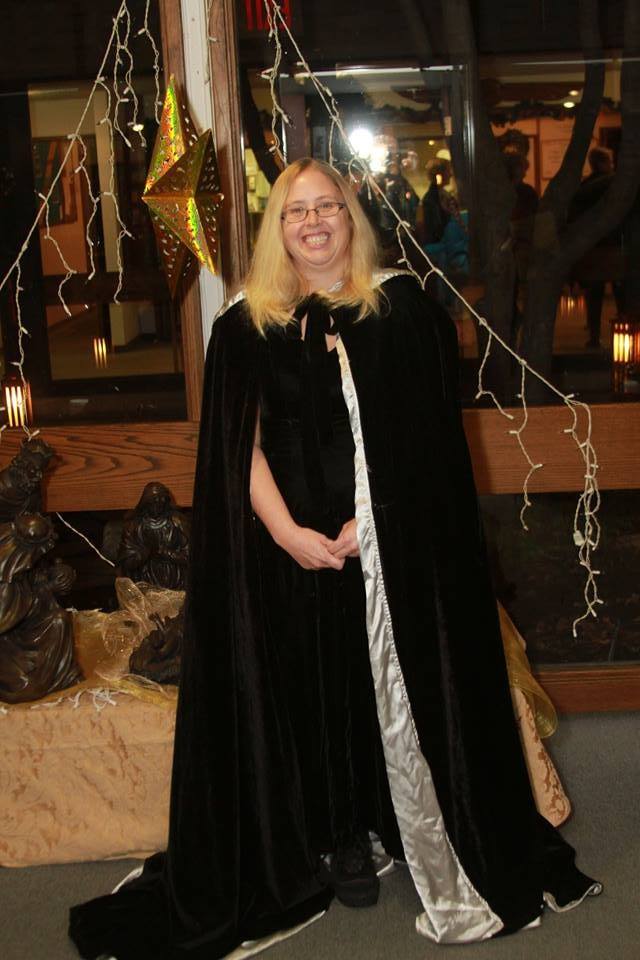 By Mindy Ann Wolf
11/13/16
Life is very unfair at times. A point that has really been driven home this month. On Sept 13 my friend and classmate Todd Nealey
passed away. When I learned that he had passed I didn't want to believe it. I still don't want to believe he is gone. He was my favorite classmate I adored him in high school. I've struggled to find the right words to describe what he met to me. I had a terrible crush on Todd something I never told him. I was very insecure and had very little self
esteem coming from an abusive home. But from the first day that I started at Lacrosse High School Todd welcomed me. He was always so sweet and funny. I know he must of known I had a crush on him but he never teased me about it. I went to all of Todd's basketball games in high school just to see him play. I loved watching him play. I remember crying the night the basketball team lost the game that would have sent them to state. I didn't have a date to prom, but Todd came and asked me to dance. i was walking on air. After high school graduation Todd worked for my neighbors up the road so I went up and rode around in the truck with him. It was the happiest time of my life because I got to have Todd all to myself. I remember teasing Todd about how he was going to be a famous pro ball player, and he confided that he hoped so. I was so crazy about him that I washed his car while he was out in the field. So many precious memories. He made me feel so special at a time when I was having a difficult time. That was Todd's gift. He made everyone around him happy. He made us feel happy and loved even on our worst day. Quite simply he made you want to be a better person.
I wish I had stayed close to Todd maybe my life would have taken a different course. But after that summer we went our separate ways and only saw each other a few times. Todd went on to do great things. While I choose a very destructive path that involved alcohol, pills and destructive behavior. I pretty much threw my life away. But when everyone else turned their back on me Todd's eyes would still light up when he saw me. That meant the world to me. I confess that I even snuck out to Todd's house one Valentine's day and left a teddy bear for him in his car.That's how much I loved Todd. I don't know if he ever knew it was me. I've never met another person as remarkable as him. He will always hold a very special place in my heart. The world has gotten dimmer without Todd's light. But his light will shine down on all of us from heaven. I love you Todd and I will miss you! I only with I had the chance to tell him how I felt. Last night I had a bonfire to honor Todd's memory. A great big fire in our grain pit. Going to get into trouble when dad finds out about it. Leave it to Todd to get me in trouble even after his death! If I could I would give Todd an humanitarian award for all that he did for us if I had one to give.
A couple weeks after Todd's death I lost my Grandmother Nona Camp she was 100 years old. She taught me so many things over the year. I wouldn't be able to boil water if she hadn't taught me. She taught me to cook. And when I failed my driving test she took me driving everyday for a week in her car. I'm sure no one was more thankful than Grandma when I finally got my driver's licence on the third attempt. My grandma was one of those people that was always upbeat. She had so much spirit. I remember going to basketball and football games with her she would be jumping up and down beside me when the team scored while Grandpa pretended he didn't know us. Grandma loved helping people and she did. She volunteered for everything. Always there to lend a helping hand. And boy she donated to a lot of charities. She was always there for me. When I got pregnant she gave me 500.00 to get whatever I needed for the baby. Even though I knew she wasn't happy about me being unmarried and pregnant. When I was pregnant with my second daughter and was sleeping in a broken bed on the floor she bought me a bed. When I lost my glasses and couldn't afford to replace them she bought me glasses. Just a few things that grandma did for me over the years. I can't believe she's gone. Her house feels so empty without her. I know I can't complain because I had my Grandma way longer than most of my friends. And my grief is eased by the fact that I knows she's where she wanted to be with her husband in heaven. I would also honor this remarkable woman with a humanitarian award if I could. A few days before she died my grandma wrote a thousand dollar check out to my daughter Sierra so she would be able to travel with her band class to New York City to march in Veteran's parade.
I've never known two people more deserving of humanitarian awards.