~Dance it, Speak it, Poet~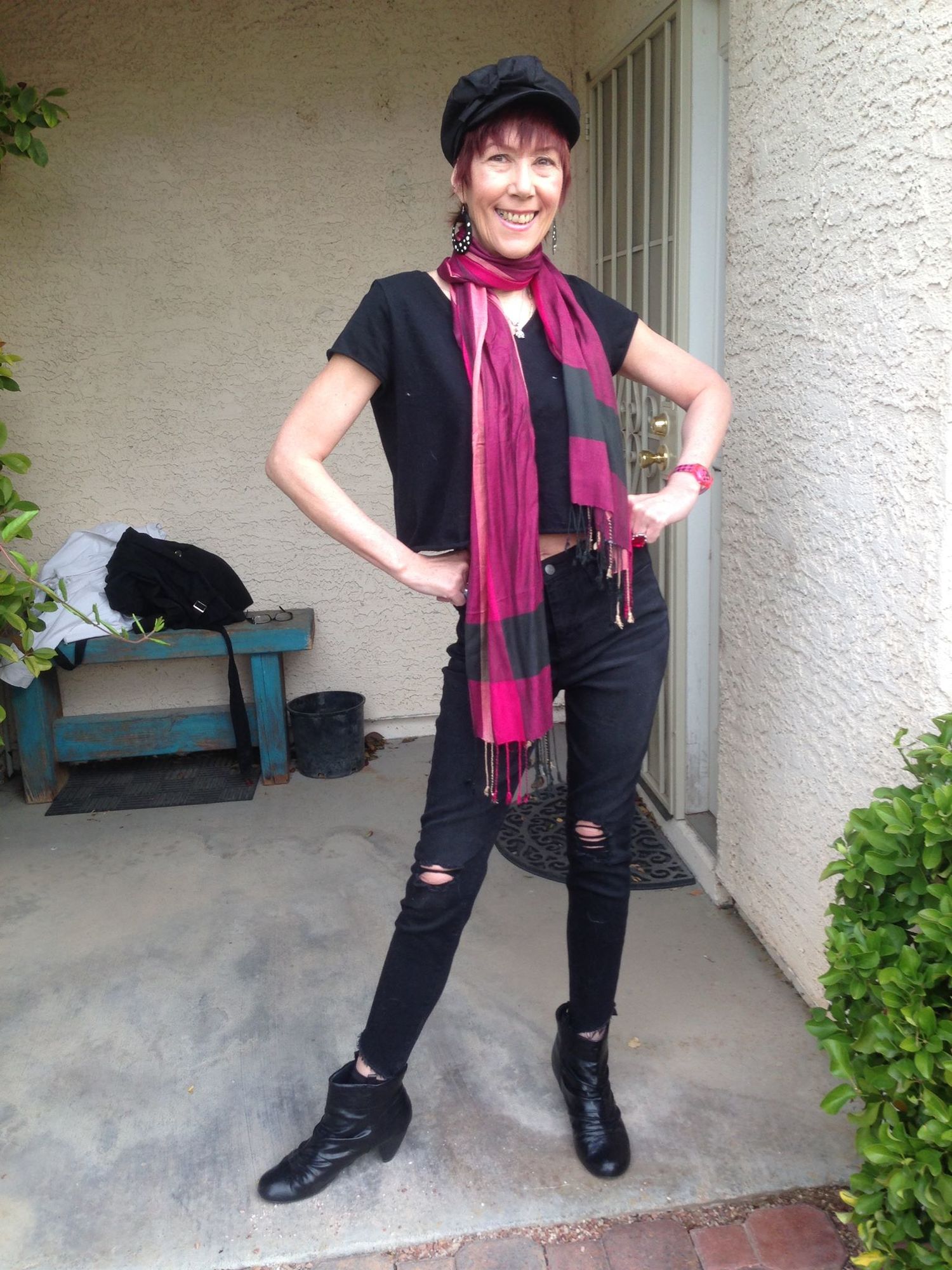 By Jan Drake Bakke
12/1/18
"Christmas Dayz"
Christmas dayz
Magical treez
Curely Q'z
Fairyz!
"Christmas Fairy Poem"
I like to think light and airy
I guess I want to be a Fairy
Flying low and high through the air
Sparkling Fairy dust to all who are there
Magical wonderment with prayers answered and more
Is what a Fairy can do for others, as they sing and gigggle with galore!
I like to feel free, to laugh and let my wings flitter
I want to be a jolly Fairy with hands full of glitter
To sprinkle it with Fairy dust too
Isn't that what Fairyz do?
Leaving a trail of sparkling colors in the air
Flying joyously without any glare!
They twinkle with joy and all in a day
To help people and animals in whatever way
I want to be a Fairy
To come out and play!
"A Handstand Christmas"
Splits to your hearts desire
Reach to your spirit's whims
Dive cartwheel and fly higher
Handstand to your favorite Christmas hymns!
"Christmas Peace"
Christmas, a day of peace and a time to celebrate
Where judgement may cease and love wins over hate
A time to give thanks
A time to declare
A blessed remembrance of love on earth
A time to share!
"A Shining Star"
It's not about judgement
It's about empowerment
It's not about which story is correct
It's about the essence of any of the stories that hit our heart more than the intellect
It's about how you can receive guidance from a shining star
It's not about a perfect record
It's about having a good life
And filling it with a kind word
Jesus sees us and can be seen
Christmas 2018!
"Holiday Poem"
Dance to the music of your soul
Sing to the heart beat of your dream
Skip to the rhythm of your goal
Run to the distance and scream
MERRY CHRISTMAS!!!!
"Share A Smile"
The Christmas season brings a good reason for all of the earth to share a smile
This special time brings families together all over the world
Friends gather who have not seen each other in a while
People will toast at work, and neighbors will wave to one another!
W will hold hands with our sister and brother
The Christmas season is a peace offering for all to share
A joyful time of giving and eating delicious treats but we must beware
That Santa and his elves will be sending gifts to all who beleive and to all who see the magic in the air!
It is going to merry and nothing scary
We are sending out a prayers and a kiss!
Have a very very Merry Christmas!
"Jesus"
J: Not judgemental but just
E: Not earthly but eternal
S: Not only for Sunday but for seven days a week
U: Not us and them but all of us together
S: Not a superior, but a savior--A peace and love soldier, A divine friend!
"Christ"
C: Not just for Christmas, but for countless dayz
H: Not just Hallelujah, but hello how are ya!
R: Not just righteousness for some but rights for all
I: Not just for inner peace but for your interests to increase
S: Not just for salvation but also for celebration
T: Not just for truth seeking but also for telling the truth!
These are the best dayz now during the Christmas holidayz and time! I am accentuating the z in my wordz because my father'z favorite timez were during the holidayz and this was when he shined the most in his life every year. His nick name for me was Janzy! He called me that up until he died. So the z is very much a part of my poetry. I have not explained it until now why I uze the z in so many of my poems and its words! My family was in almost heaven during these times. My father was so happy. He put up lots of decorations for these special days. We always had parties with friends and family. It was a high time and I love to share alot on my social media for it as well. It is in honor of my mother and father and my entire family. I just think of joy and peace during this time. That it was at our house. Maybe the only times we really experienced it in all of the year while growing up. Sorry to say. My parents went all out and they are so memorable memories of positivity, love, ecstatic emotions, excitement, fantasy and with lots of presents, food, friends, family and music too!
I still performed on Christmas for friends if they came over in our living room. It was fun for me and made my father happy. I would most likely do front or back walkovers, cutaways, (walkover into a split)or holding a handstand, or a press handstand.
Some Christmas's our family would go over to Valley High School and go jogging around the track! That was a few years we did that. Both my parents were in running mode for a few years. It was great that they could both do this. That was so fun and some of the best times we had together as a family.
I wish you a wonderous Christmas time , holiday and experience! It is a day of peace on earth for all people. Happy Day! Here are more poems for the season and some of my fave for the year. God bless you!! Be well in peace, good health and prosperity in every way! Namaste! I love you!
"Unicorn Sparkles"
Unicorn so magical
With divine (blue) sparkles you share
I see them flash in seconds
Maybe a Unicorn was there!
And if we let ourselves believe
in the magical kingdom
It being not so far away
We might get a breeze
Of a unicorn's magic
On any given day!
"Carry Your Majestic"
Carry your majestic
Into your destiny
With no shame
With noone to blame
It's not a game
It's not for fame
But for your wild
And for your tame!
"Speak Well"
No matter how much unacceptance one receives from anyone
It's nicer to do this!
Speak well of others!
"Hearbeat"
If your heartbeat continues
Your dreams are still awaiting!
"In Paradise Now"
If you have survived a nightmare of any kind
You are in paradise now!
"In Paradise Now--New Freedom"
Allow yourself freedom
Untangle!
And survive!
We are in paradise now!
"I See Geniuses"
They just show up
I gravitate to them
I don't try to
They are all so special
Each are unique like a precious gem
They collide into my realm
One after another
Their attraction
is my fate
I can't stop them
I see geniuses
Of every amazing trait!

"Boyz and Girlz"
Boyz will be girlz
Girlz will be boyz
All are just a vessel
It doesnt matter what we come in
For this life
Who we chooze to be
Or what we chooze
Our spirit has known all sidez to all thingz
Whatever we express ourselvez az
We are still part of Godz kingdom
I just wanted to be a wife!
"Thoz Sacred Dayz"
Thoz sacred dayz
Between life and death
We wonder why how we got there?
We wonder why?
The lessons await us
Everytime!
It gives us a chance to pray
A chance to breathe
And a chance to sigh!
Better dayz ahead!
"The girl in the window is alwayz relevant"
"Valdez on the Rocks"
Would ya give me a double valdez on the rocks
I'm feelin pretty limber and lanky
I want to back walkover out of this joint
Come here baby
You're lookin pretty swanky!
"One should never be too lofty to not be kind!"
"Flowered with Magnolias"
Her time had almost been over
She had faded and didn't even know it
Her spirit had vanquished
It was still steel and flowered with magnolias
She was feeling very new!
"In every positive and peaceful attitude,
there is a miracle being formed to be received!"
In Our 50's,60's,70's,80's,90's,100's...
We are old enough to be over the hill
And young enough to keep climbing it!"